Esophageal Cancer, No Need to Be Discouraged
Last updated date: 18-Jul-2021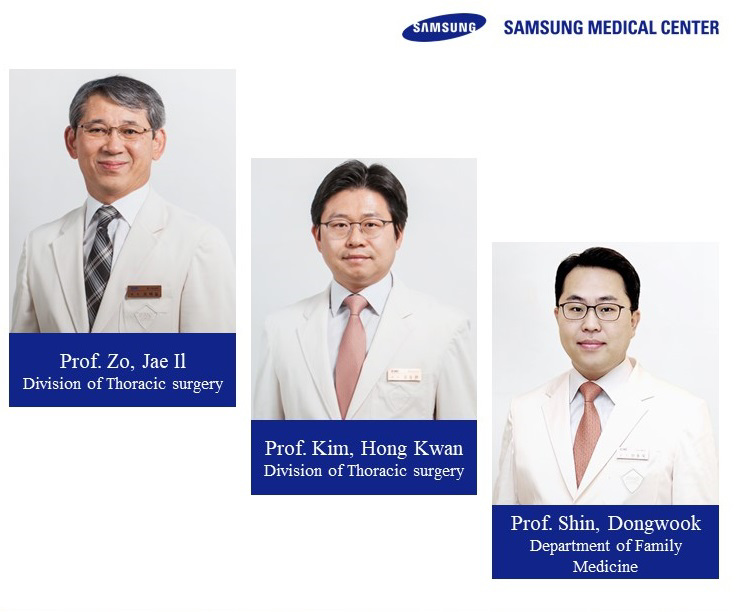 When initially diagnosed with esophageal cancer, due to the low survival rate, more often than not, patients are discouraged. However, recent study shows significantly higher survival rates through active treatments, which is expected to give hope to patients with esophageal cancer.
From 1994 to 2016, the research team calculated the conditional recurrence-free rate and survival rate* of 1,883 out of the 2,915 esophageal cancer patients who underwent surgery at Samsung Medical Center but did not receive chemotherapy, radiation therapy, etc.
At the time of surgery, the predicted recurrence-free rate for the next five years was estimated at 65.2%, but upon re-evaluation after five years, the rate increased to 91.9%. The predicted five-year survival rate at the time of diagnosis was 63.7%, but improved to 75.8% at 5 years postoperative. Furthermore, compared to the survival rate of non-cancer patients, the five-year survival rate predicted at the time of surgery was 70.2%, but increased to 86.4% 5 years post-surgery.
Meanwhile, the results of this study were published in the Annals of Surgery, an official publication of the American Surgical Association.
* This is reflected and re-evaluated at a specific time period due to the changes of recurrence and death after surgery.