Eyeglasses are no more needed after a cataract surgery!
Last updated date: 16-Jul-2021
Acibadem Atasehir Outpatient Clinic
2 mins read
Multifocal lenses eliminate the need for eyeglasses after a cataract surgery. Here are the important details about a cataract surgery with multifocal lenses…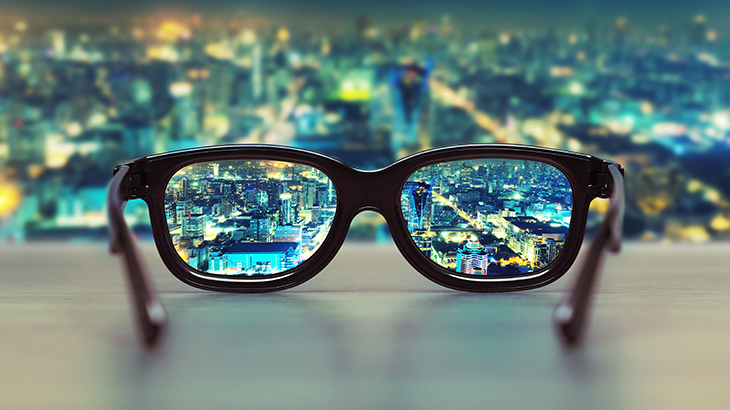 What you should know about cataract surgery
Do you wear glasses? Do you complain of "I have good distance eyesight after the operation, but I need glasses for a clear near vision"? Same statement is expressed by many patients who have undergone a cataract surgery. However, recent use of multifocal lenses (the lenses that correct both near and distance vision) eliminates the need for glasses to correct the near vision after the cataract surgery.
What is cataract?
Cataract is the loss of transparency and formation of opacity in the native lens that helps the eyesight. When the native lens becomes opaque, the person feels like looking through a foggy window. It is a global fact, also including our country, that cataract is among the causes of impaired vision, but its surgical management is available.
Eyeglasses are not needed after cataract surgery
Patients could restore the far distance eyesight (driving, watching TV etc.) in the past after a cataract surgery, but they needed to wear glasses to correct the near vision. This problem can be overcome with multifocal lenses that are recently developed. Implantation of an intraocular lens is an inevitable part of the cataract surgery. Patients have clear eyeglass-free near and distance visions thanks to multifocal lenses that are recently developed.
If you use computer…
On the contrary to multifocal lenses, trifocal lenses are rather recommended for people who spend too much time with computer, as they provide clear intermediate vision. These lenses enable clear vision for the distance of 70 to 80 cm in average between the eye and the monitor. However, it is necessary to discuss advantages and disadvantages of these lenses with the patient before the cataract surgery. A detailed exam is required before the cataract surgery, if the person is a good candidate for implantation of multifocal lenses.
Who are good candidates?
Multifocal lenses are preferred for people who do not want to wear eyeglasses after the operation or who undergo cataract surgery at a relatively young age. These lenses are preferred for people who do not drive frequently at night and do not have any other eye disease, such as corneal disorders and macular diseases. In addition, multifocal lenses eliminate use of eyeglasses in people with advanced hyperopia and myopia.