Frequently Asked Questions: Facial Contour: Most VIEWed FAQ
Last updated date: 18-Jul-2021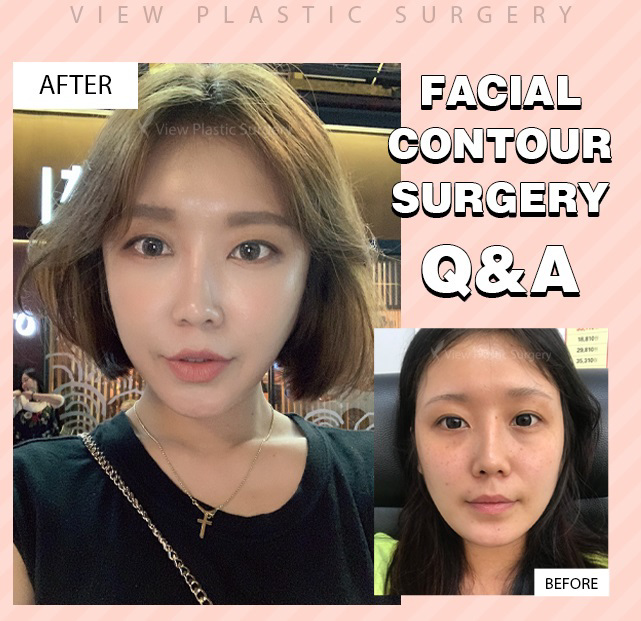 So, you have set your sights on face sculpting?
BUT, there are so many questions and procedures to consider.
Q&A

Q: Is there a non-invasive treatment to face contour?
A: Yes, for non-invasive – botox would work best. However, depending on the individual, surgery will be required. Our surgeons take age, skin elasticity, bone density and health condition into account before deciding on surgery.
Q: Does skin sag after face contour surgery?
A: The results will vary depending on the skills of the surgeon and your skin elasticity. If we find that you lack skin elasticity then we will recommend an additional facelifting procedure. Additionally, it is important to go to a certified surgeon who is willing to address all your concerns about plastic surgery.
Q: Is there a surgery to make my face smaller?
A: Yes! VIEW Plastic Surgery offers many options from jaw surgery, V line to chin surgery. We customize surgeries according to the individual's skin elasticity and bone density.
Q: Are there any side effects of face contour?
A: Just like with any surgeries, there is a risk of side effects. To minimize side effects make sure you go to a certified plastic surgeon and carefully follow instructions. Side effects include bruising, swelling, pain, a loss of sensation on the area of surgery. This completely normal and will be back to normal within the recovery time. However, if you are experiencing severe pain or sudden uncontrollable swelling then call the hospital right away.
Q: Are there any before and after plastic surgery photos for facial contour?
A: Here are some examples from the VIEW Hospital.

BEFORE & AFTER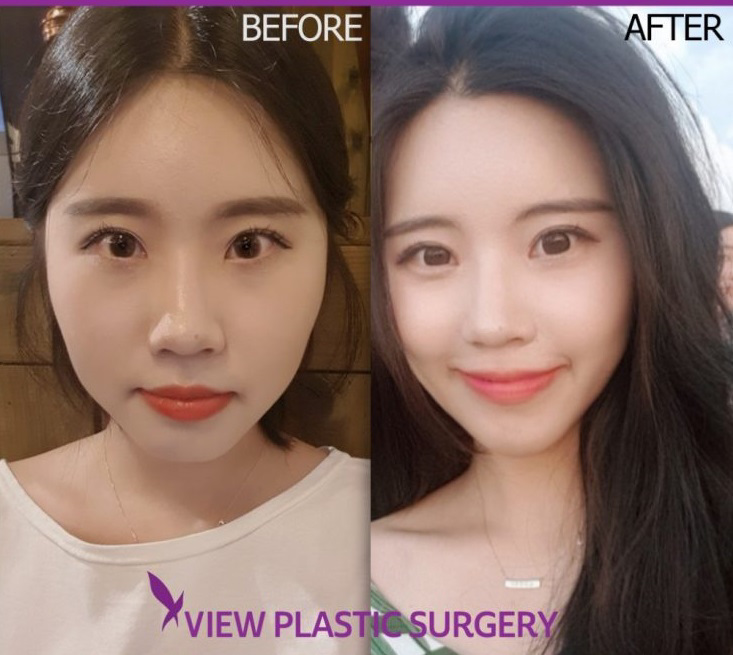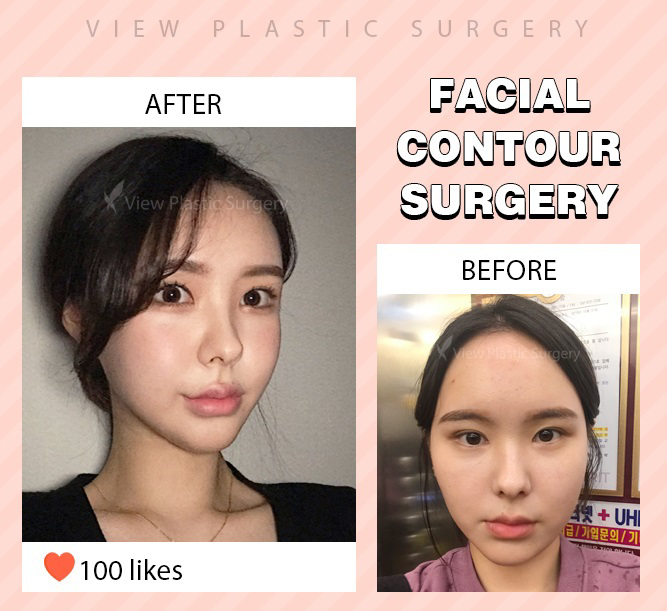 Q: How much is facial plastic surgery/contour?
A: This varies accordingly, VIEW analyzes age, skin elasticity, history of plastic surgery, health conditions etc to find the most suitable surgery for you.
Q: What is the precaution after facial contour surgery?
A: Avoid eating hard, spicy, salty and greasy food. DO NOT touch areas that have undergone surgery. When the nurses tell you to move around, start moving around slowly yet frequently as it will help with debloating. Listen and follow instructions carefully.
IF you are still confused about what services VIEW offers for facial contouring, take a quiz to find out