From Then Till Now
Last updated date: 18-Jul-2021
Bumrungrad International Hospital
2 mins read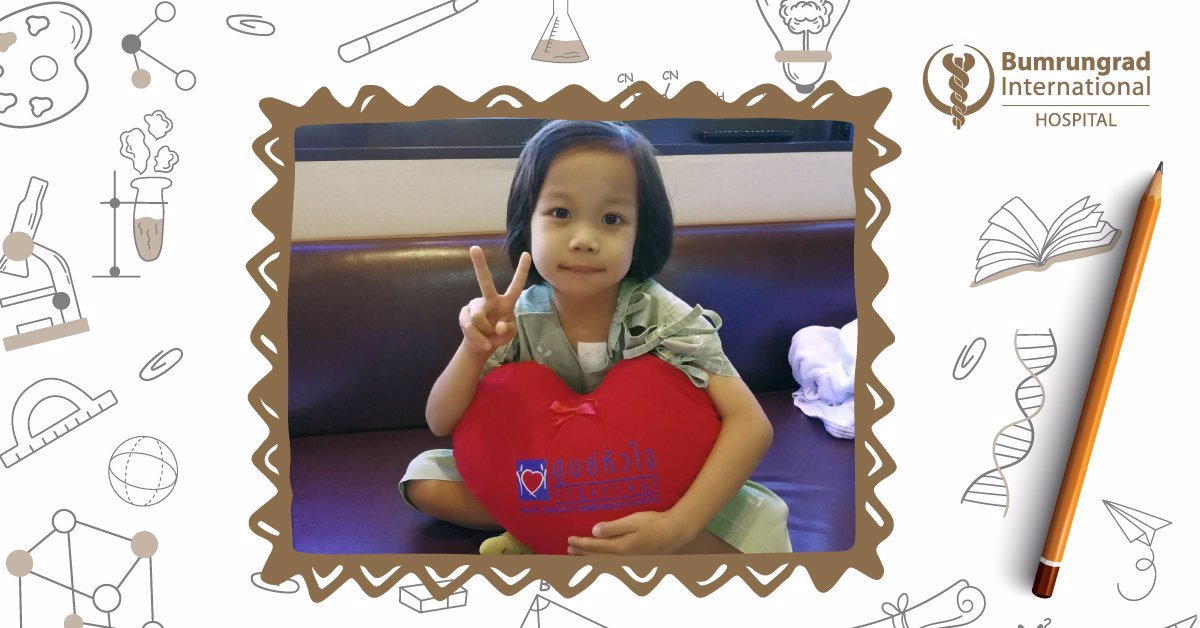 Pert was born with a congenital heart defect that caused her to become easily fatigued. But thanks to life changing heart surgeries, she can now join her friends in fun Tik Tok dances she so loves.

For two years, since Pert was born, nobody in her family was able to sleep through the night — not dad, not mom, not grandma. They would always have to wake during the night to care for the baby. Pert's grandmother shared that she would regularly sleep with her hand upon Pert's chest just to make sure she was still breathing and had a heartbeat.
In 2012, little Pert was born with a congenital heart defect, a problem with her circulatory system and a leaky lower ventricle. This caused Pert to become easily fatigued, as well as show cyanosis of her lips. Also, she could only walk a few steps before needing to rest. Through this time, Pert was prescribed medication by a local public hospital in Bang Bung, Chonburi province as treatment.

One lucky day, while her mother was on the web, she discovered a special program which offered to assist children in receiving charitable heart surgeries. She inquired, and the program looked into Pert's case. Eventually, the program contacted Bumrungrad's Rak Jai Thai program on Pert's behalf, and on March 1st, 2014, Pert received her first heart surgery at no cost at Bumrungrad through the Rak Jai Thai program. After a successful surgery, Pert's mother said that Pert's lips were of normal color right away. And after leaving the hospital, Pert was able to run and play, although still limited in some activities including dancing with her friends at school.

Care for Pert by Bumrungrad didn't end there. On September 14th, 2017, once Pert reached the age where she was able to undergo her next surgery, she had her second heart surgery at Bumrungrad. It resulted in Pert finally being able to participate in the many wonderful activities that she loves with her friends.

On January 4th, 2021, Pert went for her follow-up visit with the cardiologist. It went very well, and the doctor said that she'd even grown much taller. Her parents said that they are grateful that their child now has a normal life, just like other children. Pert is now in the 3rd grade, attending Anubanbangbung School in Chonburi. What she currently enjoys most is to dance to Tik Tok videos with her friends.

Following someone's life, from then till now, such as the lives of children that have gone through the Rak Jai Thai program, is a great joy for both sides — the provider and the receiver of the charity. This story will remain in the hearts of many.