CloudHospital
Last updated date: 18-Jul-2021
Originally Written in English
Heart Failure Team of Samsung Medical Center Successfully Implants Latest 3rd-Generation Artificial Heart, HeartMate 3™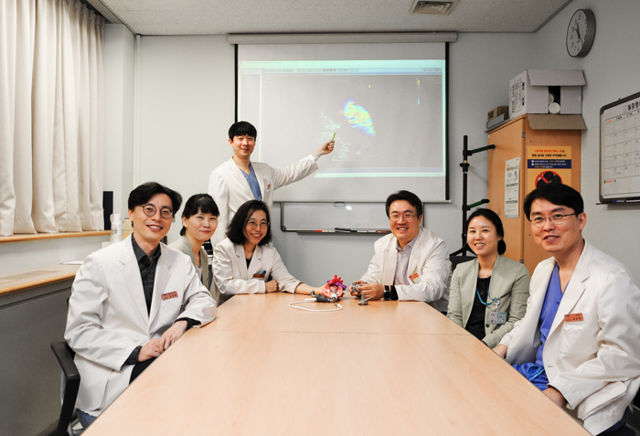 The Heart Failure Team of Samsung Medical Center, a leading cardiology institution in the Republic of Korea, announced the successful implantation of Abbott's HeartMate 3™ , the latest 3rd-generation left ventricular assist device (LVAD).
The device has been widely adopted overseas since 2014, with Japan and Singapore as current users among Asian countries. However, various issues, including the spread of COVID-19, impeded the introduction of the device in Korea. Despite the situation, Samsung Medical Center conducted the country's first operation this September. 
So far, the team has done implant surgery with the device on four patients. 
The newest device features cutting-edge technologies for artificial hearts, including reduced thrombogenesis through the application of magnetic levitation and artificial pulse generation.
The team leader, Prof. Choi, Jin Oh, Division of Cardiology, explained that it shows a two-year survival rate of 79%, indicating a similar outcome with heart transplants and effectiveness in patients who require extended use of the implant. 
The team holds almost every record regarding artificial hearts in Korea. Following the current 70 cases, the cumulative number of operations will reach 100 cases next year, marking yet another milestone.