How to Choose a Reliable Plastic Surgery Clinic in Korea
Last updated date: 03-Jun-2022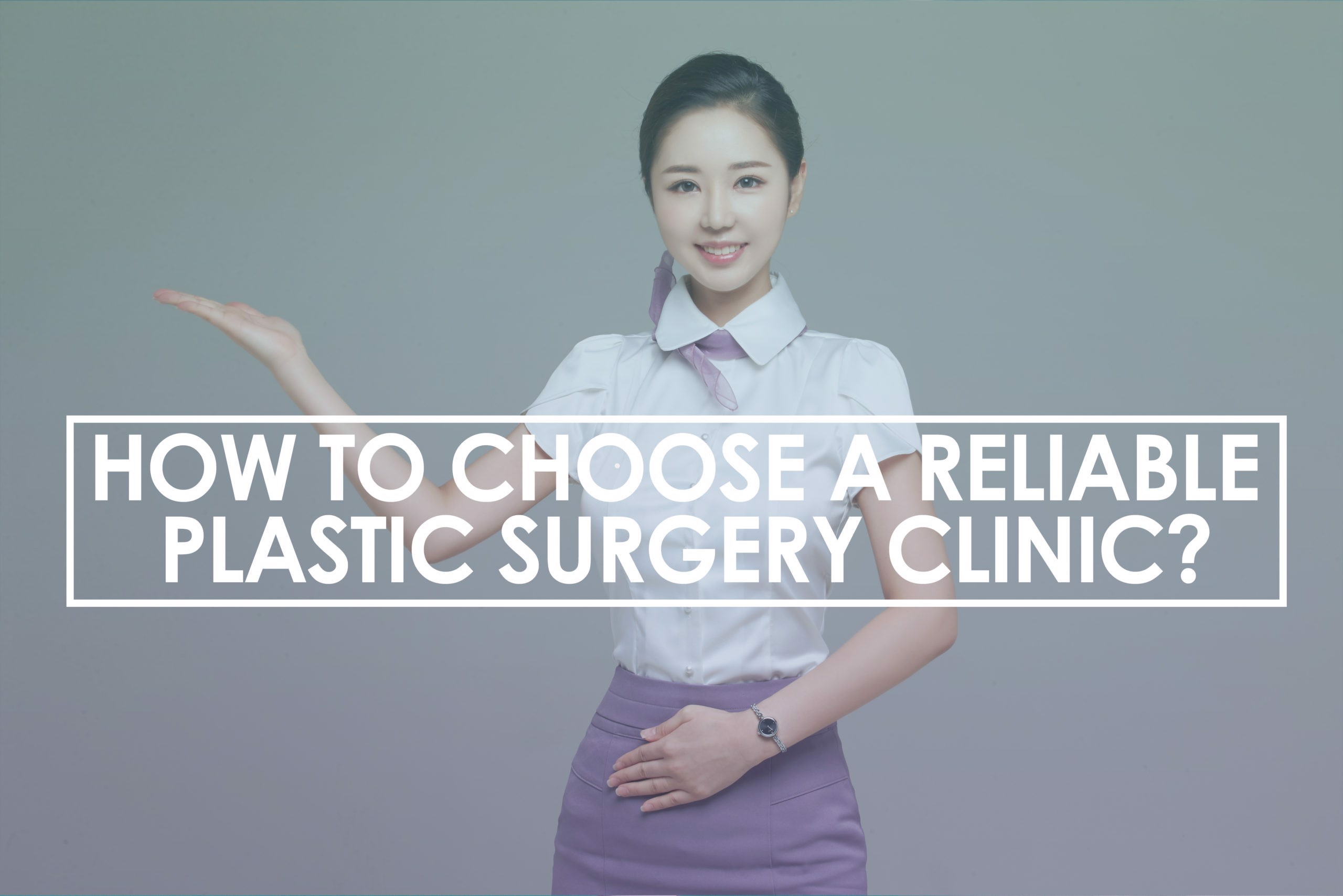 South Korea is known for being the international capital of plastic surgery and aesthetic medicine. There are numerous clinics to choose, but where to go to be sure of safety and a satisfying effect? Today, we are introducing you the honest guide to help you make a good decision and have no regrets.
Tips for Choosing a Reliable Plastic Surgery Clinic in Korea: A Must-Read before Coming to Korea for Aesthetic Procedure
As a consultant for foreign patients at JW Plastic Surgery Korea, it is easy to see many patients having plastic surgery in Korea. Plastic surgery has become a huge branch of Korean medical tourism. Patients have face to face consultation at multiple clinics, and compare them, to choose the best clinic for them. This is supposed to help them to make the right decision. However, as a mega capital of plastic surgery, Seoul has a lot of plastic surgery clinics. The clinics has become competitive. To convince plastic surgery client, the clinics developed themselves to attract patients with luxurious interior, attractively cheap prices, or aggressive marketing, which makes potential clients even more confused. This can lead to choosing an unreliable clinic which can end in needing revision surgery and spending twice the amount of money. The reason why I am writing this post is to help patients to be able to choose a reliable clinic in Korea.
JW Plastic Surgery Korea's top priorities are their patient's safety and providing satisfactory results. Today, I am going to tell how we achieve a high level of patient satisfaction while keeping our patients safe, as well as tips on how to choose a reliable plastic surgery clinic in Korea just like our clinic.


1. The Available Consultation Times and Surgery Slots are Set at Certain Time slots.
From a common-sense standpoint, all workers have a certain set of hours they work per day which generally is 8 or 9 hours a day. Based on this you should consider:
If the clinic is available for the whole day to have consultations
If the famous doctor at the clinic is available any time you want
If surgery is available at any time with short notice
These would indicate that the doctor probably doesn't have patients, or the clinic uses shadow doctors or ghost doctors (the doctor doing the surgery and consultation is different). In other words, this can indicate there are problems with this clinic and you should probably avoid going there.

For example, typical surgeries take about 2~5 hours depending on the procedures. If we consider the typical working hour per day, the number of surgeries a doctor could perform is about 2~3 per day, though again this depends on the type of procedure. Therefore, in terms of a surgeon who is popular, their surgery slots are generally booked 2 weeks to 1 month in advance. In regards to consultation, the doctors are only available before or after each of their surgeries. Based on that we can typically expect that consultations will be available:
In the morning (before 1st surgery on the day)
Afternoon (between 1st surgery and 2nd surgery of the day)
30 min~1 hour before closing time (after 2nd surgery of the day)
Of course, it is not always exact. We do need to consider each clinic's systems as well as unexpected cancellation, but normally if the clinic is always available for a consultation and surgery without reservation, you should be suspicious of the clinic.
JW Plastic Surgery Team consist of senior surgeons with at least 10~20 years of experience. We severely restrict the number of available surgeries per doctor to 2~3 surgeries per day. This allows us to increase the quality of each surgery and increase patient satisfaction. Through our designated-doctor system, the doctor who has a consultation with the patient will also perform the surgery and the post-operative care. As a result, JW Plastic Surgery Clinic has had no-accident and no-litigation since it opened 20 years ago. These are also the reason why most of the surgery slots are booked at least one month in advance of the surgery date. At JW Plastic Surgery Korea, it is highly recommended to make arrangements for surgery before you come to Korea if you are only planning to stay in Korea for a short period of 1 or 2 weeks.
2. Is the Doctor a Board-Certified Surgeon?
We can often see many general surgeons who majored in ENT, Eye, thoracic surgery, internal medicine, and dermatology open plastic surgery clinics and perform plastic surgery procedures. Usually, these doctors will open a plastic surgery clinic after they have worked for plastic surgery clinics and have learned from a board-certified plastic surgeon. Doctors who do this typically lack the experience and ability to perform difficult operations or handle emergency situations.

So for example, a plastic surgery is different from cancer removal surgery. A cancer removal surgery is considered a successful surgery when a tumour is completely removed; however, to have a successful plastic surgery result, we need to consider many different aspects such as the asymmetry, the functional improvement, the scarring, and the shape and design that the patient requires. It is easy to see the differences in the condition of scarring between a board-certified plastic surgeon who sutures with their understanding of aesthetic compared to a general surgeon who sutures just to finalize the surgery.

What I hear often from patients during consultation is that "Should I have had my rhinoplasty done by an ENT doctor? because I want to have aesthetic and functional improvement". The answer is that the functional issue which can be corrected by surgery can be improved by a few machines and technique during the surgery. However, if you want to improve both the aesthetical and functionality, it is better to have rhinoplasty done by a board-certified plastic surgeon.