Inequalities in Global Healthcare
Last updated date: 04-Jan-2022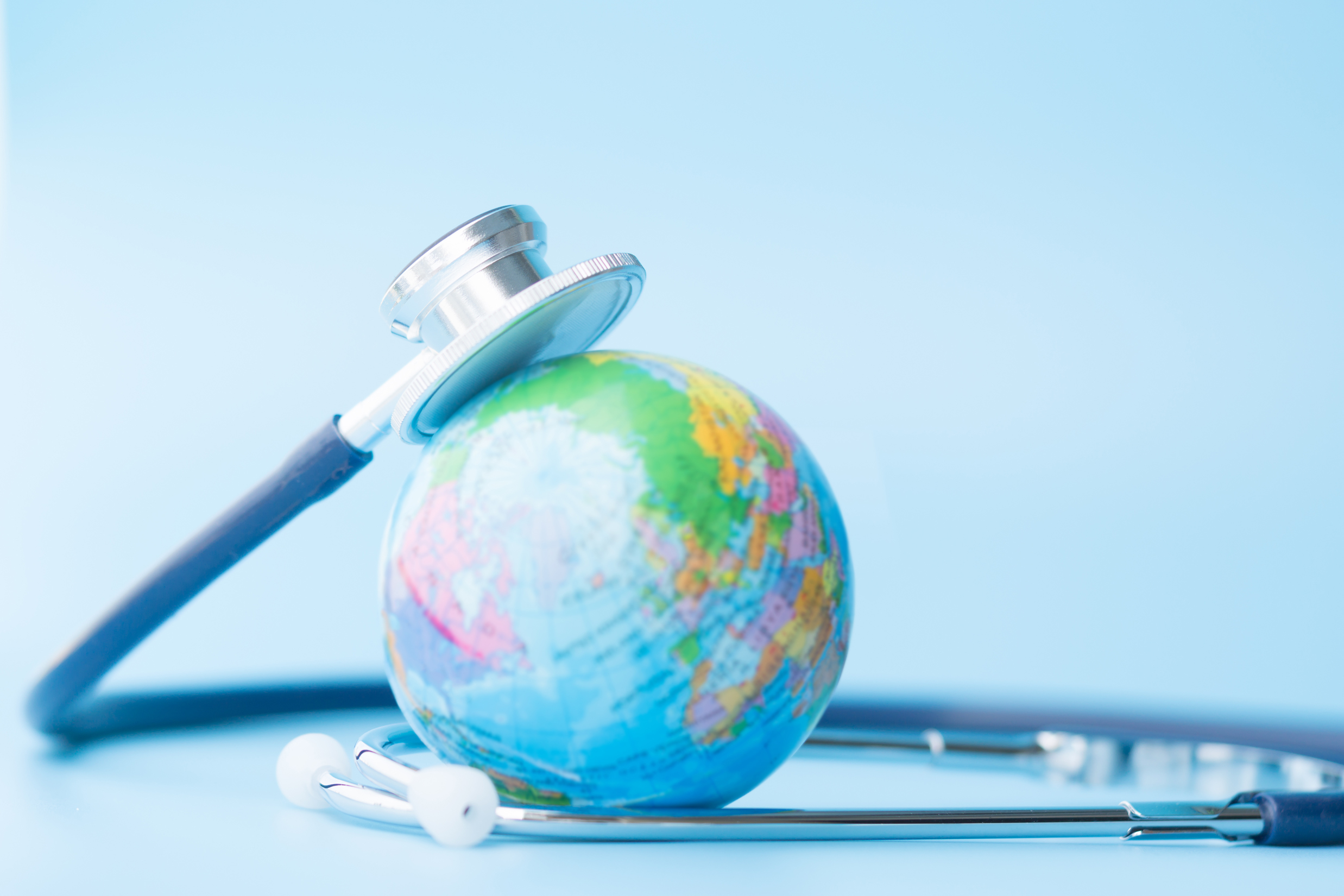 As people live and enjoy the generally increased living standards and life expectancies throughout the world in the modern world, some are becoming very aware of the myriad health care choices available to them from other parts of the globe away from their own land. While healthcare was generally a local service to choose from, more and more are willing to travel abroad, far from their homes, to obtain the best possible solutions and treatments for their needs. The drivers for this phenomenon are largely driven by choice that values the right treatments, prices, and service. While many still limit their choices for healthcare to their vicinity, some savvy patients who are open to travel are looking elsewhere to find the best.
Health inequalities affect us on a daily basis, with or without our knowledge. In the era of information, not everyone has the tools or training to access the available data about the best healthcare choices and even if they do, the patient's choice should be made with the help of a healthcare professional. In an ideal world, everyone would have access to the same healthcare resources, regardless of country or social or economical status. But healthcare inequalities are present both around the world and within countries and they represent systematic differences in the health status or in the distribution of health resources between different population groups, arising from the social conditions in which people are born, grow, live, work and age. These inequities disadvantage people, as they are unable to live longer and healthier lives and therefore having significant social and economic costs both to individuals and societies.
As the presence of healthcare inequalities means that the people's right to pursue the highest attainable standard of both physical and mental health is not equally distributed, it is up to government policies to reduce this gap in opportunities, as it all relates to unequal allocation of power and resources. Policymakers around the world and especially in developing countries must formulate better policies for promoting and protecting equitable health and development. To reduce disparities between the rich and poor, efforts should focus on promoting equitable access to health and to the benefits of social development.

As mentioned before, differences in health outcomes due to healthcare inequality are present both within and between societies. For example, health inequalities directly impact life expectancy, which can vary by 34 years between countries around the world. Therefore, in low-income countries, the average life expectancy is 62 years, while in high-income countries, it is 81 years. A child born in the Central African Republic can expect to live for 54 years, a child born in Pakistan can expect to live 67 years, while life expectancy in Russia is around 73 years. Maternal mortality is another health indicator that shows the wide gaps between rich and poor, both between and within countries. Developing countries account for 99% of annual maternal deaths in the world. For instance, a woman in Chad has a lifetime risk of maternal death of 1 in 16, while a woman in Sweden has a risk of less than 1 in 10 000.

While it might be easier to spot those between different countries based on economical development, different populations within the same society might have different access to healthcare resources based on protected characteristics, such as race, gender, sexual orientation, disabilities or socio-economic status, including working status, income, geography of residence and wealth possession.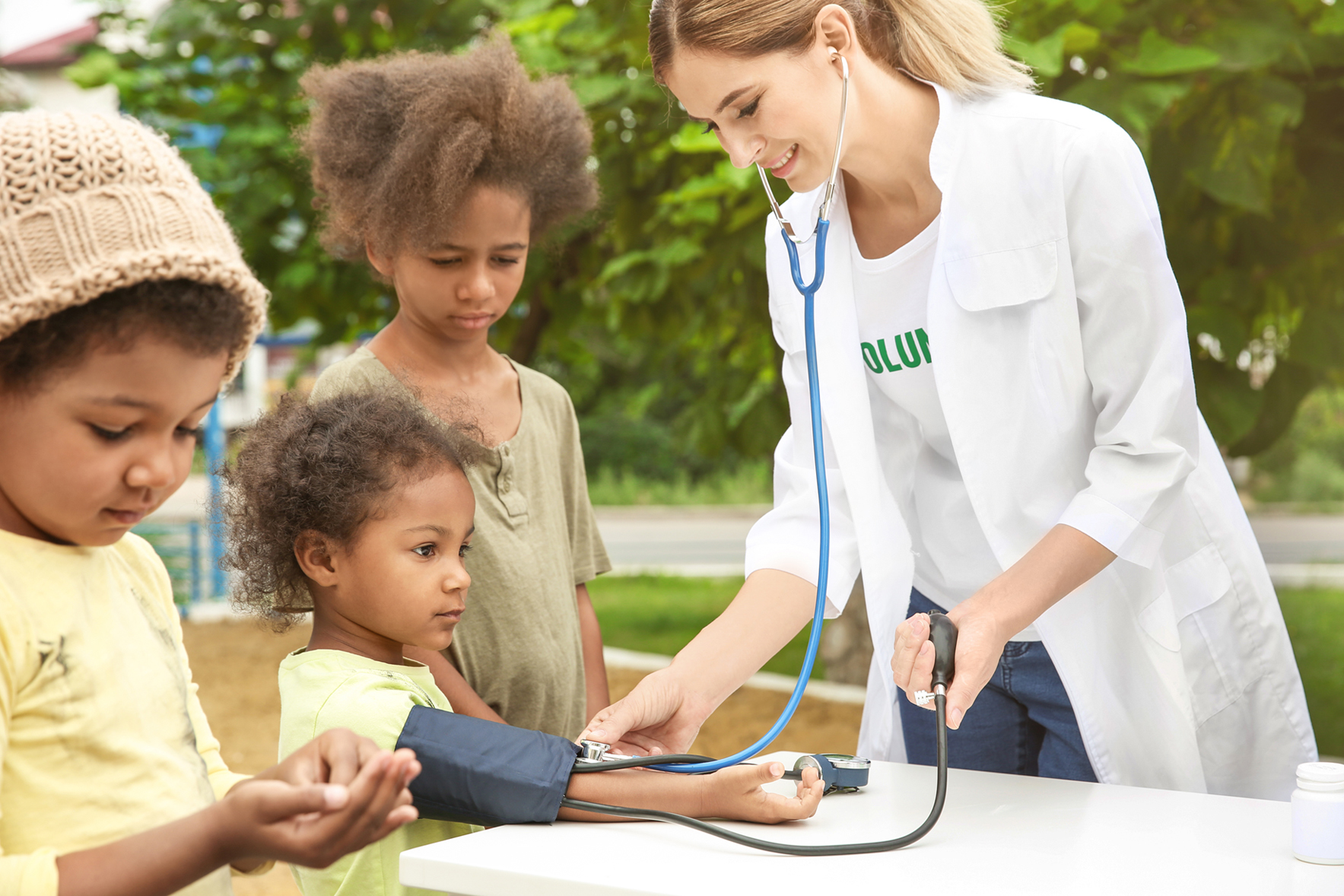 Generally, the relationship between poverty and poor health status has been clearly established by numerous studies, as well as access to education, being employed and with a higher wealth status means perceiving a better health status. The poor and uneducated are at most disadvantage in society.
Taking for example a closer look at Pakistan, it is in the bottom 5% of countries in the world in terms of spending on health and education and health inequality particularly in children is pervasive in Pakistan. A study carried out in 2015, shows that children constitute almost 16.34% of the total population of Pakistan. 7.73% children had never been immunized and 87.5% of these children lived in the rural areas with little access to healthcare. Despite the fact that in Pakistan, immunization of children at public health facilities is free and therefore, affordability could not have been the issue, the lack of availability was the real issue. The number of vaccination team visits or distance from the vaccination facility appeared to be a strong reason for non immunization of children. The fear of possible side effects of the vaccination on the children or the assumption that immunization was unnecessary were other important reasons for not having children immunized, which can further highlight a lack of access to information and education.
In India for example, 9 out of 10 doctors work in the private sector, meaning 600 million Indians from both urban and rural settlements are unable to reach affordable and quality healthcare services. Health expenditures are responsible for more than half of Indian households falling into poverty; the impact of this has been increasing, pushing around 39 million Indians into poverty each year. Despite an abundance of quality, domestically produced generic medicines, few drugs are available to the poor -- largely because of a lack of primary healthcare delivery.
A recent study published in The Lancet highlighted the fact that less than 10 percent of cardiovascular patients in India had access to some of the cheapest medicines for the management and prevention of cardiovascular disease. Considering this, India accounts for a substantial part of the global burden of disease, with 18% of global deaths and 20% disability-adjusted life-years (DALYs).
In Russia, the life expectancy has recently increased to 71 years, but this value can vary dramatically depending on region, with many provinces having a life expectancy of under 65 years for men. While the number of healthcare specialists is relatively high, especially around Moscow and St. Petersburg, the number of general practitioners is low and is shockingly low in rural areas. Seventeen thousand five hundred towns and villages have no local medical services at all. Lines are long, and bribes are common to assure treatment. Some towns also now lack ambulance service. The time it takes for one to arrive from the next city over is often too long for those in need. This would be less of a problem if the hospitals in the other towns were adequately funded, but they aren't. The result is poor infrastructure where it exists and none in other places. Soviet era equipment often goes without replacement or repair.
Bangladesh is also another example where the healthcare inequalities are highly present. Within the country, there is a shortage of medical specialists, and the small number of existing specialists are working in the urban areas. The poor are usually unable to access quality healthcare services as the hospitals built in the rural areas are not well funded by the Government, they are usually overcrowded and the medical staff is not overrun.
Healthcare varies greatly by country in terms of availability, expertise, and price. Such inequalities are becoming more and more transparent due to the advent of the internet, where information flows readily in real time. Surgeries may cost a multiple of times greater at one country versus another, expertise may be many times greater due to popularity of the procedures, and the facilities may vary greatly. For example, South Korea has the world's highest cancer survival rates – gastric cancer survival is well over twice that of the US and liver cancer survival is fifty percent higher than that of the US. The high level of success in treatment of those cancers may be due to high levels of skills by physicians who have ample experience in performing the procedures. Unlike some products consumers purchase, medical services sometimes has little correlation between costs and results when seen from a world wide perspective due to many structural factors such as government rules limiting costs passed onto patients, rules on placing ceilings on medicine costs and generally less paperwork due to a streamlined billing process relative to places such as the US. Basically, medical services providers in countries such as Korea can focus more on treating patients rather than on the mountain of bureaucratic paperwork relating to insurance companies and various related services providers such as testing.

Some notable points that are worthy to mention to those who might be interested is for example, CHA Gangnam Medical Center in Korea is a clear leader in infertility treatments. The medical center is not only well practiced in the area but also a leader in technology and research as they were the world's first in-vitro maturation of immature eggs, Asia's first pregnancy without ovaries, and being the world's first human egg bank. Another is Seoul National Hospital, which has been awarded the EMR Stage 7 Hospital rating which is a first outside of the US, which shows a high level of operational efficiency through digitization. The hospital holds the world's highest anus preservation rate of 96%, the world's first laparoscopic liver transplant operation, and the world's highest stage one lung cancer survival rate of 88%. For organ transplants, Asan Medical Center is among the world's top hospitals with 2,704 beds and over 1,700 doctors. They have expertise in liver, heart, kidney, and pancreas transplants. Their liver one-year survival rate is 98%, which is higher than the US average of 88%. In orthopedics, Yonsei Sarang Hospital is well regarded for knee implants, including their highly precise 3D modeled implants as well as stem cell regeneration of damaged cartilage. In cosmetic plastic surgery, ID Hospital is the leader in several fields within their category, including their No-tie Two-jaw surgery which allows for faster recovery allowing speech and chewing to return to normal faster. Riz Hospital, on the other hand, is uniquely positioned to aesthetics of personal areas such as vaginoplasty. They excel in cosmetic reshaping and laser vaginal rejuvenation. Finally, many would argue that Samsung Medical Center in Seoul is the premier medical services provider of choice due to their excellent staff, equipment, facilities, and expertise in multiple fields. Samsung Medical Center consists of a hospital and a cancer center. Since its opening in 1994, it has become Korea's representative medical institution. It has provided medical treatments for 16 million outpatients, and SMC is giving treatments to an average of 8,000 patients on a daily basis.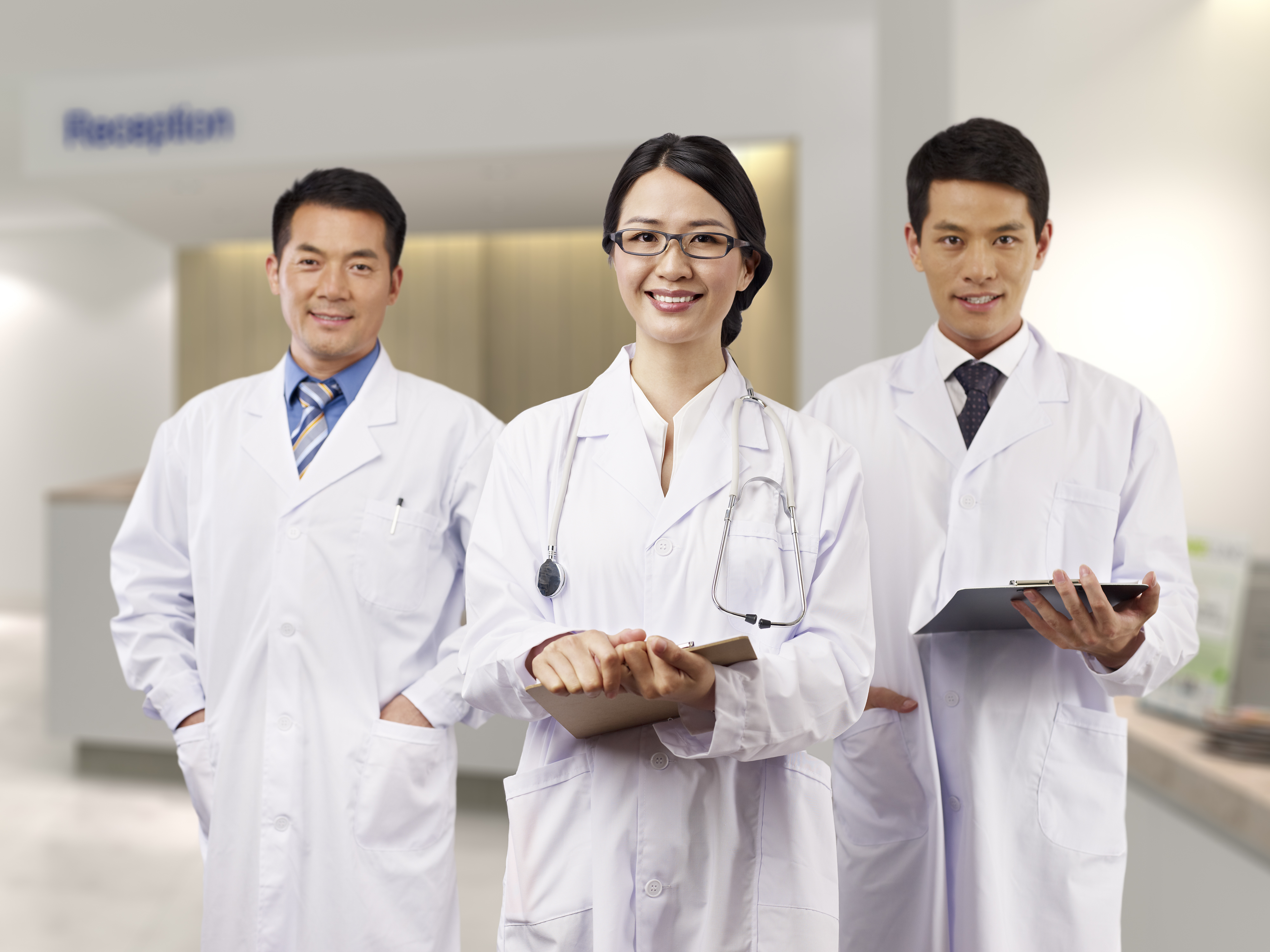 There are many reasons why South Korea hosts so many excellent hospitals and doctors. They are very well equipped with the most modern equipment and maintain a high level of cleanliness due to a highly demanding patient client base. Their doctors are very well educated in the world's most prestigious medical institutions with high experience levels in their respective fields of practice.
In Thailand, we cannot leave out Bumrungrad International Hospital, which opened in 1980 has been a global pioneer in providing world-class healthcare services and international patient support for nearly four decades. Located in the heart of Bangkok, Thailand, Bumrungrad is an internationally accredited, multi-specialty hospital listed on the Stock Exchange of Thailand since 1989. One of the largest private hospitals in Southeast Asia, Bumrungrad International Hospital cares for over 1.1 million patients from more than 190 countries annually.
In India, while their excellent private medical care system has many salient centers, one cannot leave out Artemis Hospital, established in 2007, spreading across 9 acres, is a 400 plus bed state-of-the-art multi-specialty hospital located in Gurgaon, India. Artemis Hospital is the first JCI and NABH accredited Hospital in Gurgaon. Designed as one of the most advanced hospitals in India, Artemis provides a depth of expertise in the spectrum of advanced medical & surgical interventions, comprehensive mix of inpatient and outpatient services. Artemis has put modern technology in the hands of renowned doctors from across the country and abroad to set new standards in healthcare. The medical practices and procedures followed in the hospital are research oriented and benchmarked against the best in the world. Top-notch services, in a warm, open patient centric environment, clubbed with affordability, has made us one of the most revered hospitals in the country.
How can CloudHospital help you take advantage of the various choices available throughout the world of healthcare regardless of location? We combine the best options for healthcare by presenting the world's best healthcare providers and facilities thru a seamless packaged services platform that will allow patients from around the world to partake in this new global revolution of providing the best care wherever you are from. Our staff is knowledgeable and focused on helping our clients achieve the highest levels of satisfaction by showcasing only thoroughly vetted doctors and hospitals. While one may have to travel to achieve their medical goals, it is a very much worthwhile endeavor that CloudHospital will help make the journey seamless and pleasant. While there are inequalities in global healthcare, we will make sure you are matched with the best with our expertise. Let us simplify and help you navigate to achieve your medical goals.