Inside Thailand's Plastic Surgery market - real facts you need to know
Last updated date: 13-May-2022
Thailand – Destination for both medical and recreational tourism
Thailand is well known for its spectacular mountain landscapes in its Northern Region and the breathtaking oceanic landscapes in its Southern Region. Thailand is not only a representative tourism destination for South-Eastern Asia but also one of the top medical destinations worldwide. Each year, more than 2 million people choose to travel to Thailand for surgeries, medical procedures and treatments.
Thailand has some excellent medical services and its currency is weaker than the currencies of Europe and North America representing therefore an incentive for lower and middle-class persons to consider this country for their next medical voyage. The number of people that choose Thailand as a destination for medical reasons is on an ascending path as medical tourism is no longer a privilege of the wealthier class. Additionally, Thailand became one of the most popular medical tourism destinations also since it has many accredited hospitals, including 30 JCI accredited hospitals, with the latest medical equipment and medical professionals that have studied and been trained in the West. Thailand has made efforts to gain international certifications for its main facilities and to prove the quality of its medical staff.
By giving the start in the early 1970s with the sexual reassignment interventions, Thailand has been one of the pioneering countries that have kept the evolution of the plastic surgeries' market on an ongoing upwards path. Nowadays, Thailand has become an important medical hub in South Asia.
Thailand for plastic surgery
Medical tourism is a phenomena in which potential patients go to another country to get cosmetic surgery at a reduced cost, taking advantage of a variety of variables such as currency rates.
Plastic surgery, often known as cosmetic surgery, is quite popular in Thailand. The excellent quality and specialized expertise of the surgeons, first-rate hospital treatments, and reasonable prices all add up to a satisfying all-around package.
Unsurprisingly, individuals from all over the world flock to Thailand to correct a physical flaw. However, each type of surgery carries its own set of health concerns, which is why almost all cases of plastic surgery in Thailand are prohibited from health insurance coverage unless it is deemed medically essential, such as breast reconstruction surgery after mastectomy.
Plastic surgery in Thailand
Every year, millions of tourists come to Thailand to take full advantage of the country's sophisticated healthcare facilities, world-class surgeons, and cutting-edge technology. They are the visitors that come to Thailand only for the medical tourism business.
For many years, the country has been recognized for providing a variety of treatments and surgeries conducted by doctors who have undergone specialized training in Western countries. These operations are less expensive when compared to other locations across the world. A patient might possibly save thousands of dollars by having their operation performed in Thailand.
Furthermore, Thailand is a popular location for cosmetic surgery because to its amazing natural beauty, which includes beautiful beaches in the south and cool, invigorating mountain ranges in the north. There is also the additional temptation to recover post-procedure in opulent hotels or at a beautiful beach resort.
Why Thailand?
Thailand is a nation of extremes. Thailand offers something for everyone, from sleek ultra-modern cities to ancient temples, tropical beaches to great cuisine. Thailand is also quickly becoming a popular destination for individuals seeking cosmetic or plastic surgery in another country. Thailand offers excellent value for money in terms of plastic surgery - skilled care with no hidden costs.
Popular plastic surgery procedures in Thailand include tummy tucks, or abdominoplasty, which removes excess skin and fat from the stomach to improve the physique; liposuction, which removes problem fat from beneath the skin using a special tube; and facelifts, which tighten the skin around the edges of the face to reduce lines, wrinkles, and baggy or saggy areas.
Where should you go if you want to have cosmetic surgery to correct a physical defect? There are a few nations at the top of the list, such as Malaysia and Brazil, but Thailand is also a reasonable solution.
Medical tourism is on the increase in Thailand, with institutions such as Bumrungrad International in Bangkok providing first-rate care at a lower cost than travelers would spend at home.
Thailand is well-known for providing a wide range of treatments and surgeries performed by doctors who have earned their education in Western countries. In addition to delivering high-quality care, many doctors are fluent in English.
The country has gained a reputation as a destination for low-cost cosmetic surgery. A patient might possibly save thousands of dollars by having their operation performed in another country.
Cosmetic surgery is not new to Thai patients. The country has a long history of providing these treatments at high-quality institutions such as Bangkok General Hospital. Phuket is also well-known for the variety of cosmetic treatments available at specialized clinics and major hospitals.
Millions of tourists from all over the globe visit Thailand just for the medical tourism business. For example, around 15,000 Australians come there each year especially to find low-cost cosmetic surgery alternatives.
Thailand's health-care system is recognized for being both inexpensive and advanced, making it appealing to medical tourists.
The stigma on improving one's appearances started to decrease globally. The progress of technology has allowed more and more people to "edit" the looks one has. Due to these new trends in the global population, the plastic surgery market is continuously fast-growing worldwide and it has met new heights as people easily travel the world to get the medical services they need or want at the best price-quality ratio. In terms of the plastic surgeries market, the competition is great, but Thailand has imposed its qualities over its rivals, by providing medical services at very low rates.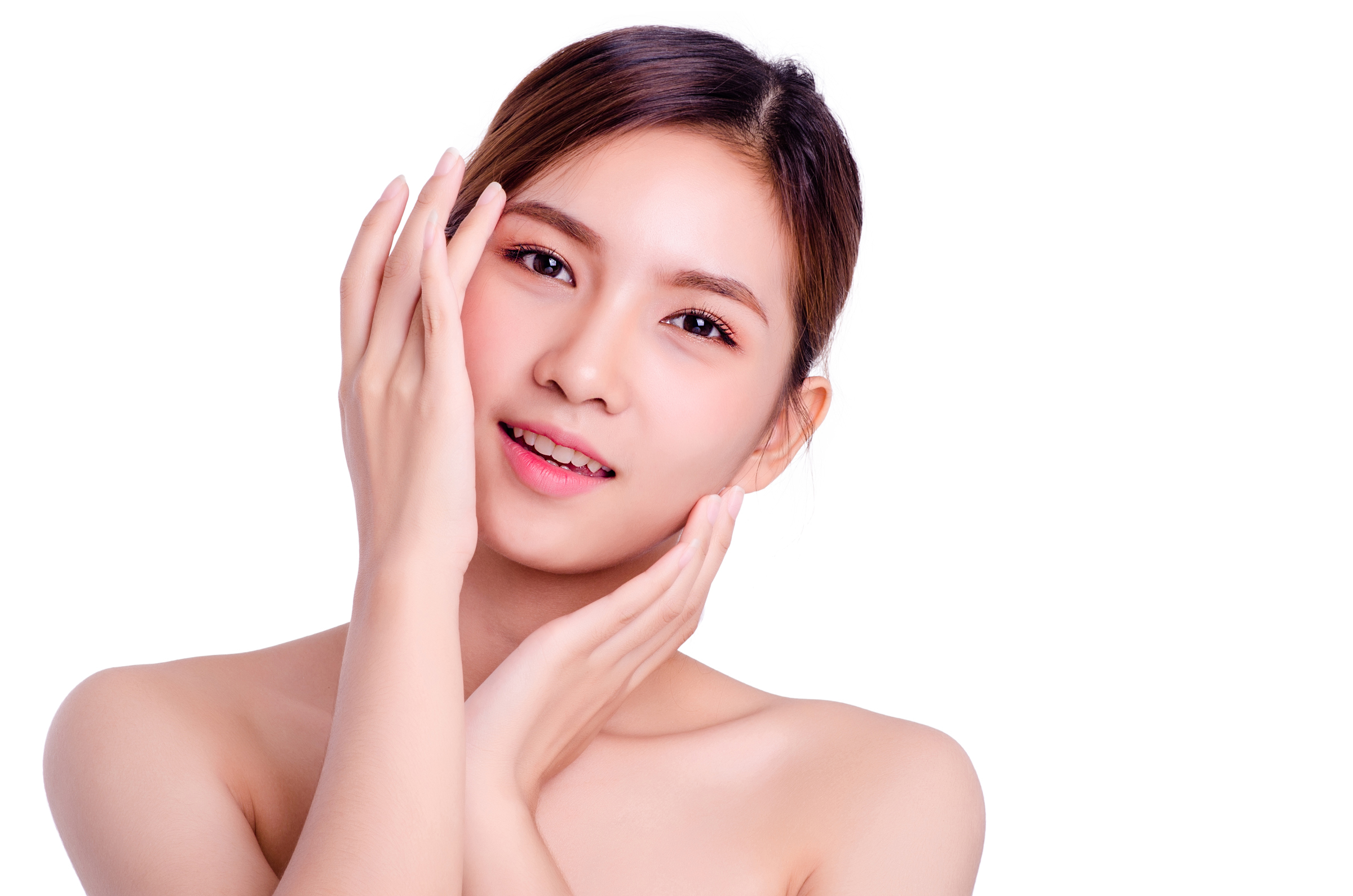 The medical services that foreigners choose to get in Thailand are various. There are patients who come to Thailand to treat different diseases, such as cancer or organ transplants, but there are also patients that come to get plastic surgeries. Thailand became a medical tourism destination in the early 1970s specializing in sexual reassignment interventions. Step by step, the services provided by Thailand's hospitals and clinics have become more and more diversified. In the last ten years, as people all around the world have become more and more connected through social media and the Internet, generally, has allowed information about the plastic surgery services in Thailand to become widespread.
The constant and substantial migration of cosmetic medical tourists to Thailand is primarily fueled by enticing and lucrative advertising and marketing initiatives. Unfortunately, many patients become victims after discovering that these exaggerated promises are deceptive only after their surgeries have been completed.
Unequipped and overworked surgeons and clinics frequently offer subpar treatments and undesired outcomes, which might include outright neglect.
The industry's marketing campaigns' effectiveness and attractiveness are frequently greeted with polar opposite procedures that will necessitate one or more revision surgeries, substantial additional expenditures, and years of regret. This, of course, ignores the fact that a botched surgery may be deadly.
Thailand plastic surgery cost
Not all medical facilities in Thailand will be made equal, as is the case in any other country across the world. So, while you look for the best clinic and doctor, keep in mind that money should not be the sole deciding factor.
Overall, Thailand can be considerably more inexpensive than other Western nations, however various hospitals and physicians charge different rates throughout Thailand, and paying a greater amount may just mean that you get better treatment.
Due to economic recessions, the national currency has weakened. Therefore the prices of medical services in Thailand have decreased. During the last 9 years, when 2.26 million people visited Thailand for both medical and relaxation reasons, the rate of foreigners choosing Thailand as a medical tourism destination is growing at an approximate rate of 15%.
Studies show that the most common cosmetic surgical procedures that were performed in Thailand during 2019 were eyelid surgery, rhinoplasty, breast augmentation, liposuction, and fat-grafting face.
Prices are always fluctuating, and the amount you spend for cosmetic surgery in Thailand will also be determined by the currency rate at the time you make your payment (s). Overall, having your operation in Thailand rather than at home is likely to save you a significant amount of money. Check out forums, read reviews, and compare pricing to get a better idea of how much money you can save.
The following is a summary of some of the most frequent plastic surgery treatments and the average rates that patients would spend in Thailand for such operations:
rhinoplasty - from 500 USD to 1200 USD
breast augmentation surgery - between 2700 USD and 5000 USD
face lift intervention - between 2000 USD and 5000 USD
neck lift - between 1800 USD and 3600 USD
All prices include:
Surgery by a Plastic Surgeon in Thailand or Plastic Surgeon and/or Cosmetic Surgeon in Australia
Surgery at a fully accredited Hospital
General Anesthesia with Accredited Specialist Anesthetist – not twilight sedation
All associated Hospital charges
1-5 nights private hospital room post surgery in a 5 star hospital (Thailand Only)
Breast Implant patients – Cohesive Silicone Gel implants (range of highest quality implant brands from the world's leading brands depending on what is suitable for your case)
Comparing these prices with the prices in most European countries for example, by choosing to have a plastic surgery in Thailand you are expected to save between 20 to 60% on healthcare costs, while still maintaining the quality of healthcare services. This aims to highlight that the lower prices do not come from lower quality in the services, but from complex socio-economical factor, such as: lower salaries for plastic surgeons and nurses, exchange rates, overall lower Government and hospital costs and competitive pricing doe to the growing market of Thai plastic surgeries.
Top Hospitals in Thailand

Thailand hosts numerous JCI accredited hospitals and clinics that provide premium healthcare services and plastic surgeries for affordable prices. The Joint Commission International (JCI) is an elite quality standard certification for medical site inspection around the world. As the number of Thai hospitals providing cosmetic surgical procedures has exponentially increased in the last couple of years, not all of them provide high quality services. For starters, consider looking on the JCI website to check if the facility you are interested in has met the JCI standards.
Bumrungrad International Hospital
One of the most prestigious hospitals in Thailand is Bumrungrad International Hospital. Over 500.000 patients from North America, Europe, Middle East and Australia choose to get treatments for their diseases or to get plastic surgeries here. Bumrungrad International is one of the largest private centers in Southeast and it is recognized as one of the TOP-10 best hospitals and TOP-30 most technologically advanced clinics in the world. One of the hospital's specializations is plastic surgery. Common plastic surgery procedures that patients choose to have in Bumrungrad International Hospital are the breast augmentation, the facelift surgery, and blepharoplasty (eyelid correction).
B. Care Medical Center in Bangkok
B.Care Medical Center is another hospital from Bangkok that specializes in plastic surgery. This hospital is famous for the fact that the doctors are up to date with the latest medical procedures that leave less to no visible signs. The doctors of B.Care Medical Center are specialized in breast correction surgeries, rhinoplasty, and facelift surgeries.
Sikarin Hospital in Bangkok
Sikarin Hospital is also one of the best Thai hospitals. It has a very developed plastic surgery department that can provide services with plastic interventions for both body and face. In other words, Sikarin Hospital is ready to provide top plastic surgeries such as blepharoplasty, rhinoplasty, lip lift, ear correction, face and neck lift, nostrils correction or vaser ultrasound liposuction, tummy tucks, lumbar lipectomy and breast, nipple and areola correction.
Another reason Thailand is such a popular destination for plastic surgery overseas is because many of the country's facilities are recognized by the Joint Commission International. This organization supports high standards of care in more than 90 countries.
During your search for the right facility and the right doctor, keep the following in mind:
Before agreeing to have your operation there, you should get a tour of the facility. Online images may not be the most realistic portrayal of a clinic, and seeing it in person will allow you to see where you will be staying to prepare for your operation, as well as where you will be recovering afterwards.
During a tour, you will also have the chance to get to know the staff and ask any questions you may have regarding the care you will be getting. This is a fantastic method to set your mind at ease about whether or not you are selecting the correct location and team for your operation.
Check that the surgeon is properly qualified to practice to ensure that you will receive the best possible treatment. Just bear in mind that each nation will have its own medical certification standards. You can learn more about the surgeon's education and training by asking him or her about it.
Many surgeons across the world, including in Thailand, have received their education in nations such as the United States or the United Kingdom, as well as countries throughout Europe. As a result, they should be able to show you certificates from organizations such as the American Medical Association (AMA), the General Medical Council (GMC), and European accreditation agencies such as the European Association of Plastic Surgeons.
In addition to asking about country-specific accreditations and certifications, you can also ask a surgeon in another country if he or she is recognized by international organizations such as the International Society of Aesthetic Plastic Surgery and the International Confederation for Plastic, Reconstructive, and Aesthetic Surgery.
These credentials will assist you in determining if you will be in good hands if you choose to have your operation at that medical institution and with that personnel.
Services of Plastic Surgery Centers
Plastic Surgery Center provides a full range of Plastic, Cosmetic and Reconstructive surgery options for both men and women. Our plastic and cosmetic surgeons undergo extensive training and experience and are dedicated to achieving the highest standard of patient satisfaction; common procedures done include:
Services
Brow lift and forehead lift surgery
Face and Neck lift surgery
Blepharoplasty
Rhinoplasty and Alar reduction
Lip augmentation, lip reduction
Otoplasty
Face contouring surgery
Breast augmentation surgery
Breast reduction surgery
Breast lift surgery
Liposuction
Reconstructive plastic surgery to correct abnormalities caused by birth defect or accident
Plastic surgery can be more affordable in Thailand!
Going overseas might be the right answer if plastic surgeons in your own country charge exorbitant fees or you don't want to cope with being placed on a long waiting list. The trick is to locate the proper doctor and facility that has the required certification and the correct pricing, and Thailand is one of the top medical tourism destinations since it has both.
Facelifts, chin augmentations, arm lifts, neck lifts, breast implants, hair transplants, brow lifts, dental treatment, and stomach tucks are among the cosmetic surgery procedures available in Thai hospitals and other medical institutions. So, whatever you believe needs to be improved anyplace on your body, you can have it corrected in a safe and clean atmosphere with a medical staff that is up to date on the newest equipment and procedures to provide the finest outcomes.
Safety first
Sometimes, things are too good to be true. Not all patients who were seeking plastic surgeries in Thailand were satisfied. Some of them have even risked their lives due to due diligence.
Due to the rising number of medical tourists in Thailand, along with the increasing number of top medical services providers such as clinics and hospitals, some clinics and hospitals that are well promoted, but do not raise their standards to the above mentioned examples. There are lots of clinics and hospitals in Thailand that are promoting themselves through unbeatable price-lists for plastic surgeries, but the quality of their services is often poor and procedures are unsafe.
Besides the weaknesses of the national currency of Thailand and the lower costs with personnel, another reason that drives the prices lower for the medical services provided is the fact that doctors' malpractice insurances are cheaper and they have low coverage.
Some clinics might get their patients by showing them only the price per surgery that the client is looking for. But the additional fees might be hidden and revealed only after the plastic intervention. Therefore, it is very important to check all the procedures that the desired intervention consists of and to ensure you are aware of the price for each of them.
It is fully advised, before signing for a plastic surgery intervention, to thoroughly research the doctor and the clinic. Before the intervention, ask for a tour of the facility, get an insurance that provides you international medical coverage, check if the surgeon is qualified to perform the intervention. Usually, doctors should present their certification from the American Medical Association, the General Medical Council or the European Association of Plastic Surgeons. Also, an additional recognition of the designated doctor to perform the intervention from an international body such as the International Confederation for Plastic Reconstructive and Aesthetic Surgery would be a great confirmation of the quality of the provided aesthetic service.
Conclusion
Thailand is one of the world's top destinations for both leisure and medical tourism. Their most advanced hospitals are some of the world's finest, but not all Thai hospitals and clinics have the same standards.
Like any other surgical procedure or medical treatment, plastic surgery involves risk no matter the location. It is very important to perform due diligence on the chosen medical services provider to avoid any financial and health and safety risks. Even if the prices could be a little bit higher in the most prestigious Thai hospitals than in the regular ones, the provided services are outstanding, while studies show that international patients still save up between 20% and 60% of the costs of the same intervention in their own country.
When traveling abroad for medical services, the best decision is to get aboard a team of experts in medical tourism that could ensure the voyage will be health risks free, and who can provide you with information on services with the best price per quality ration for your needs.