Laparoscopy Becomes Normal in Liver Resection
Last updated date: 18-Jul-2021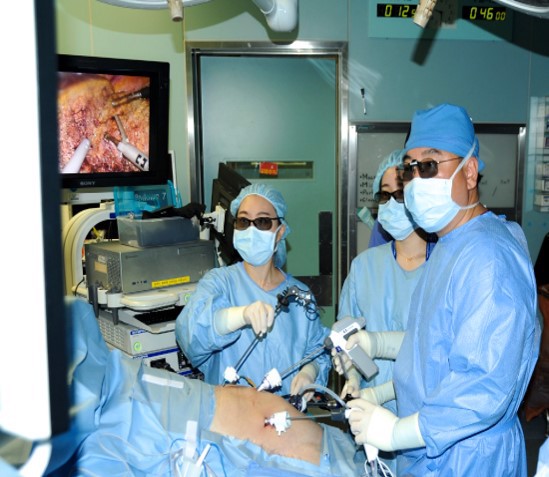 Samsung Medical Center (SMC) has performed 2,500 cases of laparoscopic hepatectomy on patients with hepatocellular carcinoma. The total number of operations on liver cancer, including benign tumors, reaches 4,000, an outstanding record globally, let alone locally.
Laparoscopic hepatectomy is a liver resection procedure operating the surgical instruments inside the abdomen through 4–5 holes, with each size measuring 5–12 mm around the navel. The resected liver is then removed through the incision (4–5 cm) below the navel.
The center adopted this surgical technique in 2015 in its early stages of introduction to Korea. At the time, 26% of patients with hepatocellular carcinoma were operated on using a laparoscope. Currently, laparoscopic surgery is widely used, with 7 out of 10 patients (68.3%) operated with the technique in 2019.
Laparoscopic hepatectomy also contributes to improving the quality of life, especially of living-donor liver transplant donors, by relieving pain and providing fast recovery. All donors of this transplant procedure are now operated on using a laparoscope, achieving a 100% operation rate.
The surgical technique's wide adaptation is attributable to its proven safety and effectiveness, as well as increasing patient demands derived from the short operation time and accumulated experiences.