Liver cancer recurrence rate reduced in liver transplant patients through blood transfusion with leukocyte-depleted blood
Last updated date: 18-Jul-2021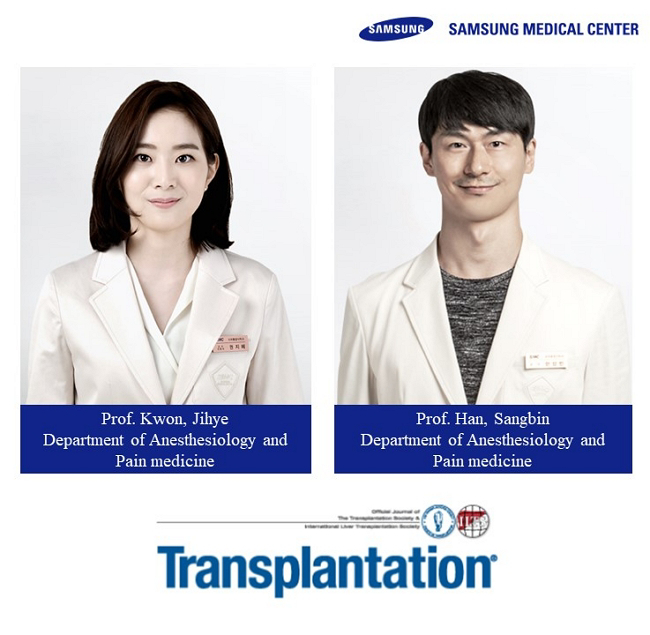 According to a study by the research team of the Department of Anesthesiology and Pain Medicine at the Organ Transplantation Center in Samsung Medical Center, the recurrence rates of hepatic cancer after liver transplant were 15.6% one year after the procedure, 21.6% two years after the procedure, and 33.7% five years after the procedure when administered blood transfusion with whole blood. In contrast, the rates are 9.6%, 15.6%, and 18.1%, respectively, when patients undergo transfusion with leukocyte-depleted blood, resulting in nearly half less than the recurrence rates in whole blood transfusion. In terms of mortality rate after five years, the cases of leukocyte-depleted blood transfusion recorded 16.7%, which is much lower than the cases of whole blood transfusion, which exhibited 28.9%.
Throughout 5 years, the team closely monitored 166 patients who were appropriate for the study. These patients were selected among those with a history of liver transplant from 2008 to 2016 in Samsung Medical Center for the treatment of hepatocellular carcinoma.
The results revealed that the whole blood transfusion, which contains a large amount of leukocytes, is likely to raise the recurrence rate because of immunomodulators from the leukocytes.
In the period of cold storage before transfusion, the leukocytes secrete immunomodulators, which are then accumulated in the blood products. When these immunomodulators are injected into the patient, they lower the immunity, leading to reduced resistance against cancer cells.
Blood products with leukocyte-depleted blood lack immunomodulators because leukocytes have already been removed before refrigeration. In some cases, leukocytes in blood products with whole blood are also removed before transfusion. However, this does not remove the immunomodulators that were already secreted by leukocytes.
Given these results, the research team emphasized the clinical significance of this study, as it reveals the importance of timing in removing leukocytes (early removal immediately after blood donation and before refrigeration or late removal after refrigeration and right before transfusion) rather than the removal of leukocytes itself.
This study has been published in Transplantation (IF 4.743/2018), an international academic journal.