Medical Tourism - Things to Consider Before Medical Treatment Abroad
Last updated date: 16-Aug-2022
Cross-border Treatment
Medical Tourism
Telemedicine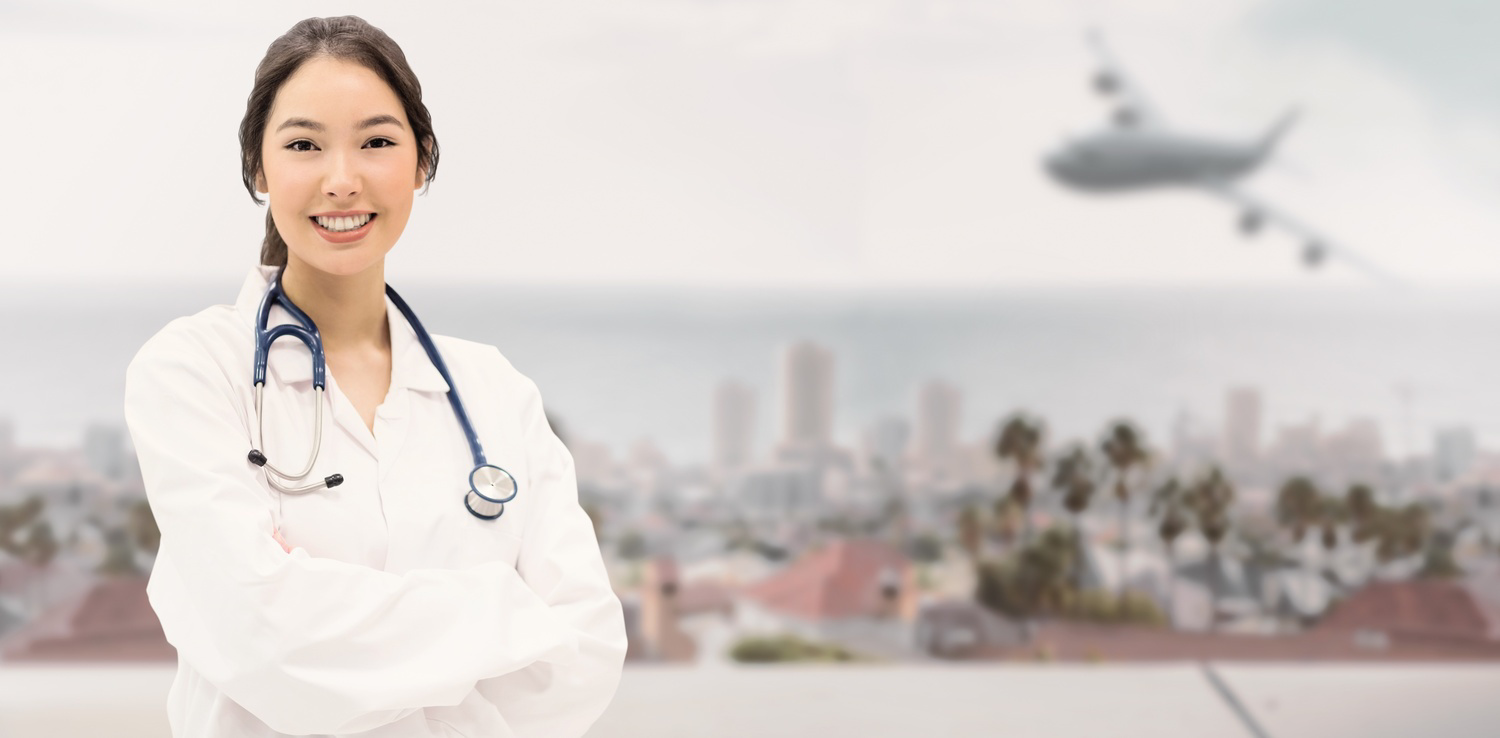 For the past few decades, the industry of medical tourism has become very popular. It's one of the rapidly growing industries of the world. As a result, millions of people from various countries are now travelling to foreign countries, intending to receive the best medical care and treatment possible.
Medical tourism is the process of traveling out of your country to seek or receive medical care, treatments, or procedures. There are several reasons why people choose to travel abroad for treatment. It can be to save money or due to a long waiting list in the local medical facilities. Others, however, travel since they have no other option.
For many, the process of seeking treatment abroad can be daunting. But as the medical tourism industry is now trending, most people consider it as a better alternative. It's also an easy way of getting the kind of treatment that can't be accessed in the local hospitals.
Therefore, if you're considering cross-border telemedicine, treatment abroad, or anything similar, it's important to do research before making a final decision. To help you with that, here are some of the things to consider before seeking treatment overseas.
Main Categories of Medical Tourism
In the tourism industry, medical tourism is the most emerging and trending concept. While medical tourism involves traveling to a foreign nation to receive medical treatment, it's further categorized into two major groups. They include international and domestic medical tourism.
International medical tourism
Internal medical tourism is when the patient travels out of their home country to another nation to seek medical treatment. At the same time, the patient will be getting a high-quality treatment and more medical care, contrarily to what they would have received if they had chosen to remain in their home country. In addition, the aim of traveling abroad can be due to affordability or easier treatment access.
International medical tourism is further divided into inbound and outbound medical tourism. Inbound medical tourism is where patients move from a foreign nation back to their home country for medical purposes. On the other hand, outbound medical tourism involves traveling out of your home country to a foreign destination for treatment.
Domestic medical tourism
Domestic medical tourism doesn't involve international traveling. Instead, patients move from one region of their home country to another to seek and receive medical care. Domestic medical tourism aims to find a better treatment option that is not offered in your place of origin. For example, people from less developed countries, where the access to healthcare services in rural areas is limited, travel to the country's capital city or to other larger cities where there is access to healthcare services and where they can get treatments for their diseases.
Factors to Consider Before Travelling Abroad for Medical Treatment
The number of people traveling abroad for treatment purposes continues to grow every day. Despite the fact that the idea can be overwhelming and stressful, it's a great option for people who make vital plans before traveling. Therefore, the common factors to consider when making plans to travel abroad include;
Doing research
One of the most important things you should do before seeking medical treatment overseas is to do thorough research. The medical tourism industry is currently estimated to be worth a staggering $40 Billion annually. The number is estimated to increase gradually by at least 15% each year and to reach the amount of almost 180 USD billion by 2026.
The medical tourism industry is highly lucrative; as such, there's a lot of competition. Sadly, not all clinics, medical facilities, and doctors abroad are up to scratch. The last thing you want is to visit an unsafe clinic or be treated by an untrained doctor. Doing research is thus important if you want to avoid any regrets.
Once you find a suitable and reliable health clinic, consider doing more digging to find out as much about it as possible. Ensure that you read reviews and find out how long they have been operational. Also, find out how much experience and what qualifications they possess and be sure to trust your gut instinct in the process.
Furthermore, it could be very useful if you know people that have already been travelling for medical purposes to a clinic or hospital where you would like to get treatment at. Also, it would be useful if other people you know have been travelling for medical purposes even to the same country, but to a different clinic than the one you are considering visiting to get treated at. As sharing their experience might prove right or wrong information you have in regards to one country's healthcare market and it also mitigates the risks related to this trip.
Prior investigation
Before deciding to travel abroad for treatment, you should first pick a clinical facility with good reviews and reputation. The facility should also specialize in treating the kind of condition you are suffering from. It should also utilize state-of-the-art equipment when it comes to diagnosing, treating, and performing a range of surgical procedures.
Get all the essential information you need about the activities you will experience while in a foreign country. It's also vital to get the most amount of data regarding what could be expected during your treatment so you can make instructed choices. Finally, acquire information about expected outcomes concerning any side effects, complications and different results.
Each country's healthcare providers have their own specializations and different levels of expertise. For example, the U.S.A. and South Korea are the countries of choice when it comes to getting cancer treatments that would provide the highest 5 years survival rates, nonetheless, depending on the special needs of each patient, one can get better outcomes from a clinic located in another country than the two aforementioned.
If possible, ask for references from patients who have been to that particular medical center and solicitation that they share their experiences.
Get a visa
After deciding to get treatment abroad, you should contact the department of the country you intend to get treated in. Acquire as much information as possible on ways of getting a visa. Make an effort to get a visitor's permit that can be extended without any issue.
Usually, countries that provide healthcare services for international patients have developed policies that facilitate their access into their territories. Each country's visa can differ, but mostly, they are available for a period of 90 days or up to 180 days. Even during the pandemics, countries such as Thailand issue visas for international patients which have to follow stricter rules. Even so, it's also essential to note that applying for a visa can be costly and involves a long process. Therefore, it's good to start the visa application process early.
Carry all your medical reports
Put together all your medical records as well as contact information and ensure that you carry them along with you while traveling. This ensures a quick and adequate response when emergency aid is necessary.
Also, make copies of these documents and include all the prescriptions. Most of the countries where international patients are treated offer authorized translation services for most of the languages, but it is best to have legally translated copies of your medical documents, so that doctors can easily understand your condition and mitigate the risk of misdiagnosis. Also, it is best to have another set of all the necessary documents scanned and saved in a digital format that is easy to send via e-mail.
You can consider creating a list of all types of medicines you are currently taking and the lab reports. Include the diagnostic information regarding your health conditions and the allergies you have.
In your medicine list, ensure that you state the following;
The generic names of the drugs

The dosage

The name of the brand

Details of the manufacturer
Money
Plan on how you are going to acquire money while in a foreign country. Keep in mind that you will only deal with foreign currencies; hence it's essential to consider appropriate payment alternatives. Also, you need to be aware of the currency exchange rates as this will help you set aside enough money.
Find out whether your destination country has restrictions or limits regarding the amount of money a visitor should have. If possible, travel with your pre-paid card or a mastercard which is accepted universally.
It's also essential to inform your bank about your plans to travel abroad. Also, ensure that you have more than one means of accessing your money while abroad. With this, you will have an alternative way of accessing your money in case your card is lost or declined.
Lastly, it's a wise idea to carry an extra amount of money on top of your overall estimated expenditure. This can help in case of an emergency or running short of cash to spend on your treatment and other necessities.
Have a one-point contact or person
Before packing and traveling, it's essential to have a one-point contact or individual at your destination. This will prevent any inconvenience and make your trip to a foreign country smooth and hassle-free.
Therefore, ensure that you find one particular person or a reliable company to help you before traveling, during the journey, and while at your destination.
The person or company in question should be able to assist you in various ways, including;
Picking you up from the airport

Helping you in case of a language barrier

Helping you find

means of transportation

Informing you about the vaccinations, you require before entering the foreign nation

Help you find a suitable place to stay while you are not in the hospital

Guiding and helping you find a way around

the

foreign streets
Check the most popular destinations among medical tourists
At the beginning of the process of choosing a destination for your medical trip, it is important to verify which are the actual trends of medical tourism and which are the most popular destinations among international patients and why. The reason for this verification is to get a sense of what is currently happening on the healthcare market and to get references in terms of newest treatments and medical services and their availability. While checking the current trends of the market, there might be, for example, a country which has attracted large numbers of foreign patients lately, due to realizing new treatments for a disease that considerably increases the chances of survival.
During 2020, the most popular destinations for international patients have been: Canada; Singapore; Japan; Spain; United Kingdom; U.A.E. (both Dubai and Abu Dhabi); Costa Rica; Israel; India.
Find a medical facility that specializes in what you need.

Another essential consideration of medical tourism is finding a facility that specializes in what you need. For instance, if you're seeking out overseas treatment for cancer, you'll want a facility that offers cancer treatment abroad. If you're looking for dentistry work, then obviously an overseas dental surgery should be considered.
On the other hand, if you're looking for breast augmentation surgery, then you should consider a hospital or clinic that specializes in those particular procedures. With this, there is no doubt that you get the best treatment based on your objectives.
To simplify, it's always the best idea to find a clinic that specializes in one niche rather than several. This way, you're more likely to get the treatment you are looking for.
Build a rapport with your potential clinic
Once you find a suitable and reliable surgeon, doctor, or clinic, it's always best to start building a rapport. You should consider this before you decide to commit to any medical procedure or treatment.
The first thing to do is usually to contact them and explain your situation, your needs, and your expectations. After making such inquiries, it would be best to keep on communicating with them even on the day you're traveling.
This will help build a good relationship and make your experience less daunting. Furthermore, you get a chance to inquire about their years of experience, qualifications, and any other questions related to treatment. If you are not certain about the procedure, you can ask what it entails, the duration, and any other concerns.
Through regular communication, you can better understand how well or poorly they speak your language. This is because language barriers can be a potential problem when seeking overseas medical treatment.
Consult your doctor before traveling overseas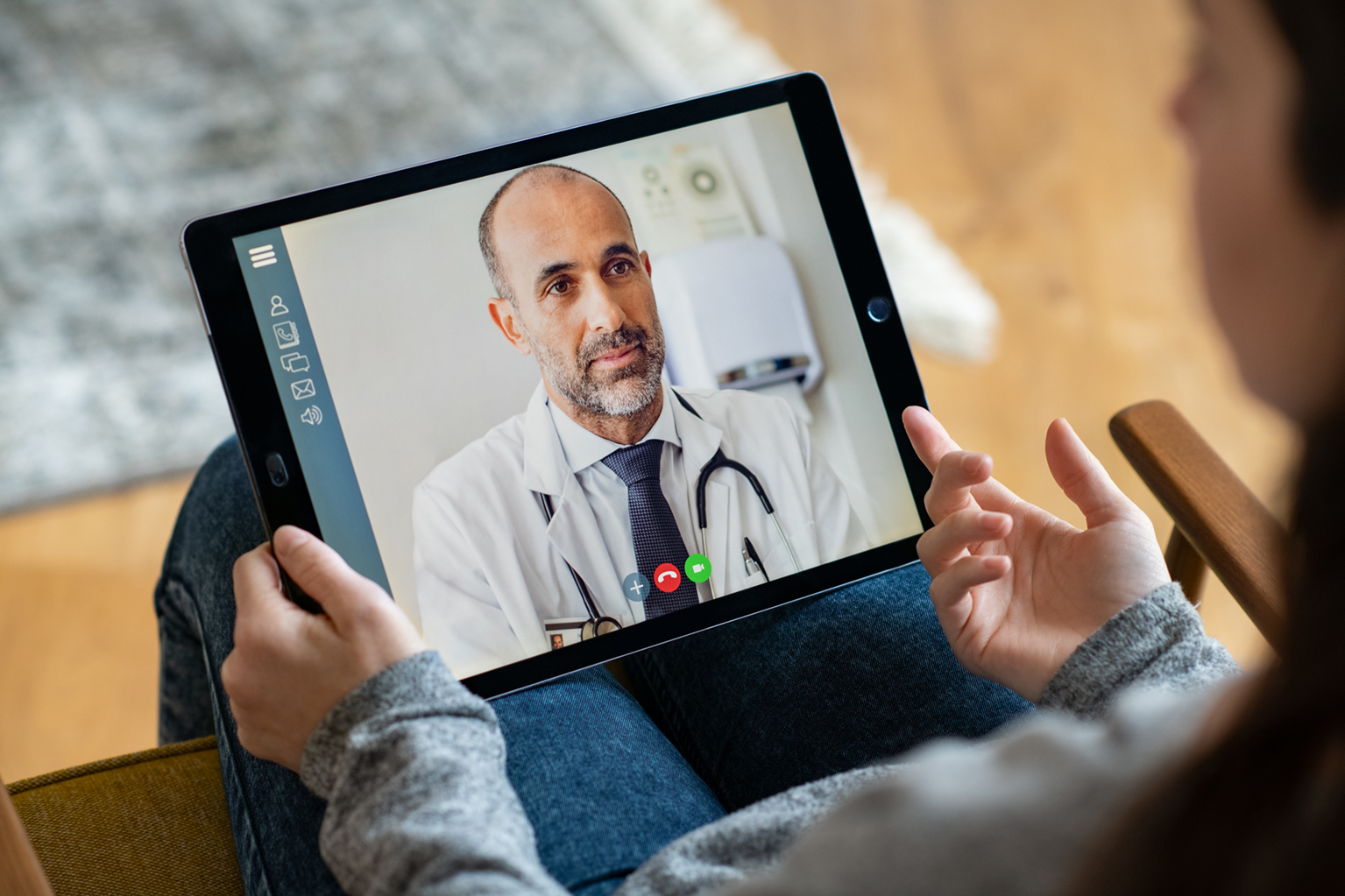 Before you travel abroad for your treatment or medical procedures, you should first communicate with your doctor. Inform him or her about your health situation and the reason you intend to travel abroad for further medical treatment.
This will enable your doctor to assess your condition, make a summary of your medical history, or give you advice. Moreover, it enables him to prepare and give you copies of your medical records. This might be necessary and helpful during your overseas treatment.
Furthermore, your doctor can identify and confirm any pre-existing medical conditions, including allergies. For instance, if you are allergic to penicillin, your doctor will include it in the medical report. You can then hand over these details to the facility or doctor in charge of your treatment abroad.
Also, your doctor can prescribe some drugs that you might require while traveling. This, however, depends on your health condition.
Keep medical records, prescriptions, and important paperwork in hand luggage.
Without a doubt, the worst part about traveling abroad is travel. If you're flying, it's important that you keep any medications, prescriptions, medical records, and important paperwork in your hand luggage.
The main reason for this is simply because airlines have been known to lose or damage luggage, and if your luggage were to go missing with important paperwork inside, it would be a disaster.
Not only that but if you need medication, its best to keep it in your hand luggage, this way you can access it when needed and not have to worry about it going missing.
Make a break out of it
Let's face it, at home, if you've got a medical treatment or procedure booked in, you'll head to the clinic, have done what needs to be done, and then head home to recover.
One of the best things about medical tourism is the fact that you have alot of time on your hands, you can head abroad for your procedure and enjoy a break in the process.
Many people who seek out overseas treatment abroad will book their treatment so that it coincides with a holiday or a short break. That way, you can have your procedure and then relax and recuperate instead of having to travel straight back home.
Traveling abroad isn't the most pleasant experience at the best of times, but if you were to undergo a medical procedure and then fly straight back home afterward, it could prove dangerous.
To assist with your recovery and to simply enjoy a relaxing break, why not book your treatment abroad and enjoy a holiday or break at the same time?
Be sure to familiarize yourself with the legalities
Before traveling overseas for medical treatment, it's essential that you take the time to familiarize yourself with any legalities of the country you have in mind.
If, for example, you were seeking out an abortion, the Middle East would be out of the question as abortion is illegal there. It is important to respect other countries' cultures, laws, and traditions, so again, do your research first.
Never base your search on price.
Okay, while the medical tourism industry is considered cheaper than medical treatments at home, cost should never be your deciding factor when seeking treatment abroad.
We understand that times are tough and that finances may be tight, but when seeking out clinics or treatment facilities overseas, you should never look for the cheapest options only.
While prices in the medical tourism industry are competitive, if you come across a price list that is considerably cheaper than the others you've looked at, it is best to be highly skeptical. If something looks too good to be true, it most probably is.
If you come across treatments and procedures that are much cheaper than all of the rest, you have to ask yourself why that is. Going with clinics or treatments that are much cheaper can potentially be dangerous as usually they're cheap for a reason.
As "errare humanum est", there exist situations of patients that have travelled on their own to clinics abroad where they found the best prices, but services where not up to expected standards and the prices of repair where higher than the price of the initial procedure at a prestigious healthcare services provider.
Be clear on your insurance.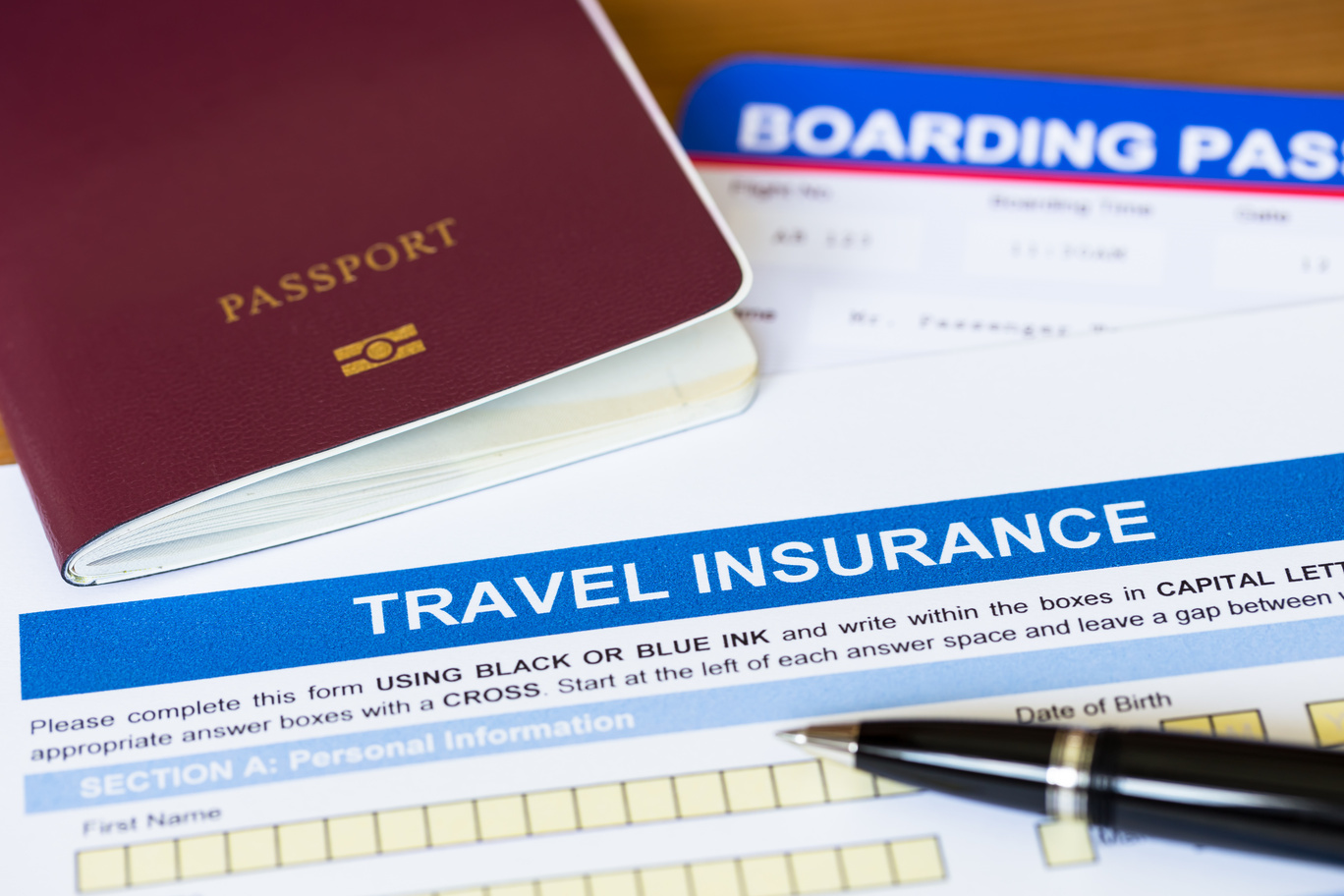 Health insurance is generally considered a very positive thing, though if you are considering treatment abroad, it's important to be clear and understand the intricacies.
For example, if you have private health insurance, it will most likely only cover you in your home country and not abroad. There are exceptions, but generally, most private health insurance policies will not cover the costs of overseas medical treatments.
Travel insurance is also no good in the medical tourism industry, as travel insurance will only cover emergency treatments.
Even if basic health insurances do not cover costs of medical treatments obtained abroad, it is very important to have an insurance that covers malpractice situations as in some countries legislation is protecting the healthcare providers and the victims have to pay for additional repairing procedures from their own pockets.
Ask other people about their experiences.
When deciding whether or not to travel overseas and seek treatment abroad, it's always a good idea to ask other people that have done it before.
Use the internet and social media and speak to other people who have been medical tourists and have sought out treatment overseas and ask them about their experiences.
People who have done it before can offer helpful tips and advice, and they can help ease any fears or concerns you may have.
Factors to Consider When Choosing a Destination Country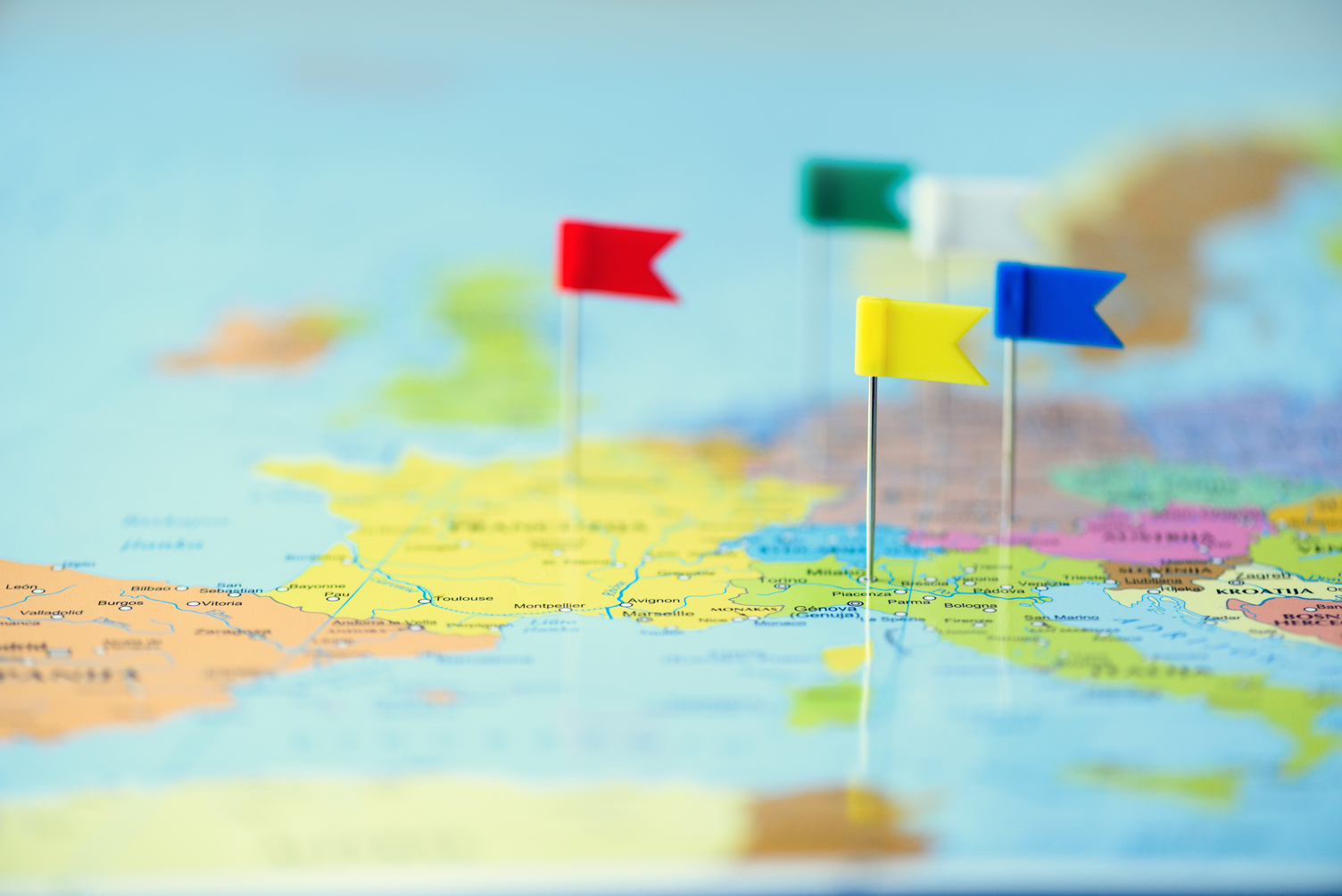 Once you come to a decision to pursue medical treatment abroad, the first step is to select a good hospital in a suitable destination. You should choose a destination that not only offers the best treatment but also capable of meeting your medical needs. In general, learning about the basics of a particular country and your final decisions should base on various factors such as;
Quality of treatment and specialization
Always prioritize the specialization of a particular hospital and destination before making a final decision. Also, consider the general healthcare services and the reputation in certain medical procedures and fields. It is very important to ask the doctor responsible for your treatment to show you his proofs of his qualification and specialization. Doctors that are working for good clinics and hospitals should be able to show you their certifications.
Political situations
Another essential factor to consider is the safety of your prospective destination. This is because certain countries are not always safe, especially to visitors from different origins. Therefore, it's essential to first learn about the city or destination you intend to travel to before you embark on the journey. Lastly, you should consider the weather conditions. This will help you prepare in advance and pack outfits based on the current weather condition.
Cost
The quality of medical care should not be compromised under any circumstances. However, it's crucial to consider the cost of transportation, accommodation, and other things before traveling. This is because costs and expenses often vary from one destination to another. Therefore, it's a good idea to choose a destination based on your budget.
Distance
The average distance of the destination is important. If possible, ensure that the destination of your choice is not too far from your home country. This can save you a lot of money and avoid sitting on the airplane for an extended period of time. The countries of the Middle East, Turkey, Israel or U.A.E., where excellent healthcare services are provided, also play the advantage of geographical location, which is mostly closer to patients coming from all over the world.
What to Consider When Choosing Healthcare Facility Abroad?
After finding a suitable destination, the next step is to choose a good, certified, and reliable hospital. You should, therefore, consider various essential factors such as;
Cost of the procedures
Depending on the hospital and destination, the total cost of certain treatment procedures often varies. Therefore, you should consider comparing the prices of several hospitals of your liking which provide the medical services you need. This helps you determine the one that offers certain medical procedures at an affordable rate. However, try as much as possible not to compromise quality for the sake of cheap or affordable rates.
Moreover, always ensure that there is transparency related to the costs of the treatment at the chosen facility and there will be no hidden costs on the final bill. Patients should always check all the costs related to the needed procedure, not only the price of the procedure itself. It is best to know the final price before signing off any document.
Medical facility accreditation
It's essential to ensure that your prospective healthcare facility is well recognized both locally and internationally. It should also be certified and accredited by the international accreditation board. One of the most common accreditations among the best hospital is the Joint Commission International (JCI).
Hospital affiliation
Hospital affiliation dictates the quality of services and treatment. There are many hospitals throughout the world that are affiliated with the most prestigious healthcare providers, such as MD Anderson Cancer Center, for example. The hospitals that are affiliated with the prestigious ones are often among the best hospitals in their area that will provide their patients with the most appropriate and effective treatments. Therefore, you should confirm the facility affiliation before booking an appointment or settling for that particular medical center.
Surgeons, doctors, nurses, and other medical staff
Conduct thorough research on information about doctors, surgeons, and other medical providers offering treatment services. Ensure that each member of the team is highly qualified, licensed, well trained, and experienced.
You can look at their initial experiences when performing a similar treatment procedure you intend to undergo on other patients. If necessary, you should check if the medical staff can speak or communicate in a mutual language for convenience.
Types of equipment and technology
Before settling on a particular healthcare facility, ensure that it has all the essential facilities, equipment, and technology that can facilitate your treatment. You can also inquire about the latest forms and procedures of treatment as well as a check-up or follow up care before choosing a particular hospital.
Safety profile
The safety profile of the hospital is essential. As such, it's essential to assess the safety profile of your prospective hospital. Consider the success rates, statistics, and initial errors or accidents, if any. Reviews and feedback from the patients who have been treated in that particular medical facility can be helpful.
Always try to choose the hospitals on which you can find relevant information from different sources that highlight its low-priced procedures list.
Overall Benefits of Medical Tourism
Overseas traveling continues advancing and is becoming more and more convenient and cheaper. On the other hand, technological advancement help boost the healthcare quality in the world. As a result, medical tourism has now become one of the most sought-after options.
As travelling to far away destinations has become easier and easier to do for people in most countries, more and more patients are leaving their countries and travelling to seek medical care and treatment elsewhere. Moreover, as each year comes, the number of international medical tourists is growing and the numbers of diverse therapies, treatments and other medical services that tend to cover even the most subjective needs increases, it is starting to become the norm for the majority of people, not only for those from the upper-income class, but from middle-income class also.
Depending on the patient's state of health and medical needs, deciding to travel abroad for medical services could lead to major changes in one's life, such as increasing the chances of survival or improving the quality of life through less painful treatments for a diversity of diseases or cosmetical procedures or by benefiting from cutting edge technologies that assist surgical interventions, in order to maximize its success rate.
In other words, medical tourism is highly beneficial to millions of people worldwide. Some of the benefits you can get by opting for medical tourism include;
Affordability and Cost Effectiveness
The average costs of medical treatment and procedures in the most developed nations are extremely high. On the contrary, treatment abroad, including countries such as India, Korea, and various medical tourism spots, is relatively affordable.
For instance, a patient travelling from the U.S.A. to South Korea for medical treatment can save an average of 40% and up to 70% of the money that he would have spent for the same medical treatment in his home country, while including the travel costs, accommodation, and other expenditures.
Besides, not all medical insurance companies cover the full cost of treatment in local and developing countries. Due to this, patients are forced to pay nearly the whole amount before receiving treatment. Unfortunately, not all patients can afford to raise such a huge amount of money at once, but there exist, also, different financing programs for international medical tourists.
Medical tourism is thus the best alternative in such a situation. It covers the better part of the medical treatment costs as well as medications. This gives every patient an opportunity to travel abroad and receive the best medical care they desire.
High-quality treatment
The quality of medical treatment and other related services usually depends on various factors. These factors range from;
The

number of degrees in

scientific research

The experience the specialist

has

in addressing different pathologies

Regular training of the medical providers

Use of the advanced medical and diagnostic equipment
All these factors impact the medical care quality in different ways. As a result, people travel abroad to acquire high-quality treatments that they can't easily access in their home country. With medical tourism abroad, you are guaranteed quality and comprehensive health care for affordable prices.
Travel opportunities
The primary objective of medical tourism is to travel abroad and receive quality healthcare services. Apart from this, it gives patients a good chance to visit new foreign countries. For instance, a patient looking for cosmetic or dental care can also enjoy visiting and exploring the landscapes, sightseeing points and the attractions that the destination country has to offer, while he/she is recovering.
Immediate access to medical services
Medical tourism gives patients a chance to access immediate healthcare services. In the local countries, patients may be required to wait for weeks or even months before receiving the kind of treatment they need. In addition, patients who require surgery or therapy services have to seek approval from the healthcare authority. This could delay the treatment and result in more complications or even death.
Luckily, medical tourism and health care facilities abroad prioritize foreign patients. This enables you to plan and organize treatment effectively without wasting more time waiting to see a specialist.
Improved traveling and communication services
Due to the current levels of advancement in technology, most treatment procedures, nowadays, offered abroad are usually scheduled through an online platform or phone. This has made it easier and more flexible for patients to book flights. It also enables you to make plans regarding treatment and surgical procedures, even from the comfort of your home.
Furthermore, this helps combat any form of inconvenience, including going to the health care facility for assessment and evaluation after spending time in the waiting room. Instead, the only time you are required to leave your home is on the scheduled day or week of departure to the hospital where you choose to get the medical care at.
Types of Treatment Options Overseas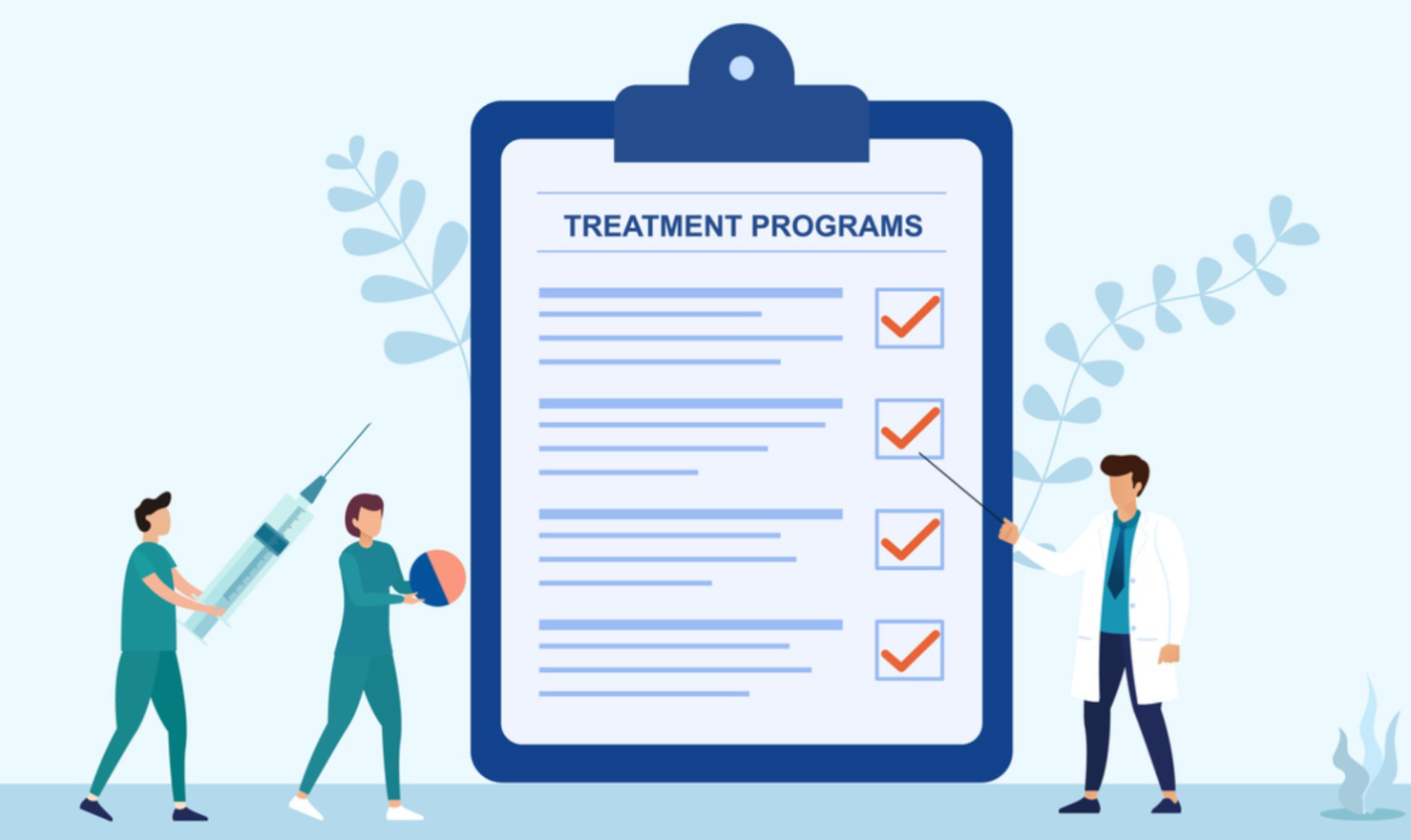 The types of treatment alternatives available abroad contribute to some of the factors to consider before opting for medical tourism. The common treatment procedures offered in the health facilities abroad include;
Heart or cardiac surgery: One of the most common reasons patients opt for medical tourism is to receive better treatment for various conditions. It can be congenital heart disease, heart failure, or coronary artery disease.
Organ transplant: This procedure carries a lot of risks. As a result, patients opt for treatment abroad to be treated by professional and certified surgeons who utilize state-of-the-art equipment.
Cancer treatments: As cancers are the second worldwide killer disease after cardiovascular diseases, many patients travel abroad, in order to get treatments for cancer that they might not have access to in their home countries. Usually, the patients suffering from cancer are travelling abroad to benefit from the newest treatments that are the lest painful, more effective and that offer the highest survival rates.
Orthopedic surgery: Most patients travel abroad to receive medical care and treatment of diseases affecting their musculoskeletal system. It can be the disorders of the bones, joints, muscles, ligaments, or tendons.
Dentistry: Patients usually seek dental healthcare treatment outside their home countries due to a lack of advanced technologies and certified medical providers.
Stem cell therapy: Patients can sometimes seek overseas treatment to help address damaged, injured, or non-functional tissues through stem cells.
Cosmetic or plastic surgery: Most local healthcare facilities do not perform cosmetic and plastic surgical procedures. As a result, people choose to travel abroad where they can get comprehensive assistance. It can be for removing aging signs and changing or improving their overall appearance.
ENT surgery: Ears, nose, and throat surgical procedures often require state-of-the-art equipment and technologies. As a result, patients with related conditions travel overseas to access such medical procedures.
Eye surgery: This is one of the riskiest surgical procedures, and most developing nations do not have appropriate facilities and medical experts for it. Due to this, patients are forced to travel abroad for better treatment options.
Fertility treatment: In case of complex fertility issues that can't be addressed locally, patients can choose to fly overseas for better treatment.
Rehabilitation services: Most local and developing countries do not offer proper rehabilitation services. In such cases, medical tourism can be the best alternative.
Apart from these options, you can also acquire a wide range of additional treatment options with medical tourism. These, however, will depend on your health condition and your expectations or objectives. Other additional services that medical tourism offers include;
Full-time support and guidance

Hassle-free admission to the hospital

Prompt doctor appointment

Post-treatment check-ups and follow-ups
Medical tourism to Mexico
According to "Patients Beyond Borders", a medical tourism organization, Mexico is one of the top locations in the world for tourists seeking medical and dental care.
When it comes to healthcare providers in Mexico, there is a wide range. Some are fully aware of the requirements of an overseas patient. Others, however, may be ill-equipped or under-trained to do so.
Not all healthcare providers adhere to the same high quality standards that you would expect at home. As a result, research is essential while seeking medical care in Mexico.
In 2010, more than 89 percent of medical tourists visited Thailand, India, or Singapore, with Bangkok and Singapore leading the pack. However, hotel accommodations and treatment are significantly more expensive in Singapore than in Bangkok, making Bangkok the most popular destination for medical tourism in the world.
Even after the devastating floods of 2011, 19 million tourists visited Thailand in 2011, a 20% increase from 2010, with an estimated 500,000 traveling specifically for medical treatment, whereas only 200,000 of the 10.2 million tourists who visit Singapore each year travel specifically for medical treatment.
Thailand's health tourism business is thriving, and the Thai government is actively promoting it. Thailand hopes to be the preferred destination for health travels by providing enough healthcare resources, acknowledged value-for-money prices, and a variety of wellness resorts and facilities.
Medical tourism is a developing industry in India. The medical tourism market in India is expected to be worth $5–6 billion by mid–2020. In 2017, 495,056 individuals traveled to India for medical treatment. According to a 2019 survey by the Federation of Indian Chambers of Commerce and Industry and Ernst & Young, the majority of medical tourists in India came from Southeast Asia, the Middle East, Africa, and the SAARC area. Medical tourists from Australia, Canada, China, Russia, the United Kingdom, and the United States also visit India in large numbers. Chennai has earned the title of India's healthcare capital.
According to most estimates, treatment expenses in India begin at around one-tenth the cost of equivalent therapy in the United States or the United Kingdom. Alternative medicine, bone marrow transplant, heart bypass, eye surgery, and hip replacement are the most frequent procedures sought by medical tourists in India.
Turkey is one of the top ten medical tourism destinations in the world. In 2017, Turkey welcomed 700,000 medical tourists. The three main benefits of medical tourism in Turkey are the low cost, high quality of care, and fast access to world-class treatment. Turkey's main advantage is that it offers huge discounts when compared to other countries. Many treatments cost 50% to 70% less than the identical therapy in the EU.
Turkey is at a central location, only 2-3 hours from major European and Middle Eastern cities. Turkey provides visa-free travel to over 70 countries. Turkish Airlines is one of the world's largest airlines, serving over 100 countries and 200 foreign destinations. Turkish Airlines' extensive flight network makes it possible for patients from all over the world to travel in comfort and at a low cost.
South Korea is one of the most beautiful tourist destinations in the world, attracting visitors and holidaymakers from all over the world to experience breathtaking views of the Seoraksan National Park, the Seoul Tower, or simply to enjoy a quiet, spiritual walk in the capital city's ancient mountain top temples. South Korea, on the other hand, has extended its tourist brand in the last decade to attract visitors seeking top-tier medical treatment, and the country is well on its way to being a top destination for first-rate healthcare.
South Korea is one of the world's most popular medical tourism destinations. Over the last decade, Korea has been actively luring overseas patients with superior medical technology and services. As of 2018, the total number of patients that visited Korea has surpassed two million, indicating that medical services are becoming increasingly popular. Furthermore, the growing popularity of Hallyu material, such as K-pop or K-drama, has increased the number of visitors visiting Korea.
South Korea's method to dealing with the epidemic swiftly became a model for the rest of the globe, paving the way for the country's economic recovery to be faster. As a result of this deliberate and effective COVID-19 reaction, the country has become one of the safest travel destinations, a factor that has become a critical determinant in choosing medical tourism destinations.
Possible Risks of Seeking Medical Treatment Overseas
The risks of flying abroad for treatment usually vary depending on the type of procedure conducted and the destination. Some of the common risks and challenges that might arise include;
Poor quality services: Sometimes, the medical treatment you receive can be of poor quality or counterfeit. This mainly happens if you visit an underdeveloped country or fail to conduct enough research before traveling.
Language or communication barrier: This is one of the major problems affecting most visitors in foreign countries. Seeking medical treatment in a nation where you do not understand or speak their language can result in misunderstanding. This could also impact treatment and medical care.
Resistant bacteria infection: Today, antibiotic resistance is a common problem in various countries. Therefore, there are chances that you may travel to a destination where resistant bacteria is prevalent.
Traveling back home immediately after surgery: You risk bleeding or having blood clots issues if you travel immediately after the surgery. This, however, depends on the type of surgical procedure. Therefore, you should consider taking some time to recover well before planning to fly back to your home country.
The procedure fails to offer the desired results: There could be situations of malpractice, misdiagnosis, or other errors that may transform the patient into a victim, while the result of the surgery is far from the desired ones. In order to repair the results of such an unwanted situation, it may also imply other surgical procedures or treatments that were not previously foreseen and must be paid from the victim's own pockets. Additionally, it is best to know the regulation available in the host country of the medical services, in order to create some provisions for unwanted situations. Moreover, there are countries where a patient that chose low quality medical services and became a victim, might not be considered by the judges as a victim and will not force the medical services provider to offer compensations for malpractice cases. In best scenarios, the medical services provider will only return the victim's money paid for the already given services.
Effective Ways of Preventing Risks of Treatment Abroad
To combat risks that may arise during your treatment procedures, you should consider the following;
Ensure that your health condition is under control before traveling. You should also ensure that you inform your doctor about your intentions to seek medical care in a foreign country.

As you plan for your trip, be sure to talk to a travel healthcare provider a few weeks

prior to

the trip. This will help you understand the risks associated with the procedure and challenges that might arise before or after the treatment while traveling.

Ensure that you carry a written and signed agreement issued by your doctor. The document should state the type of treatment you are seeking, supplies, and the expenses covered by your trip.

If you are traveling to a destination where the language or communication might be an issue, think of better ways to exchange information with the doctor or the nurses easily.

Confirm if activities like swimming, traveling, or sunbathing is allowed, especially after undergoing a surgical operation.
Countries with free healthcare
According to the STC research, all countries in the world, with the exception of 43, have free or universal healthcare. However, standards in these countries might differ greatly. The list includes everyone from Norway, one of the world's healthiest countries and the first to establish free healthcare in 1912, to Yemen, where a raging conflict has made access to foreign aid organizations practically impossible.
Cancer treatment abroad
Cancer is one of the most dramatic and life-threatening diseases today, with over 200 distinct forms and many significant considerations for patients to make, particularly when considering treatment overseas. There are many different types of cancer therapies accessible; most people may wish to choose quality over cost.
Radiotherapy and chemotherapy are common cancer therapies, while surgery may be used in rare cases. Medication and other alternative therapies are also available. Prostate cancer, breast cancer, lung cancer, bowel cancer, throat cancer, mouth cancer, and lip cancer can all be treated outside of the United States.
Conclusion
So, as you can see, there's a lot to consider when it comes to medical tourism and planning for treatment overseas. With that being said however, if you do your research and take your time beforehand, the experience will be greatly rewarding.
Take your time, read reviews, speak to others, and be sure to follow your gut when choosing an overseas clinic.
Although it may be a daunting prospect, if you take on board what we've covered in this article, your entire experience should be improved greatly, and you'll wish you'd booked in sooner.
For those patients who would like a stress-free medical trip abroad, they should always have by their side, before and during the medical voyage, a team of experienced specialists, such as CloudHospital, that has a detailed knowledge of each country's healthcare market, quality and success rate of each of the treatments. Furthermore, the experience of CloudHospital is overpassing most of the information that one can get from various sources in regards to a medical trip. Having a team of medical tourism specialists on board for your medical journey abroad, ensures that the quality of the services is guaranteed which makes the success rate of the intervention considerably higher.