Medical Treatment in Spain. How advanced are Spain's Healthcare market and facts you need to know
Last updated date: 17-Jul-2022
Spain's Healthcare system overview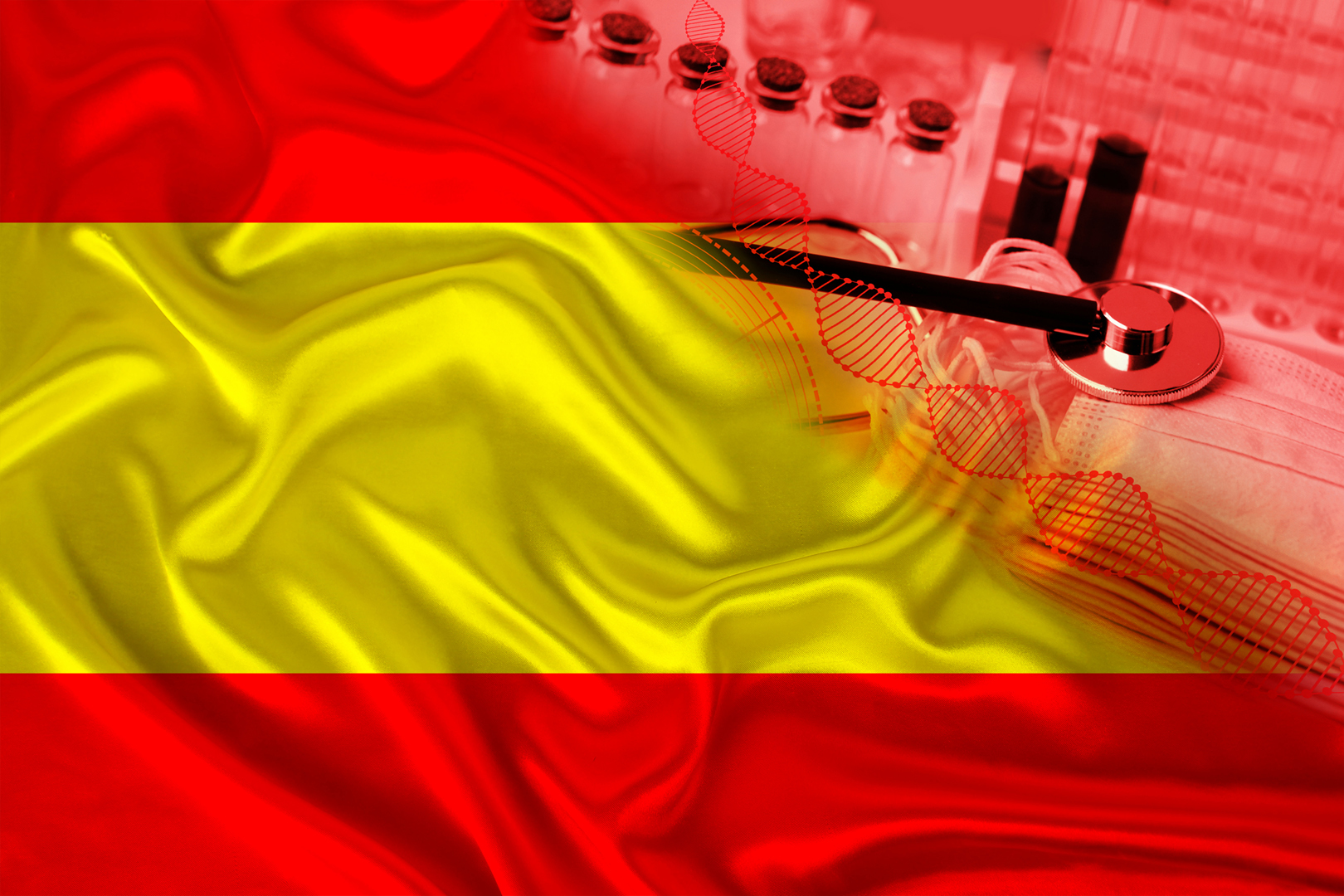 Spain hosts around 47 million people and despite the fact that it has been powerfully hit during the 2008 economic crisis, it has managed to improve, year by year, its own healthcare system, becoming one of the most important ones worldwide.
In 2018, Bloomberg's Health-Efficiency Index has recognized Spain as the most efficient healthcare system in Europe and the third most efficient in the world, being surpassed only by Hong Kong and Singapore. Moreover, according to Bloomberg's 2019 Healthiest Country Index, Spain has been ranked as the world's healthiest country.
Spain's healthcare system consists of both the public sector and the private sector. As Spain guarantees universal coverage for all of its residents, 90% out of the Spanish people rely mainly on the National Health System.
Within EU and EFTA countries, Spain is the 13th largest spender on the healthcare system, which accounts for approximately 9% of the annual GDP, meaning more than 2.000 Euros per person. Even if the recent years' expenditures on public healthcare have increased, the private healthcare system works alongside the public one.
Spaniards are among the world's healthiest people with an average life expectancy of 81 years, which is one of the highest life expectancy averages in the EU. Moreover, despite the fact that among Spaniards the incidence of skin cancer is one of the highest worldwide, the incidence of heart disease in Spain is among the lowest in the world.
Spain's Healthcare market and facts
Spain's National Health System disposed of 2,914 health centers and 10,202 local clinics providing primary care services to the locals. The National Health System has 315 hospitals, equipped with 105,505 beds, and four Ministry of Defense's hospitals contribute with 995 beds. The private healthcare structure consists of 465 hospitals that sum up 53,013 beds. Public hospitals are generally much larger than private hospitals and deal with more patients.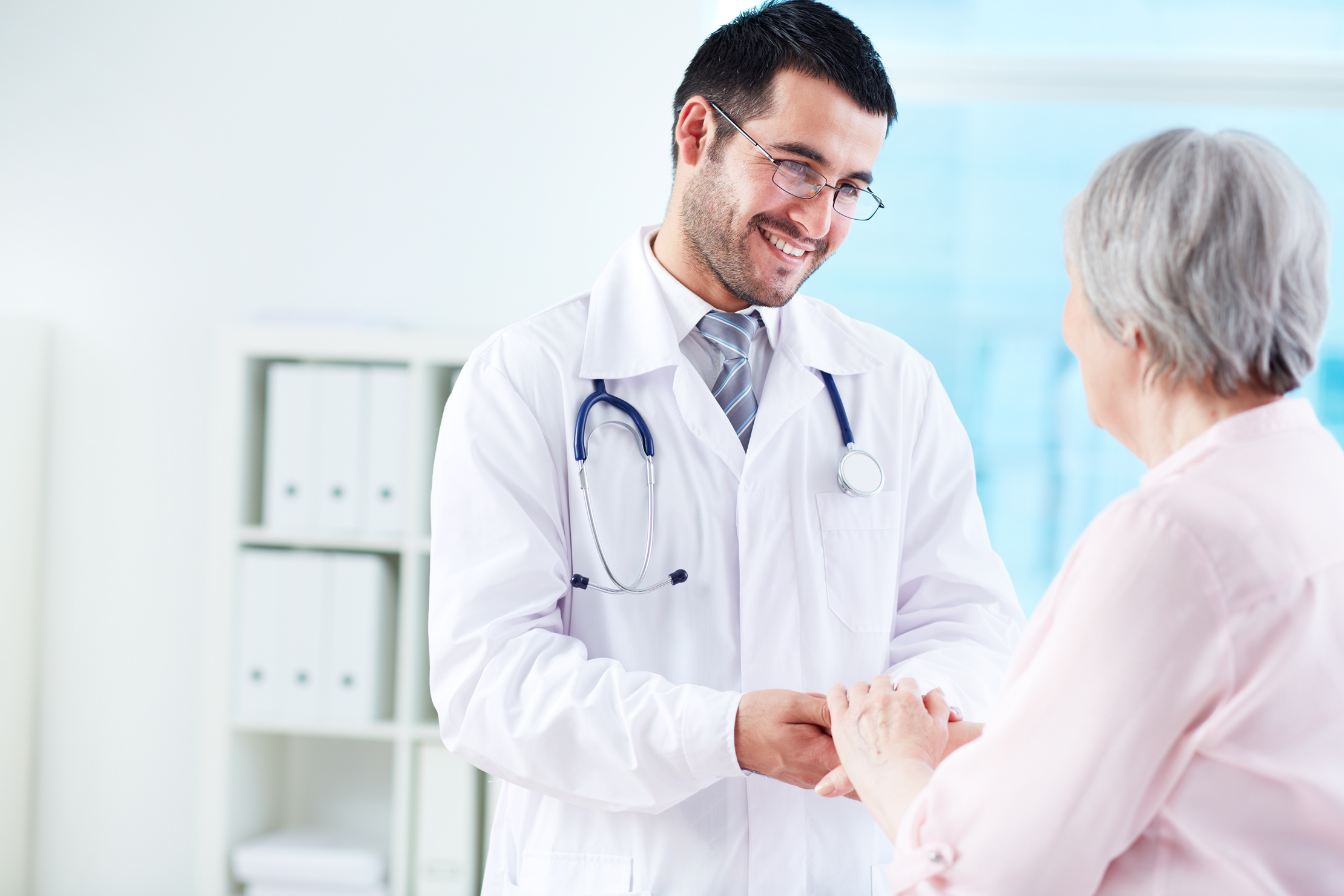 Without taking into consideration the dialysis equipment, computerized axial tomography (CAT) is the most widespread high technology in hospitals and dependent facilities, with a total of 677 units and a ratio of 14.8 per million people, followed by magnetic resonance with 438 units and a ratio of 9.6 per million people. The number of mammography units dependent on hospitals totals 492. There are 4.7 physicians per 1,000 people and within primary care, they encounter more than 273 million medical consultations per year.
Health promotion and prevention services are mostly integrated as part of the primary care package of benefits; for example, medical counseling, tobacco and alcohol control, hypertension or diabetes control, secondary. Moreover, population-oriented services such as vaccination campaigns or population screening programs (breast, colorectal or cervical cancer) are funded via earmarked budgets.
The private healthcare services providers are working along with the public healthcare system, but the medical services provided by the private system are of higher quality than the public ones. Besides the fact that private hospitals and clinics have fewer waiting times, they are also better equipped with the latest medical equipment and within their staff members, there are some of the most prestigious doctors that can always be prepared to deliver precise diagnoses on time and safe and effective medical treatments.
Emergency Hospitals in Spain
In an emergency, you can travel directly to an A&E or ER department of a hospital (Urgencias). You will require a doctor's recommendation if you wish to receive any other form of hospital care. In Spain, there are both public and private hospitals. Only public hospitals offer free care. Some hospitals provide both private (privado) and public (asistencia sanitaria pblica) healthcare, so be sure the personnel knows which service you require.
When visiting a Spanish hospital, you must present your social security card or proof of private insurance. More information and a list of hospitals may be found in our guide to hospitals in Spain.
Health centers and health clinics in Spain
In Spain, primary healthcare is provided through GP surgeries (Médico de Cabecera) and health facilities (centro de Salud or centro de Asistencia Primaria or CAP). Health centers are distributed across the country and are staffed by multidisciplinary teams that include general practitioners, pediatrics, nurses, gynecologists, and physiotherapists.
In Spain, health centers typically feature six general practitioners. You may not see the same doctor each time you come; however, you can arrange an appointment with a specific doctor at some clinics. In Spain, there are also a number of specialized health centers that provide specialized care.
Mental healthcare in Spain
In Spain, mental healthcare falls short of what is provided in terms of physical healthcare treatments. Of 100,000 people, there are 8.1 psychiatrists, 5.7 psychologists, 9.7 mental health nurses, and 32.2 psychiatric hospital beds.
This data illustrates the widespread disparity in mental health care in southern Europe when compared to the rest of the continent. Nonetheless, Spain has adopted a Mental Health Strategy aimed at improving service delivery and coordination. In Spain, the Confederation of Mental Health collaborates with the Ministry of Health to enhance service quality and integrate Autonomous Communities.
If you require mental health therapy in Spain, you will most likely be seen by your primary care physician or a health facility in the first instance. Those suffering from significant or recurring diseases will be referred for professional care, the majority of which is given at community mental health facilities. They can also get private treatment like counseling. However, public health insurance will not cover this, so if you do not want to pay the whole charge, you will require private coverage.
Example of Spanish medical services providers
HM Hospitals is a group of hospitals across Spain which has been awarded by the Spanish Society of Health Informatics, in 2018, for revolutionizing patient care and important technological solutions in the healthcare sector. The group consists of 40 hospitals all over Spain and 4 comprehensive centers for oncology treatments, neurosciences, cardiovascular surgery, and fertility. The research and development department within HM Hospitales is continuously challenging itself to provide the patients with the latest, safest, and most effective treatments, therefore, currently, there are more than 130 clinical trials in progress. HM is the only medical facility in Spain equipped with The StealthStation ENT Navigation System, that helps surgeons perform procedures even in the most inaccessible areas of the human body, such as maxillary sinus cavity, eye sockets or skull base.
Centro Medico Teknon is one of the most prestigious private hospitals in Spain as some of the members of its medical staff are world-renowned doctors, such as Prof. Antonio Russi, who provides medication therapy and specializes in the treatments of severe and rare epilepsy stages, Dr. Bartolome Oliver, who provides treatments for patients with the nervous system, spinal cord, and brain diseases and who is also the inventor of a unique method for brain surgery with fluorescence. This method helps the doctors remove a neoplasm without affecting the healthy tissues. Moreover, the medical team counts Prof. Raimon Miralbell as well, who is a world-renowned oncologist and has received numerous awards that point to him as one of the leading radiation oncologists.

In terms of cardiology, Dr. Ruyra, who is one of Spain's 5 best specialists in cardiac surgery, according to the Forbes magazine, has a success rate of 95% in the procedures of functional and degenerative mitral valve replacement and a success rate of 45% in the procedures of rheumatic mitral valve replacement. Moreover, the surgeries performed on the patients suffering from severe epilepsy stages in Dr. Bartolome Oliver's Department have a success rate of 90%.
Additionally, Centro Medico Teknon is up to date with the latest medical equipment and treatments. Its doctors have available medical devices such as Novalis (used for radiosurgery), Da Vinci (minimally invasive robotic surgery system) or Renaissance (which is a spinal robotic surgical guidance system), and other modernized tools that help them to perform accurate surgeries.
As it combines state-of-the-art facilities with some of the most respected medical professionals and the most innovative treatment methods, it is no wonder that Centro Medico Teknon is popular among sportsmen, celebrities, and political figures. It is the hospital where singer Shakira's baby was born or soccer player Andres Iniesta and athlete Thomas Rohler had to get their medical services.
Clínica Universidad de Navarra (Navarra Hospital)
Navarra Hospital is the first hospital in Spain that has received JCI accreditation for the high quality of medical services it provides. The hospital's main specialties are oncology, onco-hematology, organ transplant, neurosurgery, cardiac surgery.
Navarra Hospital is one of the leading sarcoma centers where 74% of the patients get cured of bone sarcoma; while in up to 95% of cases, an affected limb is preserved. Furthermore, are the pioneers in applying cell vaccines against tumors such as glioblastoma, a method that helped the surgeons obtain a success rate of 83% in the procedure of totally removing brain tumors. Among the 4.000 patients suffering from breast cancer stages 1 and 2, the survival rate of those treated at Navarra Hospital is 90%.
Another fact about Navarra Hospital is that within its Cardiology Department, there have been Spain's first lung and heart transplants, back in 1985, and in 1987, it performed the first-ever cardiomyoplasty.
Sant Joan De Deu - Barcelona Children's Hospital is considered to be one of the best pediatric hospitals across Europe that provides specialized treatments for patients suffering from oncological and onco-hematological diseases.
The Hospital is one of the first hospitals in Europe that apply intra-arterial chemotherapy for patients with retinoblastoma. This method allows preserving of eyes and affects only malignant tumors without damaging healthy tissues.
The Sant Joan De Deu hospital's research team is working on the development of innovative and safe methods for the treatment of different types of pathologies. Its researchers study the genetic material of DNA, pathologies of hereditary disorders of connective tissue, molecular biology of cancer, diseases of fetal type, and neurometabolic disorders. The specialists of Sant Joan De Deu have already registered 11 scientific discoveries, such as a vaccine against tumors of the brain and medulla or tissue from nanofiber that helps in local treatments of cancer.
Through the development of new methods of treatment, the hospital has obtained an average survival rate for acute lymphoblastic leukemia of 84%. Moreover, the survival rate after a bone marrow transplant is between 90% and 100% in the case of a related donor or between 70% and 80% in case of an unrelated donor.
Dexeus University Hospital in Barcelona offers world-class medical and surgical services in all specialties. The center boasts a strong staff of over 450 medical specialists and includes the most recent functional and technical improvements of cutting-edge medical centers. It has now established itself as a hospital for individualized patient care, with a focus on the advancement of medicine, research, and education.
More than 450 medical personnel work at Dexeus University Hospital.
4 royal suites, 166 single rooms, 13 operation rooms, 564 parking places, 5 birth rooms, a day hospital, and 140 consultation rooms are among the amenities.
The most up-to-date technological and functional equipment, as well as therapeutic applications.
The technological equipment comprises a CAT scanning, a computerized tomography (PET-CT) scanner, an MRI, an ultrasound, three neurosurgery microscopes, and ten operating tables.
Care services include an obstetrics area with 24-hour emergency care, a neonatal unit, a neonatal intensive care unit level III, an early lung cancer diagnosis program, rehabilitation, and physical therapy, advanced epilepsy diagnosis, and emergency surgery, congenital cardiopathy, and growth disorders, and an intensive care unit (ICU).
Patients can receive personal counseling.
Concentrate on academics and research-based therapy.
Major international insurance firms are on hand to provide patients with the greatest possibilities.
Patients can receive multilingual individualized treatment based on their needs and preferences.
Quirónsalud is Spain's largest hospital organization and, following a merger with the German corporation Fresenius-Helios, Europe's largest hospital group. We have been caring for people's health for almost 60 years. We have first-rate facilities, world-renowned specialists, cutting-edge medical technology, the highest safety standards, and a strong dedication to quality that pushes us to give each patient unique and specialized treatment.
Quirónsalud will build the first proton treatment center in Spain in 2019, providing cancer patients with the most modern, precise, and safe radiation technology for treating specific types of cancer. Proton treatment was previously only provided in 23 locations across Europe.
The Hospital Ruber Internacional is designed as an "integral hospital"; its Central Services, medical-surgical units of various specialties, and Collaborating Doctors are interconnected and integrated into the Hospital, achieving maximum efficacy in the organization and development of the various medical, welfare, teaching, and investigative activities.
A rigorous selection of medical equipment, together with the most experienced sanitary experts and the ongoing supply of the most complex and effective medical technology equipment, enables them to provide an optimal level of health care.
The Hospital Ruber Internacional is located in Madrid's residential Mirasierra area. It is feasible to reach Avda. of the Snowstorm of the Countess from the M30 or M40. It offers 174 pleasant single rooms with a terrace. If you choose, you may take a virtual tour of our facilities and obtain information about our organization and governing bodies from the menu on the hospital's site.
Vithas International was founded with the mission of meeting all of your healthcare needs, from prevention to monitoring, as well as the whole diagnosis, treatment, and recovery process.
Vithas International has over 30 Highly Specialised Units that are designed to provide care that meets the highest quality standards and is entirely tailored to the individual needs of each patient.
The Highly Specialised Units of Vithas Worldwide, led by specialists of the highest level with a renowned national and international reputation, provide a multidisciplinary service that allows:
Reduced time required to receive a diagnosis.
A multi-professional and collaborative vision from the concerned specialists.
Increasing the speed with which medical and surgical therapies are implemented.
The objective of Hospital Vithas is to treat each patient as an individual and to provide personalized care. Our goal is to provide high-quality health care in a pleasant and welcoming environment. Our skilled staff believes that treatment should begin the minute a patient comes through the hospital's doors. Patients should be greeted with a smile and handled with compassion and friendliness.
In addition to the ever-expanding medical specialties offered by the hospital, the evaluation of medical care, performance-based clinical guidelines, and healthcare planning and organization are all in accordance with the International Joint Commission standards, ensuring a high-quality integrated medical service.
Without a question, Hospital Vithas is a world-class facility. This is shown by the fact that more than 40% of its patients are foreigners from a variety of nations. Vithas employs people who speak a total of 15 languages and provides a multidisciplinary and multicultural service. It is critical to understand the cultural values and beliefs of patients, as well as to be familiar with their customs. We must also be conversant with their national healthcare systems' administrative needs.
Sagrat Cor University Hospital boasts cutting-edge technologies as well as first-rate accommodations. It has undergone extensive infrastructure improvements in the fields of emergency treatment, outpatient consultations, and hospitalization, with the goal of increasing comfort, modernizing spaces, and introducing new technical facilities, all of which contribute to better patient care. The Ministry of Health has approved the center as a teaching hospital for the University of Barcelona's Faculty of Medicine and as a training facility for specialized doctors.
The hospital is prepared to perform difficult procedures such as neurosurgery and oncological surgery. Urology, with a specific emphasis on the lithotripsy unit and 3D laparoscopic surgery, tumor diagnostics, traumatology, orthopedics, pain management, and bariatrics are all areas of excellence.
Sagrat Cor University Hospital is accredited as a teaching hospital by the Faculty of Medicine of the University of Barcelona and the Spanish Ministry of Health to train specialist doctors (MIR), pharmacists (FIR), and nurses due to the quality of its medical team and the hospital's goal to improve healthcare through learning, teaching, and research (EIR). Sagrat Cor University Hospital contributes to the education of around 800 healthcare workers each year.
The Jiménez Daz Foundation is a Spanish healthcare model that focuses on three areas of work: care, education, and research. It is notable for its demonstrated devotion to patients, innovation, and efficiency; it consistently ranks top in its category in patient satisfaction surveys, and it has won the renowned EFQM 5 Stars 650+distinction of management performance.
Healthcare costs in Spain
Spanish healthcare spending amounts for around 9% of yearly GDP, ranking Spain 13th among EU/EFTA countries in terms of healthcare spending. The cost per participant is little more than €2,000. However, healthcare spending has risen in recent years, and there is a greater dependence on private sector providers.
Despite this, the majority of public healthcare in Spain is still free. Residents only have to pay a percentage of prescription expenses if they pay their public health insurance costs on a regular basis in Spain. They must also pay for specialized medical procedures and may require supplementary private insurance coverage.
The Spanish public healthcare system is supported through social security payments. Each area in Spain is responsible for its own health budget, which is eventually provided by the federal government.
Conclusion
Spain's healthcare market is among the best providers of medical services around the world. Besides the Spanish people that are getting their treatments here, there are also large numbers of medical tourists that choose to get treatments in Spain as its healthcare market has one of the best prices per quality ratio. So, treatments in Spain could offer the best perspectives in regards to the outcomes of the medical procedures, while the treatments should cost less than in any other top healthcare market. This makes Spain's healthcare system so prestigious.