Medical Treatments in Israel - facts, rumors, and real data you need to know
Last updated date: 02-Mar-2022
About Israel
Israel is one of the most developed countries around the world. According to the 2016 UN Human Development Index, it was ranked on the 19th place, becoming part of the very highly developed countries segment. The level of development is reflected into the high life expectancy average, education and per capita income. Israel is also the country that has the highest number of Nobel Prize winners per capita, over ranking the U.S, France or Germany.
Israel offers unique landscapes and it is a special destination for more than 3.6 million people annually, out of which more than 30.000 tourists from Europe, South and North Americas, Middle East and other countries are visiting due to medical reasons.
Medical Turism in Israel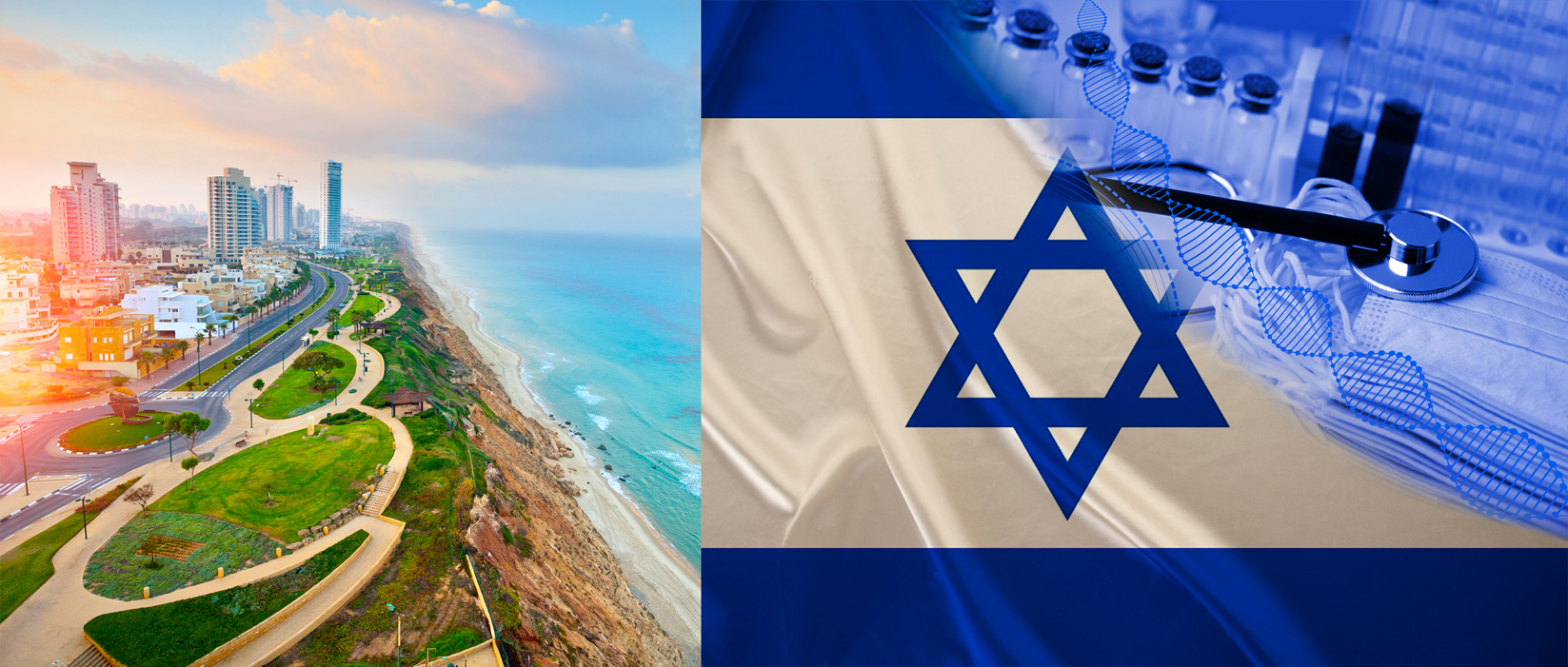 In the last couple of years, Israel has made a name on the scene of medical tourism beyond borders and becoming an international leader in providing high quality health care services and pioneering in the development of new treatments.
The most common medical procedures for which patients travel to Israel are the in-vitro fertilization and surgeries. Israel's doctors are specialized in bone marrow transplants, catheterization and heart surgery, in treating oncological and neurological situations, in orthopedic procedures, the IFV and in car accident rehabilitation, weight loss surgery, cancer treatments, eye surgery, and addiction treatments.
Studies show that a In Vitro Fertilization which would cost between 16.000 and 20.000 USD in the United States, would cost only 3.500 USD in Israel. The success rate of the one treatment cycle for women under 35 years old is 33% and 1 out of 5 fertility treatment cycles ended with a birth. Also, a bypass surgery would cost in Israel only about 30.000 USD, while the same procedure would be 4 times more expensive in the United States.
Israel's top Medical Centers
Founded in 1934, in Jerusalem, Hadassah Medical Center is the world's first hospital in which it has been performed a heart transplant surgery. Also, the first computer assisted hip replacement took place in it. Hadassah Medical Center, is ranked as the 6th largest hospital in Israel. Additionally, Natalie Portman was born in this very hospital. Nowadays, there are around 40.000 surgeries per year performed here.
Statistically, 83% of the women that are treated for urogenital tumors at Hadassah Medical Center preserve the function of urinating and the ability to reproduce. Moreover, 85% out of the patients that are treated here and have been pushed by previous doctors to get a transplant for an affected organ, get to preserve it. Furthermore, 34% of the patients that come to Hadassah Medical Center were misdiagnosed in the previous clinics or hospitals.
Sheba Medical Center is one of the top destinations for medical tourism in Israel, as it is ranked on the 9th place out of the World's Top 10 hospitals. It was founded in 1948 in Ramat Gan and since then it has been one of the hospitals that kept on raising the standards bar. It is performing around 45.000 surgeries per year, and annually, almost 1.500.000 patients in need come for treatments for different kind of diseases and for surgical interventions, as the Sheba Medical Center doctors are specialized in vast areas of medicine.

Sheba Medical Center consist of the General Care Hospital, which is the most comprehensive medical institution in Israel and in the Middle East and very popular in treating brain tumor, epilepsy, meningitis, multiple sclerosis, memory disorder, stroke neuromuscular diseases or degenerative neurological disorder, the Rehabilitation Hospital, which is also the largest rehabilitation hospitals around the Globe, the Cancer Center, where annually more than 4.500 patients are treated for oncological diseases, the Medical Research Complex, where concepts for new treatments for different diseases are developed, tested and created.
Sourasky Medical Center is one of the best ranked hospitals in Israel. It was founded in 1961, in Tel Aviv, and it has become a favourite destination for medical tourists as it performs peak performances in specialties such as Oncology, Onco-Hematology, Neurosurgery, Plastic Surgery and Rehabilitiation. There are performed almost 34.000 surgeries per year in this medical center.
Annually, around 40.000 patients seeking for cancer treatments are choosing Sourasky Medical Center as its doctors specialize in treatments of breast cancer, prostate cancer, gastrointestinal tract, lung cancer, the urogenital system, brain tumor, or bones cancer. Additionally, its doctors have managed to obtain great metastatic cancer treatment rates for colorectal cancer (70%), for breast cancer (90%), for small-cell lung cancer (82%), for pancreas cancer (62%) and for sacoma (62%).
Rambam Medical Center was founded in 1938 and it is also one of the greatest medical centers in Israel and it is well known for the fact that its team of doctors has a vast experience in complicated and complex cases of bone marrow transplants and for the high success rate of In Vitro Fertilization.
The team of Rambam Medical Center counts 4.500 employees, along with the two the 2004 Nobel Prize in Chemistry winners, professors and doctors Aaron Ciechanover and Avram Hershko. The whole team of doctors is made of pioneers of the medical services. In partnership with the University of Wisconsin, in World's Premier, it was possible to obtain embryonic stem cells that lead to the formation of new blood vessels.
Treatments at the Dead Sea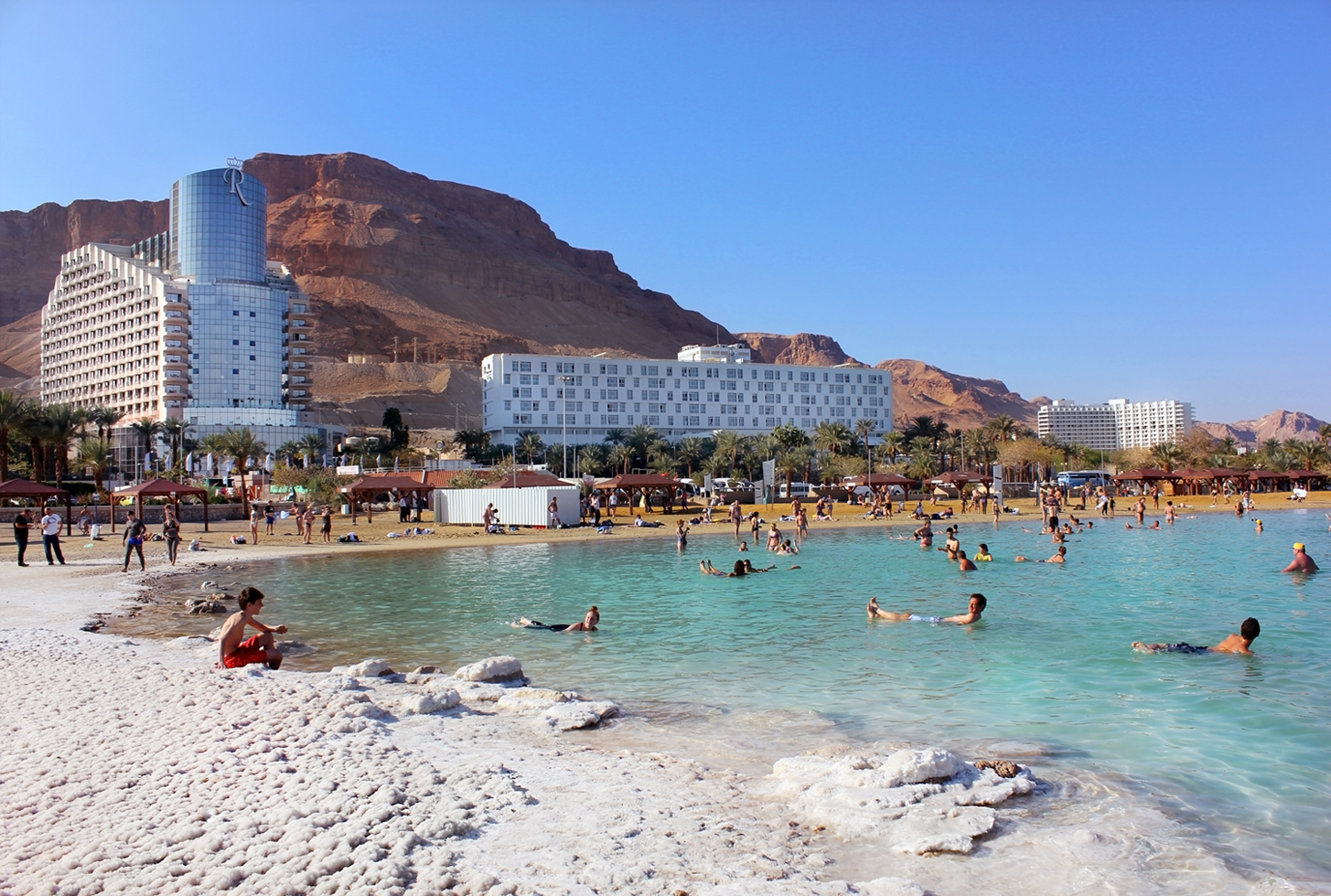 Medical tourism in Israel is focused not only on the first class hospitals that provide the newest and successful treatments, but also for its natural healing treatments at the Dead Sea. Due to the location that is 400 meters under the sea level, low percentage of pollens and allergens in the atmosphere, and the reduced ultraviolet level out of the solar radiation have made this area of Israel a natural healing attraction which is unique throughout the world.
Some of the minerals the Dead Sea consists of are sodium, which soften the skin, magnesium, which strengthen the cell metabolism, potassium, which helps in regulating the health pressure, and salt that has the ability to offer humans an impression of being weightless, by taking off the pressure from the joints.
People come to treat their dermatological problems such as psoriasis, acne, eczema, but also to improve their blood circulation and their healthiness overall by combining the phototherapy with balneotherapy and climatotherapy, which are scientifically proven to offer healthy benefits to each of the patients.
The climate is warm and pleasant all around the year, even during the winter, but treatments could be provided for only about 330 days per year. In order to obtain the best results in the process of improving one's health, some diseases are better treated in particular periods of the year. Treatments for psoriasis and psoriatic arthritis are recommended to be performed between late March to early June or from September to November. Treatments for atopic dermatitis between March to May or September to November, while treatments for vitiligo can be performed anytime between April to October. Ichthyosis and acne are best treated during February to May and scleroderma in the initial stage between April to June or from September to November. Prurigo nodularis, mycosis fungoides stages I - II, alopecia areata, papular urticaria, uveitis treatments are performed in the May – June period or anytime from the beginning of September until the end of October. Cystic fibrosis are treated better during the winter months, since the middle of November, until middle of March and all the rheumatic and orthopedic diseases between February to early June or September to December.
Conclusion
Israel's development level is very high. The combination of its intelligent people, powerful economy and an accessible supreme health care system are making Israel one of the top destinations for medical tourism.
Beside the fact that patients can get the newest and most efficient treatments for their diseases, they can also get natural treatments that are unique in the world.
In order to make the most of a medical journey in Israel, it is best to have along a team of specialists that have a strong knowledge into the local health care services, their prices and all the other related procedures of the trip.