Orthopaedic Doctor Near Me – Choosing the Right Surgeon
Last updated date: 29-Nov-2021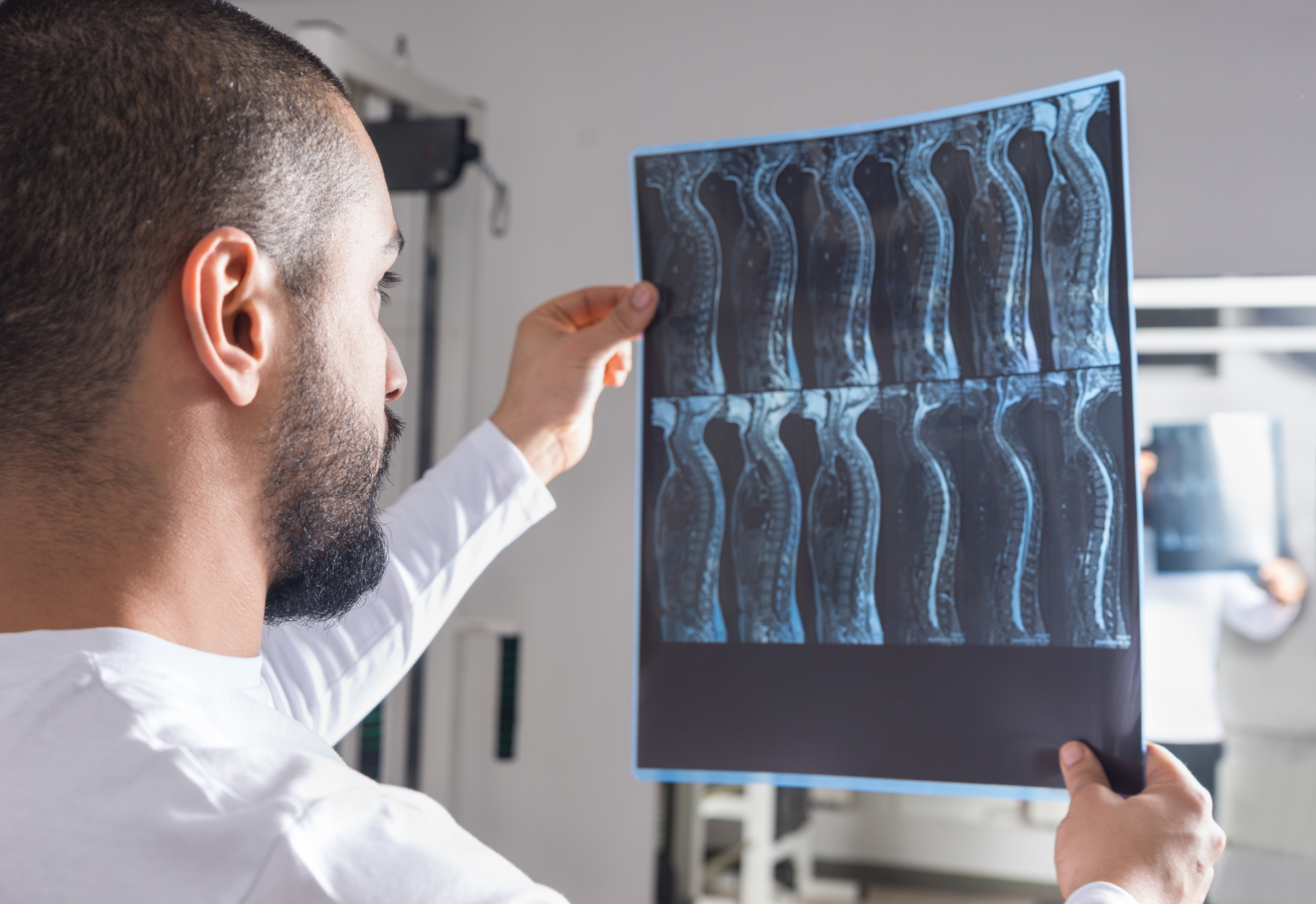 Okay, so after years of dealing with pain and discomfort, you've finally had enough and have decided to get surgery on your knee and so you've decided to look up an orthopaedic doctor near me.
Getting orthopaedic surgery is not a decision that should be taken lightly, and it is certainly not something that you rush into. There are many risks and potential complications associated with it, along with many considerations to take into account as well.
Despite the risks, getting in contact with an orthopaedic doctor and deciding to undergo surgery to repair an issue that has plagued you for years is the first step towards a full recovery and reclaiming your independence and enjoying a happier and more active life.
When you decide that surgery is the right choice to make, it's essential that you find the right surgeon to carry out the operation in question. If you decide to find an orthopaedic doctor near me, here's a look at how to find the right surgeon.
Ask for referrals
First and foremost, when looking for an orthopaedic doctor near me, the first thing you should do is ask for referrals.
Begin by getting in contact with your primary care doctor and request a list of orthopaedic surgeons that happen to specialize in the type of surgery that you are having done.
Ask your primary care physician whether they can personally recommend any surgeons and ask why they stand out specifically.
As well as speaking to your doctor, you should also ask for referrals or recommendations from friends or family members. Chances are that somebody you are close to will have had surgery at some point, and if not, they will probably know somebody that did.
Asking for referrals is very useful because you can see whether or not a certain name comes up more than once. If so, this is promising because it shows that they have been recommended by more than one person, so they are obviously doing something right.
Find out whether your insurance policy covers your surgery
Another thing to consider before you decide to undergo orthopaedic surgery is whether or not your insurance policy will cover the surgery you are planning on having done.
If for example, your existing health insurance policy does not cover your surgery, if you decide to choose a surgeon that is outside of your plan this will be down to you to fund and it will likely impact your out-of-pocket costs.
Check the surgeon's credentials
If you are looking for an orthopaedic doctor near me, another important consideration is their credentials.
Say for example, your primary care physician has recommended a surgeon, it is down to you to check their credentials to see whether or not you believe that they are up to the job of operating on you and rectifying whatever ailment has been plaguing you.
Thanks to the wonders of modern technology, we can now find out a whole host of different issues about people we plan on working with or hiring. Take advantage of this tech by doing a little research into the credentials of the surgeon you are planning on hiring to operate on you.
A quick check of their website should tell you all you need to know so head over there and look at info regarding their education, their experience, their training, their qualifications, and their credentials in general.
You should check whether or not they are board certified, and if so, by which association.
Ask them how many surgeries they carry out on average each year
When choosing an orthopaedic doctor near me, another important thing to remember is to ask them how many surgeries, on average, they perform each year and how long they have been in business.
As with most things, the more surgeries they perform and the more surgeries they have done in the past, the better. This is because they will have gained valuable experience and as they are still in business, they likely have a high success rate and so will be doing something right.
According to research, surgeons that perform an average of at least 12 surgeries each year, such as a total knee replacement, are much more likely to have a high record of success. This is obviously exactly what you will want to hear.
If the surgeon in question hasn't actually performed that many surgeries in the past, this could be a risk on your part as they might not be as experienced, and also, if they aren't carrying out many operations, you have to ask why that might be.
How approachable are they?
When you decide to go under the knife and get that surgery you've needed for so long, it's important to find an orthopaedic doctor that is friendly and approachable.
Before you have surgery, you will have questions, and rightfully so. The last thing you want is to approach an orthopaedic surgeon and have them brush you off, ignore you, and just generally speak to you in a rude and unacceptable manner.
Having a good bedside manner is so underrated in the world of healthcare, so you will need to ensure that you find a doctor that is approachable and who helps to set your mind at ease.
Find out what their practice is like
When choosing an orthopaedic doctor near me, another thing you will need to do when deciding on a doctor is find out what their surgery/practice is like.
Visit the surgery in advance and take a look around. Observe levels of cleanliness and hygiene and ask yourself whether or not you deem their hygiene standards to be acceptable. If not, and if you can see noticeable dirt and contaminants, this should set alarm bells ringing. After all, if they can't even keep their practice clean, what makes you think that they'll go above and beyond in the operating theatre?
As well as the cleanliness, you should also check out the technology they are using. We, as a society, are very technologically driven at the moment and as we are so reliant on technology, we need it in a variety of workplaces, especially health practices and operating theatres.
Find out what technology they implement in the practice, and find out which tools and accessories the surgeon uses to perform their various operations. If the technology is old and outdated, again, this should be a red flag.
Meet with your surgeon face to face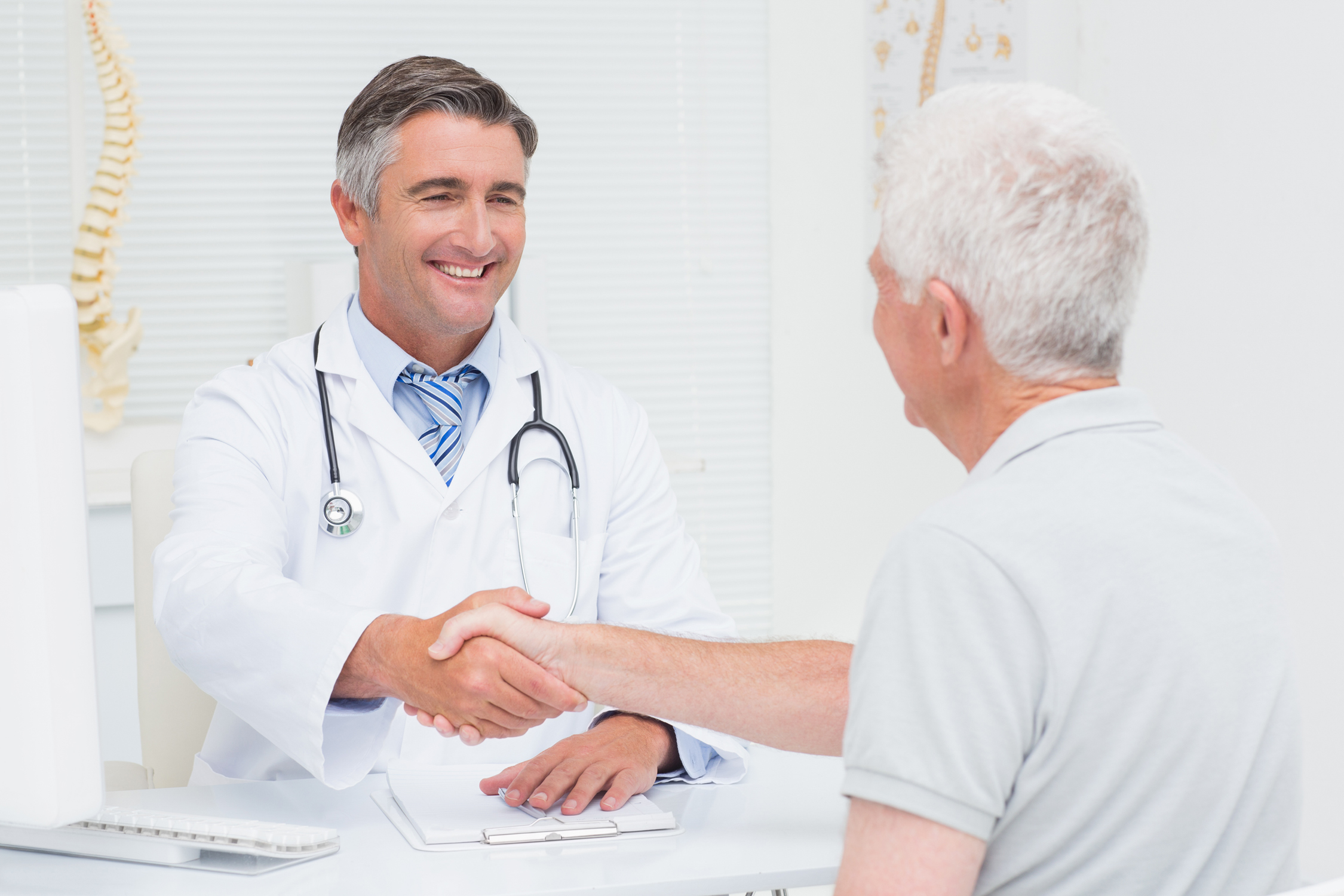 Once you have narrowed down your options and are considering hiring a surgeon, you should arrange to meet them face to face so you can ask them what you need to ask, and be told what you need to know about the operation.
Meeting with the surgeon is important because it will allow you to discuss the surgery, tell them about your ailment, discuss your pain threshold, tell them about your medical history, and ask what the surgery will entail.
Meeting face to face with your potential orthopaedic surgeon is so important because it helps you to get a feel for them as a person, and to ask questions which you perhaps wouldn't ask over the phone or via an email.
Draw up a list of questions to ask in advance
Before you do arrange for your face-to-face meeting with your potential surgeon, you should take the time to prepare a bunch of important questions to ask them.
Writing the questions down in advance is important because it means that you won't forget to ask them, and you can get yourself better organized and find out what you need to know.
A few important questions to ask could include:
How long will the surgery last?

Will I be in any pain after?

How long will it take me to recover?

What is your success rate?

How many surgeries similar to mine have you performed?

Is there likely to be any complications?

What benefits will I notice after the surgery?
Always consider a second opinion
Finally, when it comes to finding an orthopaedic doctor near me, it is always worth getting a second opinion.
It doesn't matter how great the surgeon seems, and how amazing their success rate is, it never hurts to get a second opinion, just to be on the safe side if nothing else.
Ideally you'll want to speak to another orthopaedic doctor at a different clinic, inform them of your issues, ask them the necessary questions, and see if you receive any conflicting information that could potentially change your mind?
For example, one surgeon may be convinced that the only way to fix your knee issues would be to have a total knee replacement, whereas another may offer you the option of a rehabilitation program or a less invasive procedure.
Put simply, it never hurts to get more than one opinion, especially with matters as serious as surgery.