Performing pediatric cardiac surgery for patients from Haiti since 2010
Last updated date: 18-Jul-2021
General Health
Korea University Hospital
News
Korea University Anam Hospital
3 mins read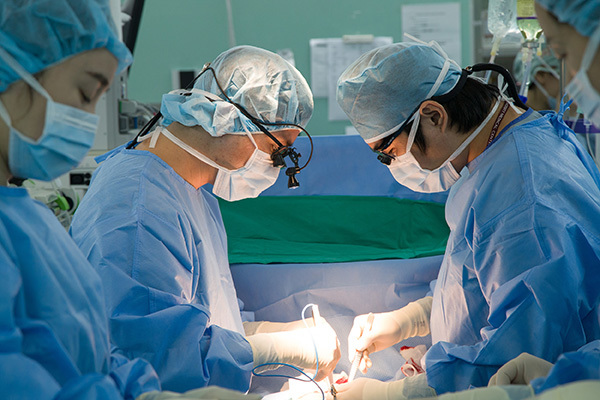 This year Korea University Ansan Hospital is again gifting Haitian children with heart disease a new life.
Korea University Ansan Hospital has continued to provide medical services to Haiti since the dispatch of an overseas medical volunteer team during the 2010 earthquake there. In particular, pediatric heart patients are regularly invited to Korea to access free surgery.
This year, six patients who ranged in age from 15 months to 21 years old were invited. Through the support of the celebrity association worship service group GIL Ministry, and funds raised by the Korea Heart Foundation and the Hankook Ilbo, upon reaching Korea on the morning of June 5 the children started treatment at Korea University Ansan Hospital.
Their heart surgeries started on the 7th of June. According to Korea University Ansan Hospital, all the patients are currently recovering from surgery after being discharged. Of the invitees, a 21-year-old woman who had undergone surgery at Korea University Ansan Hospital in 2012 was re-treated because it was determined in Haiti that additional surgery was needed.
Haitian patients who received free surgery gathered with the medical staff of Korea University Ansan Hospital in good health after their discharge.
The operating surgeon, Professor Jae Seung Shin of the Department of Thoracic & Cardiovascular Surgery said, "Heart surgery is not a highly difficult procedure in Korea and most can fully recover from it. However, it would have been difficult for them to consider treatment in their native country because it is so hard to obtain health services there.
I would like to thank the young people for dreaming of a healthy, normal life at the end of their long journey and for enduring the surgery with bravery. We will do our best to help provide a brighter future for the people of Haiti by continuing to offer medical support for pediatric heart patients."
Professor Gi Young Jang of the Department of Pediatrics said, "Every time I visit Haiti, I feel sorry for not being able to treat many children due to the various conditions I am operating under, but I do my best in the given environment.
Making free surgery available to pediatric cardiac patients from Haiti is not a one-time offer, but a regular overseas medical volunteer activity. I hope that the young people we treat will grow healthy and become ambassadors between our two countries."
Meanwhile, this year the city of Ansan organized a variety of events for the Haitian patients and their guardians. Players from the Ansan Greeners football club gave an autographed ball to the soccer-loving patients. In addition, the patients and guardians participated in the Ansan City Tour through which they could enjoy the sights of Ansan city such as Sihwanarae, Gubong Island Beach, and Nueseom Wind Power Plant.
Louis, 21, the oldest patient, said, "I had a second operation at Korea University Ansan Hospital and now I can live a healthy life. Besides getting treatment, I will go home with fond memories of the time I had there with my family."