Predictors Found to Successfully Wean and Remove ECMO
Last updated date: 06-Sep-2021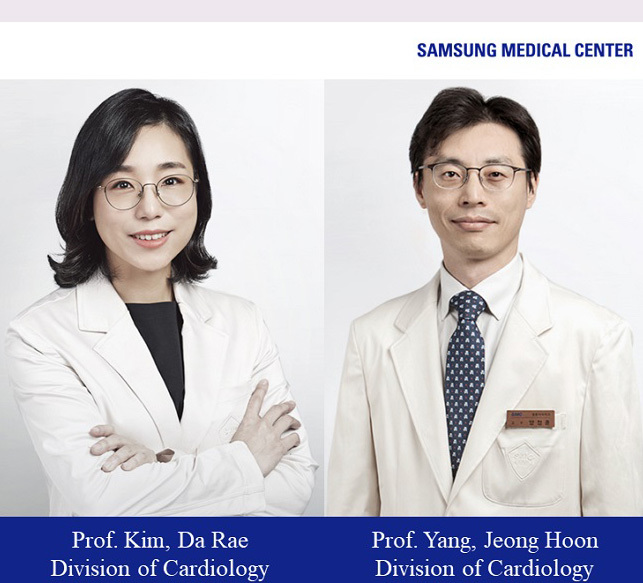 A research team from the Heart Vascular&Stroke Institute at Samsung Medical Center announced that they have identified the predictors of a successful extracorporeal membrane oxygenation (ECMO) removal through transthoracic echocardiography by tracking and analyzing 79 patients who were admitted to the intensive care unit due to cardiogenic shock and received ECMO treatment.
The probability of device-related complications may increase when patients maintain ECMO treatment for too long, making it important to consider removing the device early on when the heart's function fully recovers. The removal of ECMO before full recovery of cardiac function can exacerbate heart failure; therefore, it is crucial to determine the exact timing of ECMO removal.
The research team performed the transthoracic echocardiography 3 days (median range: 1 to 6 days) after ECMO initiation at a median ECMO flow of 3.2 l/min. The right ventricular–pulmonary circulation coupling index was used to evaluate the right ventricle (RV) function and its coupling to the pulmonary circulation (PC). The three RV-PC coupling indexes (S'/RVSP, TAPSE/RVSP, RV FWLS/RVSP) exhibited satisfactory performances in predicting the successful removal of ECMO considering that it was a simple method without the risk of decreasing flow rate.
This study was significant in that it suggests that successful weaning and removal of ECMO can be predicted using transthoracic echocardiography in a stable condition without a decrease in ECMO flow rate.
Furthermore, this study was published in the Journal of the American College of Cardiology: Cardiovascular Imaging (IF-12.74).