Ptosis and sleepy eyes can be corrected through Non-incisional ptosis correction without scars
Last updated date: 18-Jul-2021
Wonjin Beauty Medical Center
Wonjin Beauty Medical Center
2 mins read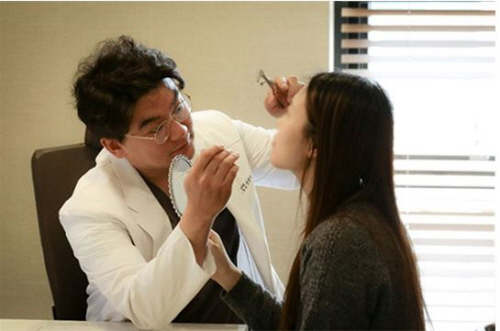 The most familiar and common type of plastic surgery is eye surgeries. Eyes are a decisive factor in our impression. Double eyelid surgery is the first thing we consider when we decide to have an eye surgery. It is a procedure that makes are eyes bigger and more dimensional by creating double eyelids on monolid eyes.
However, if your eyes still look sleepy even if you had double eyelid surgery, ptosis correction may be necessary. If the ptosis isn't properly fixed, it could lead to forehead wrinkles as one can use the forehead muscle to open their eyes and also asymmetry in the eyes.
Such ptosis can be improved through Glam Eye (Non-incisional ptosis correction) surgery. As a non-incisional procedure, it corrects weak levator muscles of the eyes, which makes the upper eyelids to cover the pupils and make the eyes look sleepy. The eyes get bigger and brighter as the upper lids that were covering the pupils are revised.
It has little scarring and swellings since it's non-incisional and therefore, is recommended to those who were reluctant to incisional surgeries. But before proceeding with the surgery, it is important to define the structure and shape of one's eyes and diagnose on the right surgical method through a detailed consultation with the doctor in order to prevent side effects.
In addition, we have to check if the hospital has systematic 1:1 personalized system, latest medical devices, safety measures and proper post-surgery care before choosing where to have the surgery done.