What Are my Breast Augmentation Options?
Last updated date: 09-Nov-2021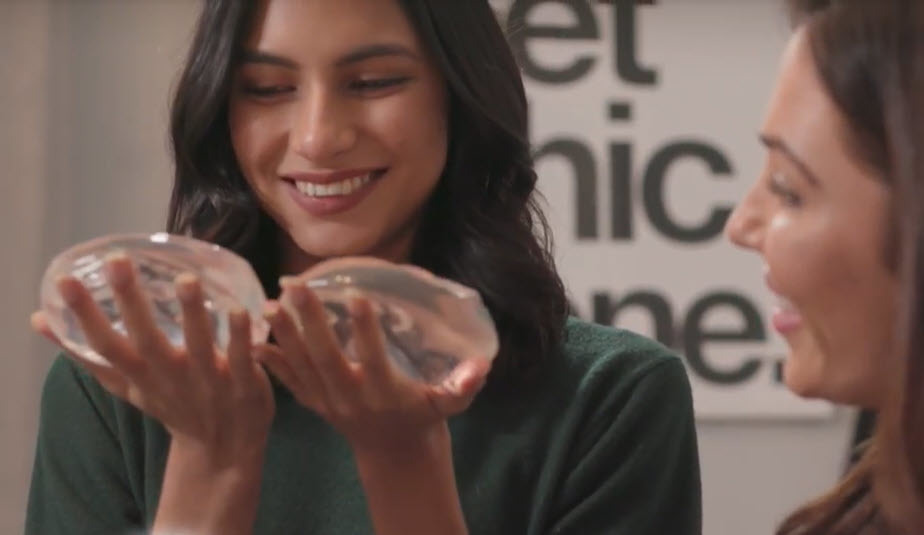 The breasts are very important characteristics of any woman's physique. Age, pregnancy (breastfeeding), genetics and more can transform perky, youthful breasts into saggy, unattractive lumps that no woman wants. Thankfully, through breast augmentation, you can successfully counteract what nature shorted you on or what various life events have taken away and in turn create a youthful, perky, attractive appearance. Read on to learn more about your options when it comes to breast augmentation:
What is Breast Augmentation?
A breast augmentation, also known as an augmentation mammaplasty, is often referred to as simply a "boob job". It is a cosmetic surgery that alters the look of your breasts. It can include breast implants or transfer of fat, designed to enhance your breasts and create a more attractive silhouette.
What Are The Types of Breast Implants Available?
One of the most common ways to augment the breasts is through the use of implants. Below is a breakdown of the most common types:
Structured Saline Breast Implants: These implants contain an inner structure and are filled with sterile salt water. The structure creates a more natural feel, closer to a natural breast.
Saline Breast Implants: This type of implant is filled with sterile salt water. It is FDA approved for use in women over 18 years of age. If the implant leaks, a collapse of the implant will occur, then the saline will be absorbed into the body.
Silicone Breast Implants: These implants are constructed with silicone gel. The gel is designed to feel like natural breast tissue. If this type of implant leaks, it will not collapse. If you choose this type of implant, you will likely make repeat visits to your plastic surgeon to ensure your implant is in good condition using either an MRI or ultrasound. The FDA approved the use of silicone breast implants for women aged 22 and older.
Gummy Bear Breast Implants: If you want to create more projection at the bottom of the breast, tapering to the top, you might like gummy bear implants. If the implant shifts, you might be left with an odd-looking breast, though, which will need to be fixed via an additional procedure. Because the specific placement of a gummy bear breast implant is so important, plastic surgeons often have to make a larger incision.
Smooth Breast Implants: This type of implant is the softest feeling option. It can move within the breast implant pocket, creating natural movement. The downside of smooth breast implants can include visible or palpable rippling underneath the skin.
Round Breast Implants: Round implants appear fuller than form-stable options. You can achieve more projection and are given more profile options with this type of breast implant. Also, because round breast implants are uniform, there is little worry about them rotating within the breast implant pocket.
Textured Breast Implants: This type of breast implant is designed to utilize scar tissue, sticking to the implant, making the implant less likely to move position within the breast.
A Breakdown of Types of Breast Implants: The Two Basic Options
While there are the categories of implants listed above, the two main options for breast implants remain either a silicone gel or saline (sterile salt-water) option. Each has their own advantages and disadvantages and offer textured and smooth shell options. Therefore, it is usually your preference as a patient, along with that of your plastic surgeons as to what type of breast implant will work best for you. It also depends on the size and shape you are wanting to create.
Are There Any Restrictions on Breast Augmentations?
The FDA requires any woman who gets a breast augmentation to be at least 18 years of age if getting saline implants. If you want saline implants, you will have to be at least 22 years of age.
How Long Does a Breast Augmentation Procedure Take?
After you meet with a plastic surgeon and choose the type of implant that works for you, your procedure will be scheduled. When you come in for your actual surgery, you will be given general anesthesia. Once you are asleep, the procedure itself will only take up to two hours, sometimes, only taking one. Your surgeon will make an incision either around your nipples, under your arms and/or under your breasts. What type of incision is required is determined by the type of implant you are getting, their size, and your own body shape.
What Does Recovery Look Like For a Breast Augmentation?
After surgery, your doctor will cover the affected area with gauze. Sometimes, drainage tubes are necessary to ensure the excess fluid doesn't build in the area. You might have to wear a surgical bra for a few days during the healing process. You should expect to take it relatively easy for a few days post-surgery. Doctors often advise patients to wait at least six weeks before lifting anything heavy after breast augmentation surgery. Swelling in the area is normal as well as scarring (minimal.) However, over time, both the swelling and the scars will fade.
Alternatives to Augmentation
While breast implants are the most common way to change the appearance of your breasts, there is another option. Instead of using implants, this procedure uses your own fat cells to enhance your breast tissue. It is a process called fat grafting. It is completed using multiple injection procedures and is an alternative to traditional breast implants.
Your Next Step
If your breasts are currently not the asset you want them to be, now's the time to call us at JW Plastic Surgery for a breast augmentation consultation. Let us help you determine what type of procedure will work best to get you the results you are after.