What are symptoms of burnout syndrome?
Last updated date: 03-Jun-2022
Burnout syndrome is not a personal problem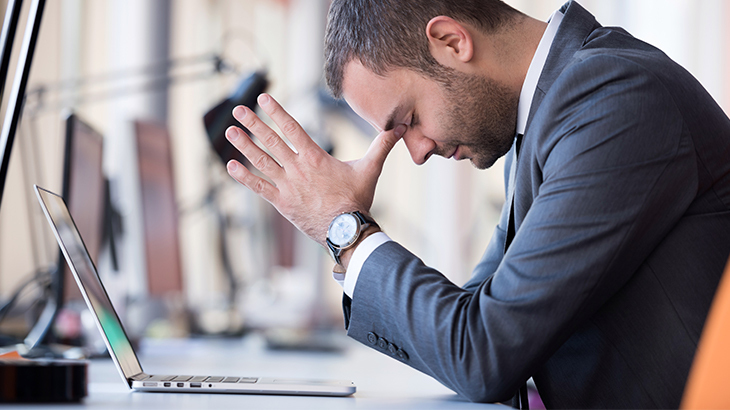 Recently, burnout syndrome is ever increasingly getting prevalent and it is among the most critical problems of the new age also for the countries with high welfare level such as ours. The most prominent reason of burnout syndrome is negative conditions in professional life. Recommendations and warnings about burnout syndrome…
People with burnout syndrome drag their feet while going to work, be reluctant regarding doing their job and feel dispirited even darksome. There are many reasons for burnout. However, we may speculate that the answer is hidden in dynamics of the professional life. Because all aspects of the professional life can lead to burnout such as your working environment, co-workers, the sector and reflections of political system on the professional life. While burnout syndrome is comprehended as a personal problem, it is actually a problem with personal, social and systemic backgrounds and reflections. Therefore, it has adverse effects on both the person, the work flow where s/he works and the operational system. The most critical systemic problem is the loss of qualified work force. Because those who experience the burnout are mostly the good employees.
Self-esteem decreases while intolerance and temper boost
Burnout is also felt mentally and emotionally along with its physical consequences. Intolerance to criticism, loss of hope, disappointment, quick temper, desperation, fatigue, back and leg pain, abdominal distension, palpitation, frequent inability of making decisions, getting bored quickly, attention problems, forgetfulness, indecision at frequent intervals and even loss of self-respect and self esteem are examples of problems experienced by the people who are suffering from burnout syndrome.
Physical symptoms of burnout syndrome
Physical fatigue, low energy
Waking up tired
Difficulty waking up and/or falling sleeping
Getting sick frequently
Constipation at frequent intervals
Body pains which generally persist (especially in back and legs)
Shortness of breath
Aggravation of palpitation
Digestive problems (especially abdominal distension)
Mental symptoms of burnout syndrome
Difficulty in making decisions, indecision at frequent intervals
Delays
Uncertainty
Getting bored quickly from activities which were previously satisfying.
Concentration problems
Attention deficits
Memory impairment
Thoughtfulness
Emotional symptoms of burnout syndrome
Desperation
Quick temper, anger
Dispiritedness
Disappointment, depression
Low self-respect and self-esteem
Feeling insignificant
Inability to tolerate criticism
Alienation
Loss of hope
Incidence of burnout syndrome is higher in perfectionists
Those who suffer from burnout syndrome start working non-productively, may arrive late and make mistakes more frequently, but they also work with a sullen face, albeit unintentionally, and they use sick leaves very commonly and thus, tensions become inevitable in the workplace. Burnout syndrome cannot be evaluated apart from characteristics of personality. Those who are the best candidates for burnout syndrome are especially qualified employees who are idealist, eager to undertake responsibilities and cannot refuse any request, perfectionist, sensitive and self-sacrificing.
They can feel happy outside the work
Burnout syndrome is largely related to work and work stress; sufferers may feel happy in their daily lives, but dispirited while working. The negative emotions arising out of the depression affect the entire life. However, they may trigger each other. While burnout syndrome is very likely in people with depression, persistence and aggravation of the burnout and other adverse events can overlap and lead to depression.
If you are experiencing burnout syndrome…
Those who experience burnout should avoid nonchalance, recognize their existing condition and achieve keeping the work at workplace. Both physical and mental relaxation helps people cope with this syndrome and work related stress. Measures should be taken before the syndrome begins; it is important for the individual to be objective about the institution where s/he works and to recognize the minor symptoms. Analyzing the long-term consequences of momentarily bothering situations may not always be easy. For example; if your values conflict with those of the institution and/or you believe that it is not possible for you to adapt to the corporate values, do not wait for the onset of the burnout syndrome.
There are major roles to be played by institutions
There are many actions the institutions can take to prevent burnout syndrome. Burnout should be recognized as a problem from both legal and occupational perspectives. Potential measures can be identified, if this syndrome is recognized and each employee may be candidate of this condition. Many factors facilitate coping with the problem: creating humane and secure working conditions; ensuring that the audits are not showpieces; and open communication with and valuing the employees.