What is Anemia fatigue?
Last updated date: 18-Jul-2022
Apollo Hospitals, Ahmedabad
14 mins read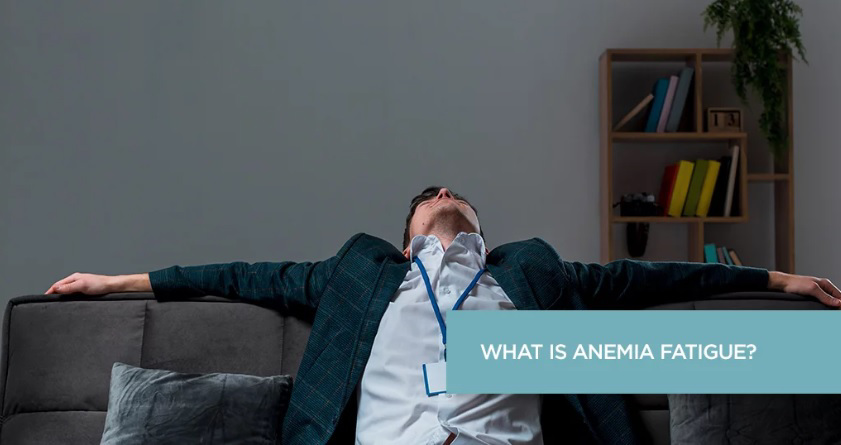 Overview
Anemia is a health concern in which the body experiences weakness and tiredness. It is due to the lack of adequate red healthy blood cells in the body. Anemia is defined as hemoglobin levels that are less than two standard deviations below the mean for the patient's age and gender. Iron is required for the formation of the hemoglobin molecule. Iron deficiency is the most prevalent cause of anemia worldwide, resulting in microcytic and hypochromic red cells on the peripheral smear.
There are numerous causes of Anemia and its various types. It can be long term or short term and the problem can range from mild to severe. Some people even become anemic due to the onset of any significant ailment.
Pathophysiology
Iron is required for hemoglobin synthesis. Iron levels may be depleted as a result of blood loss, decreased intake, impaired absorption, or increased demand. Occult gastrointestinal bleeding can cause iron deficiency anemia. Adults over the age of 50 who have iron deficiency anemia and gastrointestinal bleeding should be checked for cancer. However, in one-third of individuals evaluated, gastrointestinal diagnostic assessment fails to identify a reason. On a peripheral blood smear, iron deficiency results in microcytic hypochromic anemia. The American Academy of Pediatrics recommends iron supplementation since it is the most prevalent single nutrient deficit. When to start supplementing and how much to take depends on the child's age and nutrition.
Types of anemia
The causes of anemia are various. The primary reason is low red blood cells in the body. Some of the reasons for the low count of red blood cells are:
The situation when the body generates low red blood cells.

The case of excessive bleeding leads to the loss of red blood cells more rapidly than their regeneration.

The condition in which your body destroys red blood cells.
There are several types of Anemia that affects people. They are given below:
Vitamin deficiency anemia
Iron deficiency anemia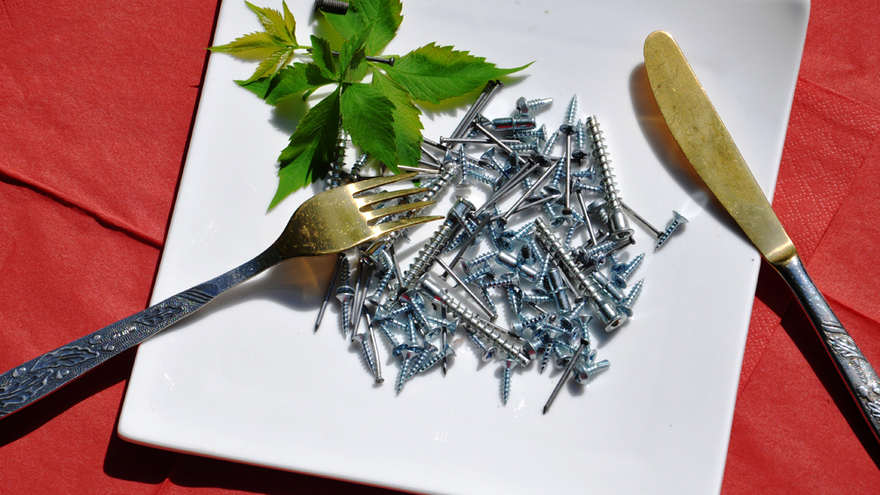 The most common cause of anemia worldwide is iron deficiency anemia, which results in microcytic and hypochromic red cells on the peripheral smear. On exercise, the patient frequently complains of nonspecific symptoms such as weariness and dyspnea. Patients with iron deficiency anemia have a lengthier hospital stay as well as a higher number of adverse events.
The etiology of iron deficiency anemia differs according to age, gender, and socioeconomic situation. Inadequate iron intake, poor absorption, or blood loss can all lead to iron insufficiency. Iron deficiency anemia is most commonly caused by blood loss, particularly in elderly people. Low food intake, increased systemic iron needs, such as during pregnancy, and impaired iron absorption, such as in celiac disease, can all cause it.
Breastfeeding protects against iron deficit in neonates owing to the increased bioavailability of iron in breast milk compared to cow's milk; iron deficiency anemia is the most frequent kind of anemia in young children fed cow's milk. A parasite infection is also a major cause of iron deficiency anemia in impoverished nations. Green vegetables, red meat, and iron-fortified milk formulae are all good sources of iron.
The majority of individuals are asymptomatic and are diagnosed by a blood test. The most critical clinical indicator is pallor, however it is typically not noticeable until hemoglobin drops to 7 g/dL to 8 g/dL. A detailed medical history may indicate weariness, diminished job capacity, shortness of breath, or increasing congestive heart failure. Cognitive impairment and developmental delays in children are possible. Patients should be asked about their nutrition as well as any bleeding from menorrhagia or gastrointestinal causes. Pale skin and conjunctiva, resting tachycardia, congestive heart failure, and guaiac-positive stool may be discovered during the physical exam.
Iron deficiency Anemia Diagnosis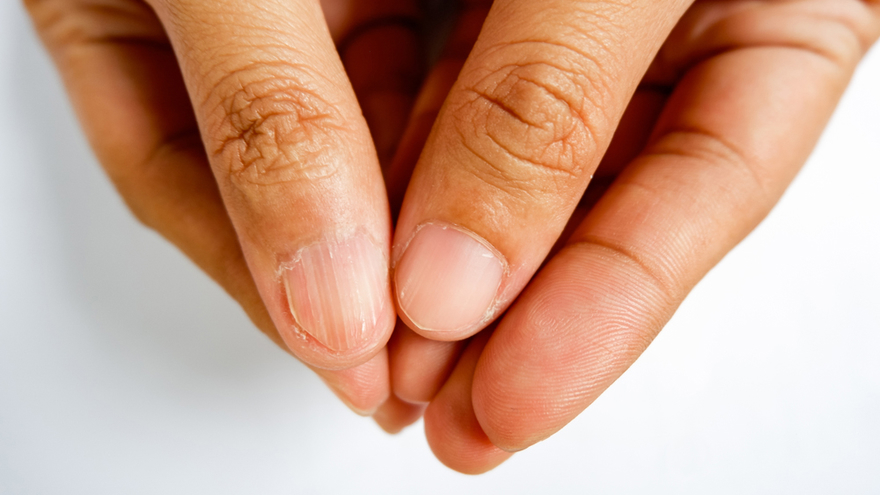 Anemia will be discovered by laboratory testing. In iron deficiency, hemoglobin indices will show low mean corpuscular hemoglobin and mean corpuscular hemoglobin volume. Microcytosis, hypochromia, and anisocytosis are revealed by hematoscopy, as evidenced by a red cell distribution width that is greater than the reference range. Ferritin, iron, and transferrin saturation levels in the blood will be reduced. Serum ferritin is a measure of the total iron reserves in the body.
The overall capacity for iron binding will be enhanced. A stool examination for occult blood may uncover a source of bleeding in the gastrointestinal tract. A simple Mentzer index, or mean corpuscular hemoglobin/RBC index, can assist distinguish between the two causes of microcytic/hypochromic anemia. Iron deficiency and thalassemia minor are the two reasons. A score of 15 or above indicates iron deficiency, whereas a score of 11 or below indicates thalassemia mild.
Hemoglobin electrophoresis is the definitive test for ruling out thalassemia minor. Other tests, such as an iron profile, are required for severe anemia or anemia that does not respond to iron treatment. Low ferritin levels are a reliable indicator of iron insufficiency. A ferritin level that is within the reference range or increased, on the other hand, is ineffective in individuals with inflammatory disorders such as cancer, infection, and collagen disease. This is due to the fact that it is an acute-phase reactant.
Because it is unaffected by inflammation, a bone marrow aspiration or biopsy followed by iron staining is the gold standard for determining iron deficiency. However, the expense and invasiveness of this test make it less viable; as a result, it is rarely conducted.
Thalassemia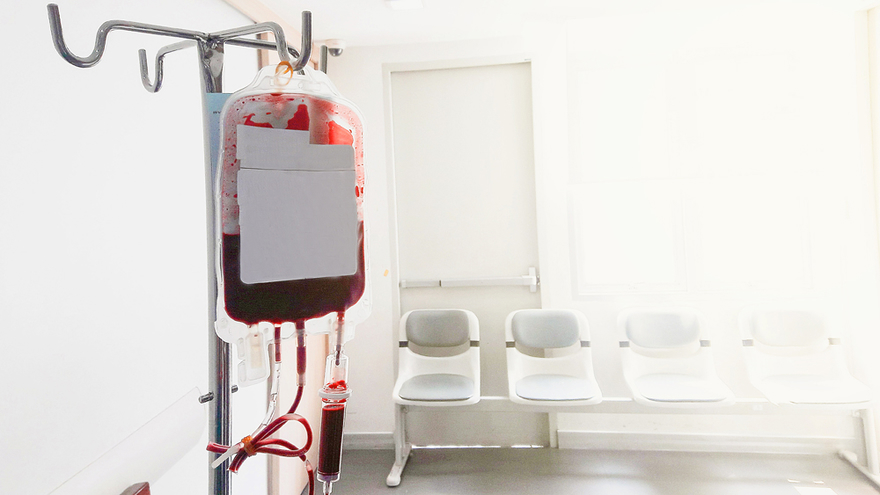 Thalassemias are a diverse set of hereditary illnesses caused by a reduction in the production of hemoglobin's alpha or beta chains (Hb). Hemoglobin is the component of red blood cells that transports oxygen. It is made up of two proteins, an alpha and a beta. If the body does not produce enough of one or both of these proteins, red blood cells may not form correctly and cannot carry enough oxygen, resulting in anemia that begins in childhood and lasts throughout life. Thalassemia is a hereditary condition, which means that at least one of the parents must be a carrier. It is caused by a genetic mutation or the loss of critical gene sequences.
Alpha thalassemia

is caused by the loss of the alpha-globin gene, which leads in diminished or nonexistent synthesis of alpha-globin chains. The alpha globin gene has four alleles, and illness severity varies based on the number of allele deletions. The most severe type is four allele deletion, in which no alpha globins are formed and the extra gamma chains (existing throughout the prenatal stage) form tetramers. It is toxic to the fetus and causes hydrops fetalis. The mildest variant is one allele loss, which is typically clinically quiet.

Point mutations in the beta-globin gene

cause beta thalassemia

. The zygosity of the beta-gene mutation divides it into three groups. Beta-thalassemia minor is caused by a heterozygous mutation (beta-plus thalassemia), in which beta chains are underproduced. It is typically asymptomatic and mild. A homozygous mutation (beta-zero thalassemia) of the beta-globin gene results in the complete lack of beta chains in beta thalassemia major. Clinical symptoms include jaundice, growth retardation, hepatosplenomegaly, endocrine problems, and severe anemia that necessitates life-long blood transfusions. The condition in between these two forms is known as beta-thalassemia intermedia, and it is characterized by mild to moderate clinical symptoms.

One mutated gene:

Mild signs and symptoms. The condition is called thalassemia minor.

Two mutated genes:

The signs and symptoms will range from mild to severe. This is known as thalassemia major, often known as Cooley anemia. Babies born with two defective beta hemoglobin genes are normally healthy at birth, but illness develops around 6 months of age when fetal hemoglobin (Hb-gamma) disappears and is replaced by adult Hb.
Clinical manifestations of Thalassemia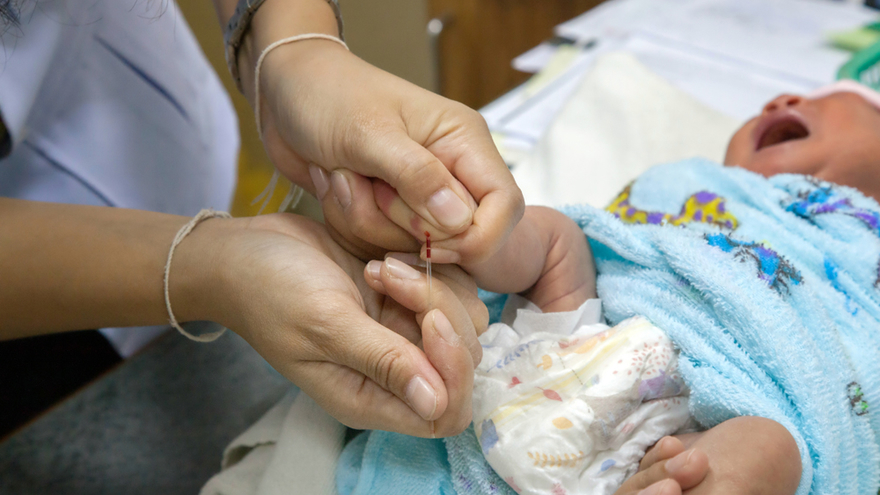 The appearance of thalassemia varies greatly depending on the kind and severity. A thorough history and physical examination might reveal various indicators that are not always evident to the patient. The following findings are worth noting:
Pallor owing to anemia and jaundice due to hyperbilirubinemia caused by intravascular hemolysis can cause pallor and jaundice on the skin. As the initial presenting symptom, patients frequently describe weariness owing to anemia. Ulcerations might be discovered during an examination of the extremities. Bronze skin can occur from chronic iron deposition caused by many transfusions.
Extramedullary hematopoiesis causes malformed facial and other skeletal bones, as well as the chipmunk face look.
Chronic transfusion-induced iron accumulation in cardiac myocytes can disturb heart rhythm, resulting in a variety of arrhythmias. Overt cardiac failure can occur as a result of persistent anemia.
Chronic hyperbilirubinemia can cause bilirubin gall stones to form, resulting in the classic colicky discomfort of cholelithiasis. Chronic iron deposition, as well as extramedullary hematopoiesis in these organs, can cause hepatosplenomegaly. Chronic hemolysis caused by poorly controlled hematopoiesis results in splenic infarcts or autophagy.
Hepatic involvement is widespread in thalassemias, owing to the recurrent requirement for transfusions. Chronic iron deposition or transfusion-related viral hepatitis can cause chronic liver failure or cirrhosis.
Anemia can slow a child's development rate, and thalassemia can cause puberty to be delayed. Particular attention should be paid to the child's age-appropriate growth and development.
Iron excess can cause iron deposition in numerous organ systems of the body, resulting in impaired system function. Iron deposition in the pancreas can result in diabetes mellitus; iron deposition in the thyroid or parathyroid glands can result in hypothyroidism and hypoparathyroidism, respectively. Chronic arthropathies result from deposits in joints. Iron preferentially accumulates in the substantia nigra of the brain, manifesting as early-onset Parkinson's disease and other physiatry issues. These symptoms belong to the large realm of hemochromatosis.
Thalassemia Diagnosis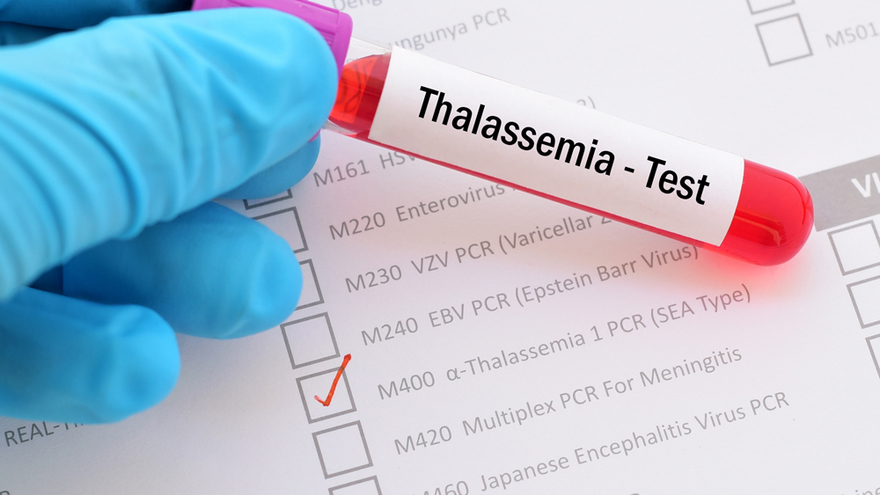 Several laboratory tests have been developed to screen and diagnose thalassemia:
Complete blood count (CBC):
A CBC is frequently the first test performed in a suspected case of thalassemia. After ruling out iron deficiency as the cause of anemia, a CBC revealing low hemoglobin and low MCV is the first evidence of thalassemia. The Mentzer index (mean corpuscular volume divided by red cell count) may be calculated. A Mentzer index less than 13 indicates that the patient has thalassemia, whereas a Mentzer index more than 13 indicates that the patient has anemia due to iron deficiency.
Peripheral blood smear:
A blood smear (also known as a peripheral smear or a manual differential) is performed next to evaluate further red cell qualities. Thalassemia can be identified on a peripheral blood smear by the following findings:
Microcytic cells (low MCV)

Hypochromic cells

Variation in size and shape (anisocytosis and poikilocytosis)

Increased percentage of reticulocytes

Target cells

Heinz bodies
Iron studies

(serum iron, ferritin, unsaturated iron-binding capacity (UIBC), total iron-binding capacity (TIBC), and transferrin percent saturation) are also performed to rule out iron deficiency anemia as a reason.
To differentiate an uncertain beta-thalassemia minor diagnosis from iron shortage or lead poisoning, erythrocyte porphyrin levels can be measured. Individuals suffering from beta-thalassemia will have normal porphyrin levels, but those suffering from the latter disorders will have high porphyrin levels.
Hemoglobin Electrophoresis:
The kind and relative levels of hemoglobin present in red blood cells are assessed in hemoglobinopathy (Hb) assessment. Hemoglobin A (HbA), which is made up of both alpha and beta-globin chains, is the kind of hemoglobin that accounts for 95 to 98 percent of hemoglobin in humans. In adults, hemoglobin A2 (HbA2) accounts for 2% to 3% of hemoglobin, while hemoglobin F accounts for less than 2% of hemoglobin.
The equilibrium of beta and alpha hemoglobin chain production is disrupted by beta thalassemia. Patients with beta-thalassemia have higher percentages of HbF and HbA2 and no or extremely low HbA. Beta-thalassemia minor is characterized by a moderate increase in HbA2 and a mild reduction in HbA. HbH is a less frequent type of hemoglobin seen in some instances of alpha thalassemia. HbS is the hemoglobin found in sickle cell disease patients.
Hemoglobinopathy (Hb) testing is used for prenatal screening when parents are at high risk for hemoglobin abnormalities, as well as for state-mandated newborn hemoglobin testing.
DNA analysis:
These tests are used to assist confirm mutations in the genes that produce alpha and beta globin. Although DNA testing is not standard, it can be used to assist diagnose thalassemia and identify carrier status if necessary.
Because having relatives with thalassemia mutations enhances a person's chances of carrying the same mutant gene, family investigations may be required to determine carrier status and the sorts of mutations present in other family members.
Amniotic fluid genetic testing:
It is important in the rare case where a fetus is at elevated risk for thalassemia. This is especially crucial if both parents have a mutation since it raises the likelihood that their kid would inherit a combination of faulty genes, resulting in a more severe type of thalassemia. In high-risk families, prenatal diagnosis with chorionic villi sample at 8 to 10 weeks or amniocentesis at 14 to 20 weeks' gestation can be performed.
Multisystem evaluation
:
Because of their frequent participation in illness development, all associated systems should be evaluated on a regular basis. Depending on the clinical suspicion and case description, biliary tract and gall bladder imaging, abdominal ultrasonography, cardiac MRI, and serum hormone measures are just a few examples of tests that can be performed or repeated.
Other causes of anemia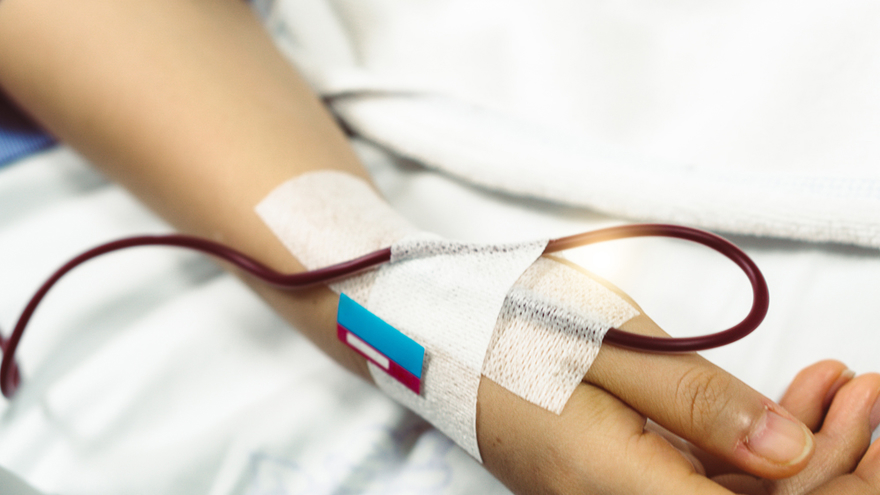 Anemia due to blood loss

include heavy bleeding during menstruation, ulcer, cancer, or frequent use of strong painkillers like aspirin which lead to inflammation of the stomach lining resulting in blood loss.

Vitamin deficiency anemia-

Your body requires an adequate amount of Vitamin B-12 in the diet for producing red blood cells. Its deficiency leads to low production of RBCs. The body of some people does not absorb vitamin B-12, which creates its deficit.

In chronic diseases

like cancer,

HIV/AIDS

,

Rheumatoid arthritis

,

kidney disease

,

Crohn's disease

, and others that cause inflammation, anemia can occur. They may hinder in red blood cell production.

Anemia associated with bone marrow disease-

If you are suffering from leukemia and myelofibrosis, then it impacts the blood production ability in the bone marrow. It causes Anemia of mild to a life-threatening stage. Aplastic anemia is a dangerous and rare form of Anemia as in this condition, your bone marrow does not produce enough red blood cells. Some primary causes are infections, certain medicines, autoimmune diseases, and toxic chemical exposure.
For more information : See blood cancers
What are the Symptoms of Anemia?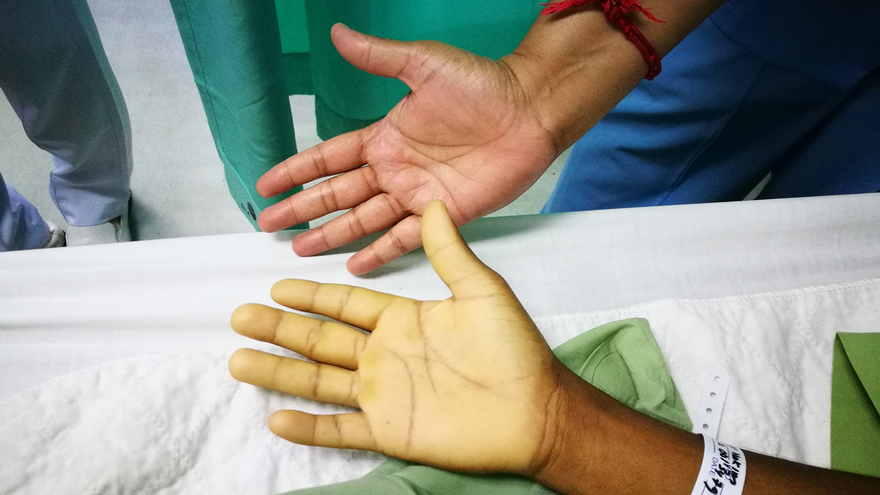 There are different signs and symptoms based on the types of Anemia. The symptom of mild Anemia is almost untraceable, but the symptoms become prominent when the anemia becomes worse. Some common symptoms are:
Fatigue

Weakness

Pale or yellowish skin

Irregular heartbeats

Shortness of breath

Dizziness or lightheadedness

Chest pain

Cold hands and feet

Headaches
How is Anemia Diagnosed?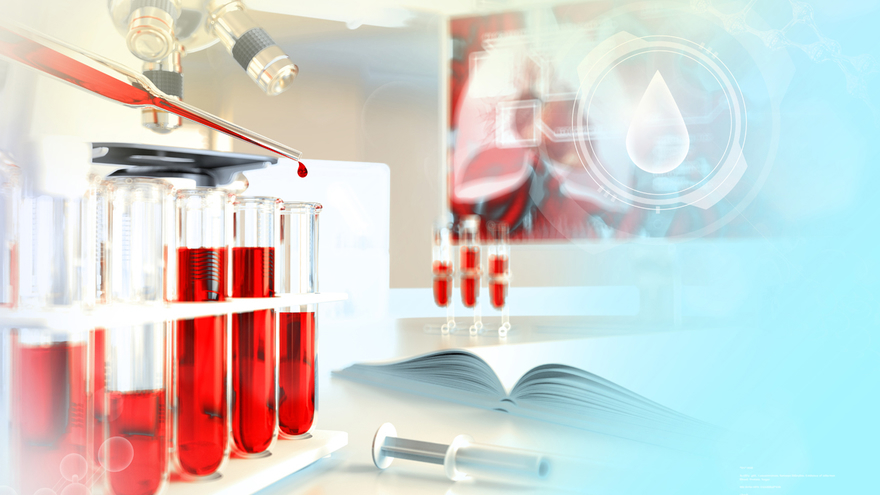 For the diagnosis of numerous types of Anemia, your doctor may examine your family history, do a physical examination, and advise the following tests:
Complete blood count (CBC)- Your blood sample is taken to examine the level of red blood cells , packed cell volume [hematocrit] and hemoglobin in your blood. The average hematocrit value for the men is between 40% and 52% and for the women is 35% and 47%.

A test to verify the size and shape of your red blood cells- These tests include checking for unusual size, shape, and color of blood cells.
What is the Treatment for Anemia?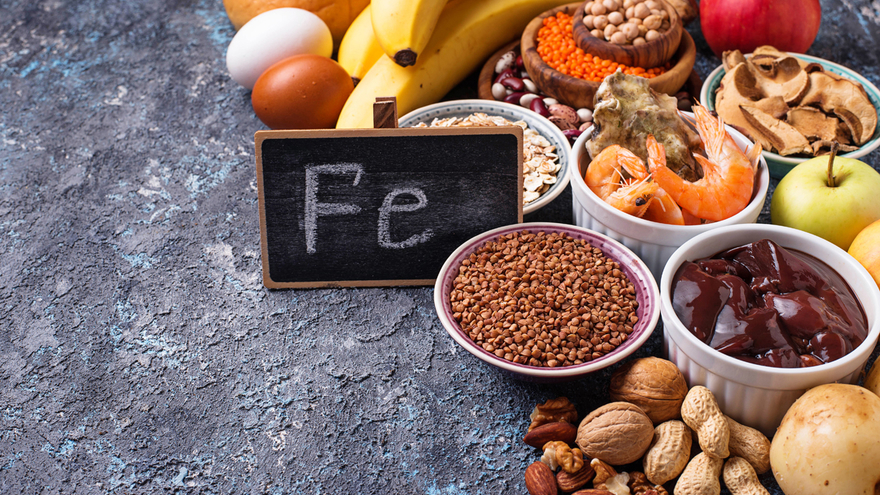 There are various treatments available for Anemia, depending on the cause. Some are given below:
Iron deficiency anemia - This involves taking iron and Vit c supplements and changes in your diet to raise iron levels .
In the case of loss of blood, other than from menstruation, then it is crucial to stop the bleeding by locating the source of blood loss. The process may require surgery.
Vitamin deficiency anemia - The treatment for this Anemia is simple. You need to consume food rich in Vit B12 and folic acid or have supplements . In the case of problems in the digestive system in absorbing vitamin B-12 from the food, you may take vitamin B-12 shots.
Anemia of chronic disease - The Anemia does not have any specific treatment . Doctors try to treat the underlying disease. If the condition becomes severe, blood transfusion or injections of a synthetic hormone produced by kidneys (erythropoietin) is used to increase red blood cell production and assist in removing fatigue.
Aplastic Anemia - The cure for this Anemia involves the process of blood transfusions to produce an adequate amount of red blood cells. There are also chances of a bone marrow transplant if your bone marrow is unable to produce healthy red blood cells.
Anemia linked with bone marrow disease -There are numerous ways of treating this kind of Anemia like medication, chemotherapy, or bone marrow transplantation.
Hemolytic Anemia - For the treatment of hemolytic Anemia, you need to avoid suspect medications, treatment of the infections that may cause it and evaluate any medications you may be taking , that may affect your immune system..
Sickle cell anemia -The treatment for sickle cell anemia includes oxygen, pain relievers, and oral as well as intravenous fluids. It reduces pain and prevents further complications. Doctors recommend blood transfusions, folic acid supplements, and antibiotics for better results. A cancer treating drug named hydroxyurea is also in use for the treatment of sickle cell anemia
When to See a Doctor?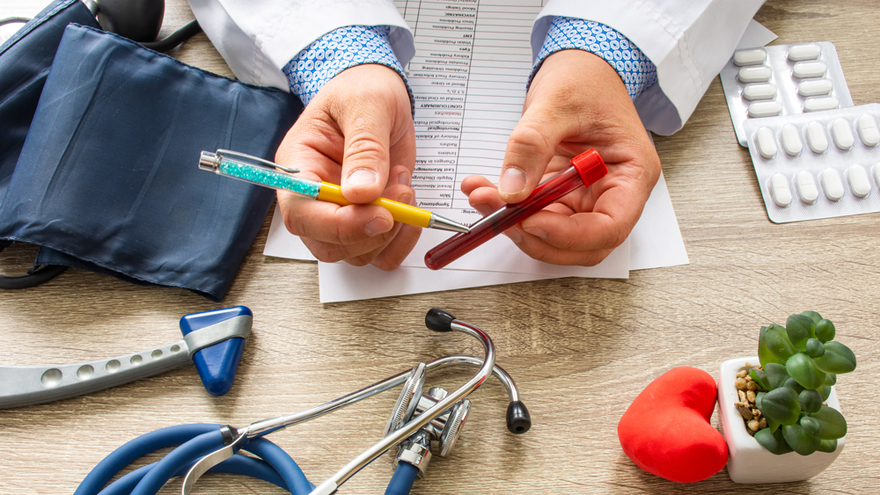 If you are getting tired quickly or have fatigue without any exertion, these might be symptoms of Anemia. Also, if your blood test displays low hemoglobin; it is advisable to see a doctor.
Conclusion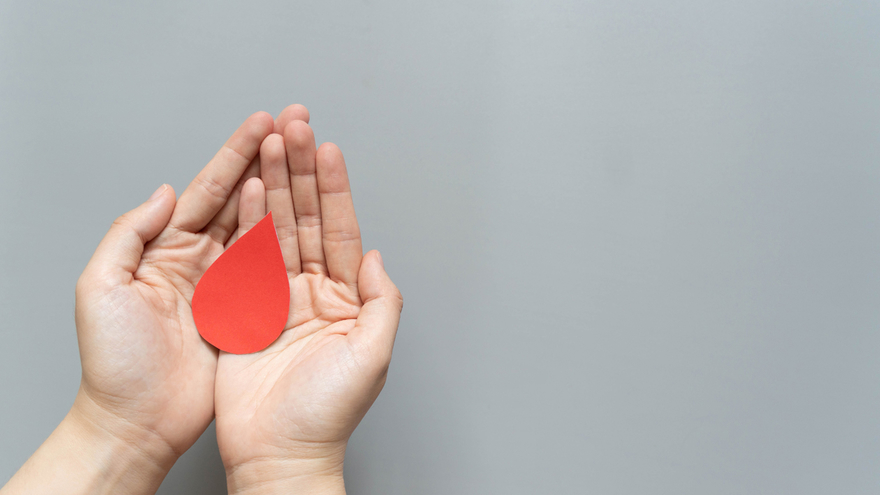 Anemia is a prevalent health issue in people, and proper treatment can cure it. The treatment for this health condition includes the use of supplements, or even undergoing specific medical procedures as per the severity of the health condition of the patient. People can also prevent the occurrence of certain types of Anemia by eating a balanced and nutritious diet.