World's First Radiofrequency Ablation Guideline for Adrenal Tumor
Last updated date: 06-Sep-2021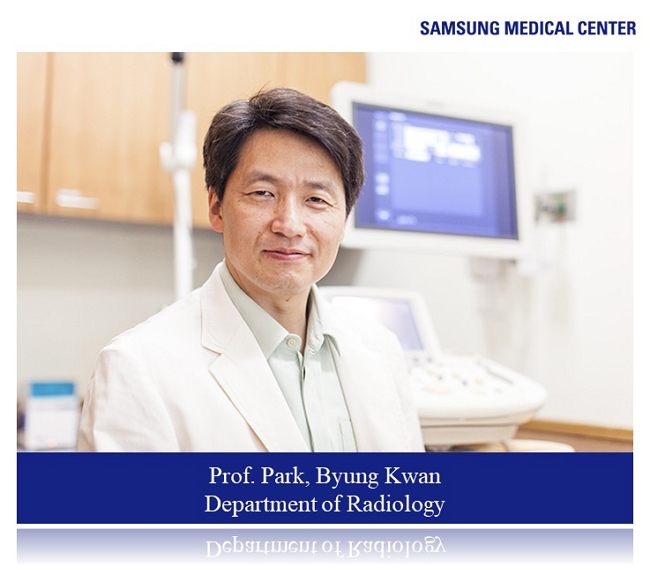 The adrenal glands are responsible for secreting and regulating various hormones. Among the different types of diseases that occur in this area, adrenal tumors are commonly diagnosed. Although most adrenal tumors do not have any specific symptoms, elevated blood pressure, diabetes, and gynecomastia may occur occasionally.
When a tumor in the adrenal gland secretes hormones, it is generally classified as a functioning tumor and is surgically removed. Recently, the method of treating adrenal tumors has changed to a minimally invasive treatment, which is more common than surgery. Unlike other organs that are actively treated with radio-frequency ablation (RFA), similar to an ablation of the liver or kidney, there are no standardized guidelines for adrenal ablations yet.
Professor Park, Byung Kwan from the Department of Radiology at SMC announced that as a research director, he and his team of researchers from Japan, Taiwan and Singapore had established the world's first guideline for image-guided radio-frequency ablation treatment for adrenal diseases.
The research experts developed a standardized guideline for preparation prior to radio-frequency ablation, ablation procedure, and post-ablation management. Upon reviewing many relevant studies, including clinical trials and papers published in the academic community, each guideline was made by reaching an agreement via consensus when developing key questions and grading recommendation levels.
Furthermore, since the long-term treatment outcome in comparison to surgery is not yet clear, its evaluation is left for future research. Nevertheless, the treatment success rate itself was very high at 92-96%, and the fact that there were no side effects from the procedure was an advantage.
This study was published in the international journal, Korean Endocrine Society.