Did you know there is a wide variety of hospitals around the world?
Some have thousands of patient rooms, some are well known for their cancer treatment, while some are in tourist destinations.
Medical Video Consultation
Get an online consultation from the world-class experts without leaving your home.
• free online consultation about the deals details
• doctor's online consultation according with specified fee
Germany
Healthcare in Germany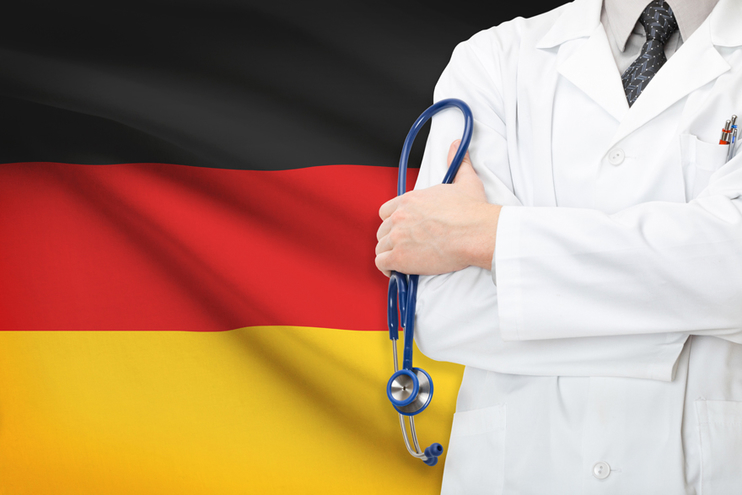 Overview
Germany has somewhat different kinds of rules and regulations regarding the provision of medical care to national and international patients. However, with some careful planning and well-guided expectations, you can turn it into a positive and effective experience for yourself. Many patients explain they feel better about the quality of the medical care they received in Germany than they would receive in their home country, and that also involves saving a lot of money.
The German healthcare system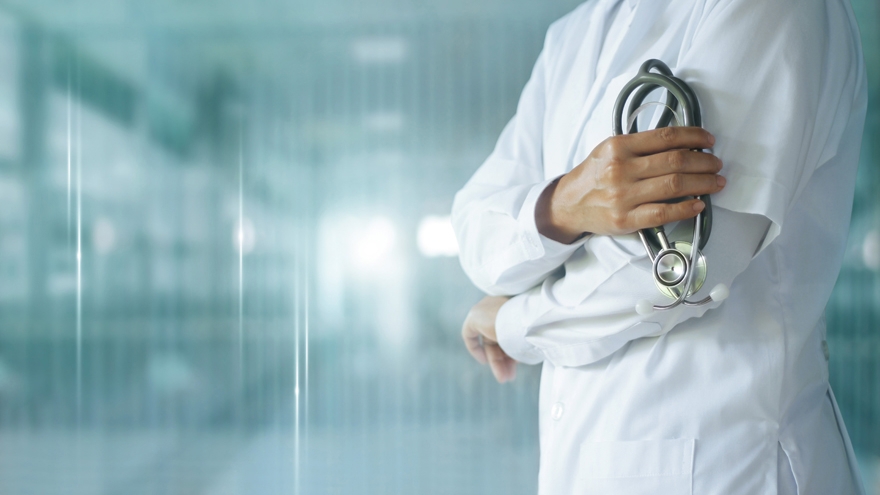 German healthcare is a hybrid public-private system that goes back to the 1880s, making it Europe's oldest. Today, its physicians, experts, and facilities place it among the world's greatest healthcare systems.
The 2018 Euro Health Consumer Index rated Germany 12th. It has been commended for giving clients a wide range of treatment options. However, it was chastised for having a small number of specialty hospitals, which impacted its quality score.
The German health-care system is often regarded as one of the greatest in the world. From the standpoint of a native American, the German health-care system is ideal. It provides a diverse selection of options, comprehensive coverage, and skilled medical treatment. But, like everything else, the German health-care system has flaws. These aren't huge difficulties, but understanding both sides of a coin is usually useful.
Benefits of Healthcare in Germany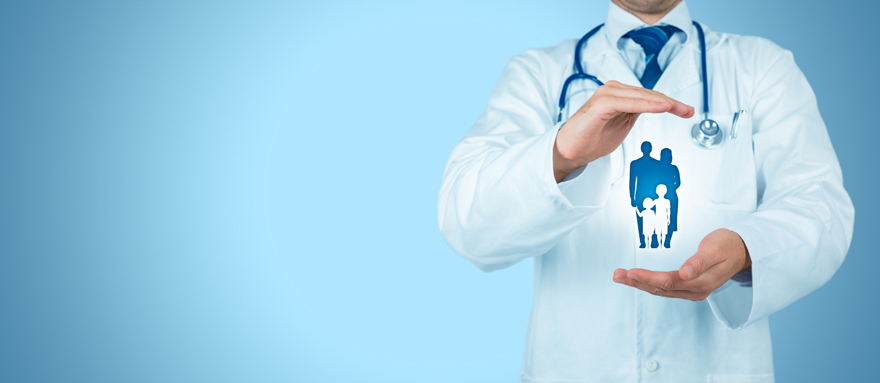 There are many benefits of healthcare in Germany, some of which are highlighted below:
Patients can expect to receive high-quality care in the hospitals of Germany. With some research when it comes to an understanding of the cultural differences that can get in the way, you can pretty much remove the barrier of communication that can come in your way and the healthcare team, especially the doctor.
Unlike some healthcare systems that only focus on providing luxury and comfort to their patients, Germany healthcare focuses on providing quality over luxury. That means hospitals are giving the patients the ultimate medical care, and sometimes, things like privacy and comfort are not the system's priorities. If you are looking for such attributes, paying for private insurance would help you.
Germany creates highly honest doctors. When it comes to honesty and anti-corruption in the system, Germany knows how to provide the best services to its patients with transparency, respect, and honesty. However, this means that the doctors would always tell their patients the truth, even if there is a bad prognosis. When a patient is traveling with family members, the family might want to keep the severity of the patient's illness a secret, so they won't have to worry. A German healthcare professional, however, would not hide information from the patient about their health. So, any kind of concern of hearing bad news should be discussed with the doctor beforehand to avoid any undesired consequences.
In order to give the best care to the patient, doctors in Germany would need a lot of information coming from the patient. They would be asking questions in detail regarding the patient's medical history and the diagnosis in their country, and it is essential they get updated medical reports and documents. In addition, if the condition of the patient changes, they expect to get informed in time as this might affect the whole recommendations for the treatment.
Access to High-Level Information
German doctors would be giving a lot of information to their patients. The doctors are legally required there to explain to their patients in detail about the treatment the patients are going to receive. Then, the patients would be given a consent form before undergoing the treatment, and they would have the chance to raise any concerns which they might have that the doctors would be required to answer in great detail.
The Hospital Care is Efficient
Germany is well-known for taking things efficiently, and the healthcare system knows no difference. In the country, the goal for each hospital is to give the patients effective and timely treatment so that the patients can safely get back to their home country as quickly as possible. The approach can save the money of patient's as by spending less money; the patient would need to pay less in the hospital.
Disadvantages of the German Healthcare System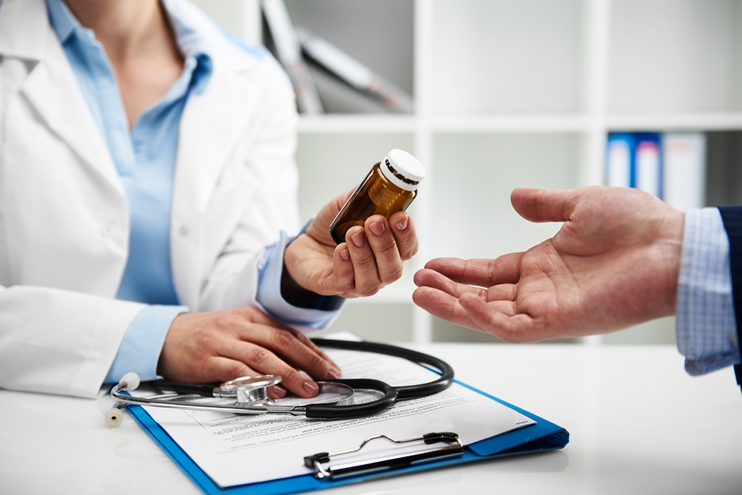 You will need to pay for elective procedures and some prescription medications.
Because the German healthcare system does not provide universal treatment, individuals must pay some particular charges while speaking with their medical professional. Most elective operations in Germany are not covered by insurance coverage, thus they must be paid for out of cash. With this arrangement, you are also required to pay for the cost of some prescription medications. If the insurance company disagrees with the doctor's diagnosis of a medical necessity, you may find yourself entangled in the same back-and-forth that occurs in the United States when care is required.
Doctors do not make a lot of money in this healthcare system.
Most doctors in Germany's healthcare system earn a fraction of what they would in other areas of the world today. Many of them earn up to 100,000€ each year for their services. Because of Germany's low cost of living, that wage is enough for the country, but far less than what those same physicians might make in other nations. This payment structure makes it difficult for the country to retain its finest physicians because they may earn twice as much under a universal system like the one in the United Kingdom or Canada.
Medication is given less freely in the German healthcare system.
When you see a doctor in Germany, you will not obtain prescription medicine as soon as you would in other countries, such as the United States. Doctors in Germany are known to administer uncomplicated high-dosage medicines like ibuprofen quite easily, but they avoid recommending antibiotics and addictive drugs. Instead, they try to exhaust all possible treatment options for health problems.
Private insurance in Germany doesn't always cover pre-existing conditions.
Every person who obtains private health insurance in Germany (whether by choice or not) will be charged a customized premium depending on their selected tariff and their age at the time of policy enrollment. If the patient has any pre-existing ailments, the underwriting procedure may levy an extra premium. Although you will not be refused coverage as a result of this issue, the amount of what you are required to pay might become a considerable percentage of your paycheck if you do not qualify for the government health plan.
If you have private insurance in Germany, there are no exclusions to your premium payments. If you get unwell or are unable to work due to a medical condition, you must continue to pay your premium. This alternative will be subsidized by only a few tariffs.
The public health insurance scheme is mandatory unless you make enough income.
Membership in the government healthcare program is essential unless your gross annual wage in Germany is more than 60,750€ in 2019. That is, your income determines how much you pay for a minimum of 18 months with most carriers. After 18 months of membership or when supplemental rates increase, you may transfer government health fund providers by providing a 60-day notice.
It is illegal to not carry health insurance if you live in Germany.
Everyone in Germany is required to have some form of health insurance. If you are in excellent health, the government advises you to try to find an appropriate benefits plan from a private health insurance business that is ready to accept someone from outside the nation. Brokers who specialize in working with expatriates will usually find you the greatest coverage. If you want to have non-German insurance, you must still contribute to the long-term nursing care fund. You might also consider purchasing additional sick pay insurance. If you are self-employed and coming to Germany, it may be difficult to get the coverage you want.
Dental coverage only uses the absolute minimal standards.
If you require dental treatment in Germany, the costs might quickly add up. Before having treatment for any significant dental work involving orthodontics, crowns, or bridges, you must obtain a cost estimate and provide it to your insurance. Failure to perform these steps may result in you being required to pay the whole fee. Porcelain, gold, and other materials are not included in the cost estimates, therefore carrying extra insurance is almost required if you want to prevent an unpleasant charge. Some procedures require you to pay for 80 percent of your dental work out of pocket.
Private insurers may require that you be reimbursed for services.
Many German private insurers will provide a card with a smart ship on it. If you are required to stay in a hospital for whatever reason, the bill will be forwarded to your insurance for payment. You will then be requested to cover any incidentals and co-pays while obtaining a copy of the bill. Outpatient treatments are a little different, as some insurance require you to pay the whole fee upfront. Then you would submit the expense amount to be reimbursed. In Germany, it is customary to pay for medications first and then file for reimbursement.
Health Insurance in Germany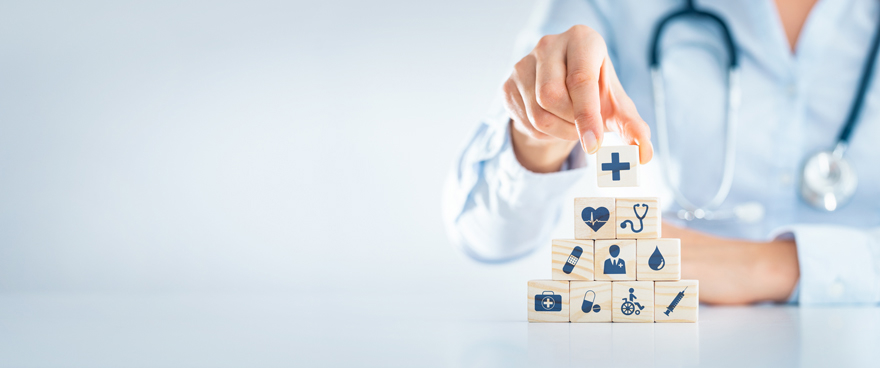 It doesn't matter what kind of medical insurance you are going to have; you should ask in full detail what kind of treatments the company is going to cover and the costs it is going to pay for. Generally, the hospitals in the country charge their patients a daily fee of about 10 euro, which is in addition to the costs you would have to pay for the surgery and the diagnostics. Depending upon the personal plan for health insurance, the fees might or might not get reimbursed.
In addition, the patients with private healthcare can ask for treatment in the hospital through the hospital chief doctors. Apart from this, the medical care is almost similar to that received by the public health insurance. Nevertheless, there are some clinics in the private sector that are open only to patients having a private health insurance plan.
The cost of health insurance in Germany has risen dramatically in recent years, owing mostly to demographic growth and medical cost inflation. Its entire cost is decided by your income, but it also varies depending on where you reside in Germany.
If you earn more than €60,750 per year, you can choose private health insurance in Germany. This sort of insurance is also available to public servants, part-time employees, and self-employed individuals. The cost of your private health insurance plan is determined by the level of coverage and additional services you choose. There are several private insurance plans available, and you may personalize your plan to meet your specific medical needs.
Medical Treatments in Germany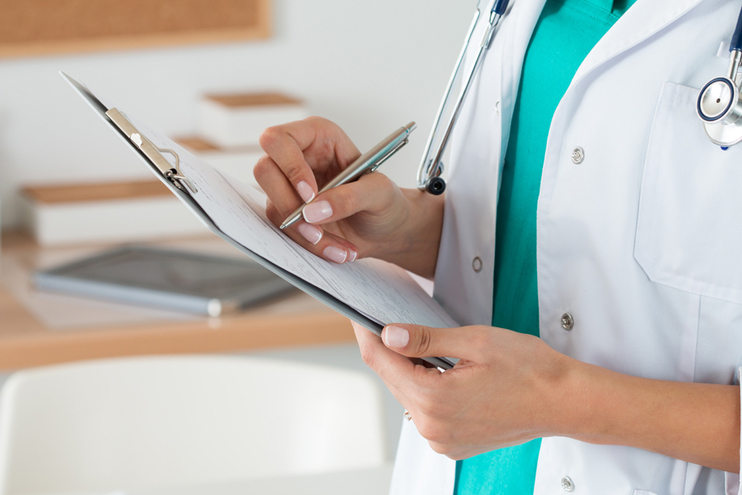 Even when your general practitioner admits you to a healthcare system like a hospital, they will probably not perform direct medical treatment on you. Only the medical specialists offer their specialized services to the nearby hospitals; they take turns working at their pace and as a part of the hospital staff.
If the doctor you are referred to cannot treat you personally for some reason, you can ask for some surgeon to treat your condition. In case the surgery is taken to be as less urgent or requires some extra examination, for instance, MRT or Magnetic Resonance Tomography, the average wait for the treatment would be likely to be increased as the Germany hospitals might put you on the waiting list.
When you visit a hospital, you need to get yourself registered at the reception with some evidence of a health insurance plan and a passport or an ID card. The bed would have already gotten reserved for you by your General Physician.
Common Medical Treatments in Germany
The common medical treatments in Germany are the following:
Treatments for Cancer – Germany has some of the most trained oncologists with hands-on experience and knowledge for cancer treatment, not only for the locals but also for international patients. The treatments are usually affordable and tend to facilitate the patients with the efficient route of treatment for better success rates.
Germany has some valued IVF centers that are built for couples having trouble conceiving. The doctors there are friendly and honest, and they explain everything in vivid detail, so the process of in-vitro fertilization is easy for the couple.
Germany hospitals are equipped with some of the latest and advanced technological equipment for performing different cardiac operations, and the system there is quite efficient in a myriad of ways.
Some other treatments provided in the best capacity in German hospitals include obesity treatment, neurology treatments, treatments for kidney ailments, ophthalmology, alternative treatment for many maladies, and many more.
Some Things to Consider
Some things might look unique to international patients when they are admitted to German hospitals. These include:
There are no curtains hanging around the patient beds. While getting the treatment in your room, you might be in exposure to other patients.

The hospitals there do not give you any towels or pajamas. So, make sure you bring your own pair of slippers, toiletries, and bathrobe as you go there.

The breakfast is quite simple, starting with a cup of tea or coffee and a few slices of some rye bread. Prepare for some early meals as suppers are usually served around 5 pm. However, most of the hospitals have a cafeteria. Unless you are on a special diet, you are permitted to take your own food or drinks in your room.

The visiting hours might vary
How to Choose Doctors in Germany?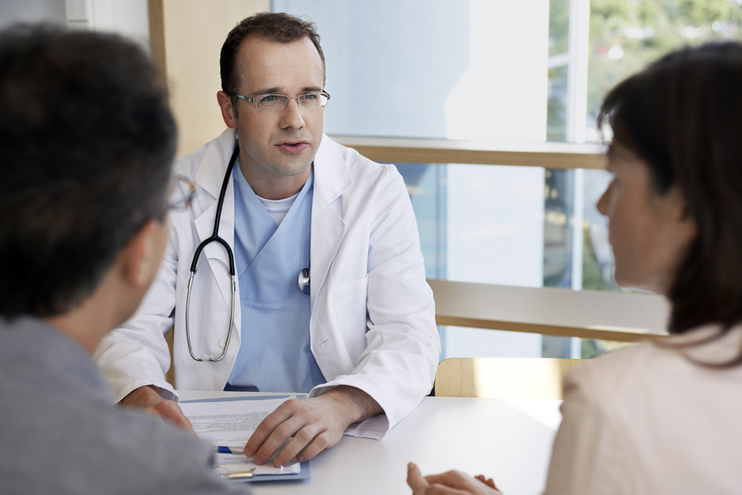 The chances are that when you are in Germany for medical treatment of some sort, you might require a health insurance plan. The first step would be to look for a general physician in Germany. If you have a condition that requires special treatment of some sort, and you want to know how to find the right specialists, the general physician would recommend one.
You can also refer to a local phone directory once you have entered Germany in an attempt to find out any specialists there. In major cities, there are a lot of physicians in the area having one or more doctors in most of the neighborhoods.
If you have no idea which doctors you want to choose, you can contact the embassy or the consulate for advice. They usually have long lists having recommended doctors for most places, especially in the urban areas. However, those physicians would be in high demand.
Children's healthcare in Germany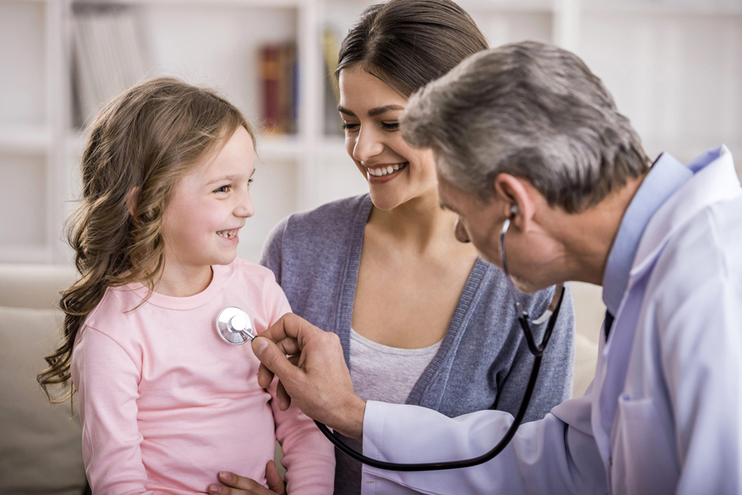 Your children will be covered by public health insurance until they reach the age of 18. Pediatricians often care for children up to the age of 12 before transferring to a general practitioner. A pediatrician sees around 90% of German children under the age of six. Furthermore, you have the option of selecting a pediatrician for your child.
Many specialized pediatric hospitals provide emergency and outpatient care. These facilities offer treatment for a variety of ailments and disorders, as well as services such as speech therapy. Vaccinations for children are free in Germany. There is a nationwide vaccination schedule that covers immunization against the following conditions:
Hepatitis B;

Polio;

Measles

, mumps and rubella (MMR)
Pharmacies in Germany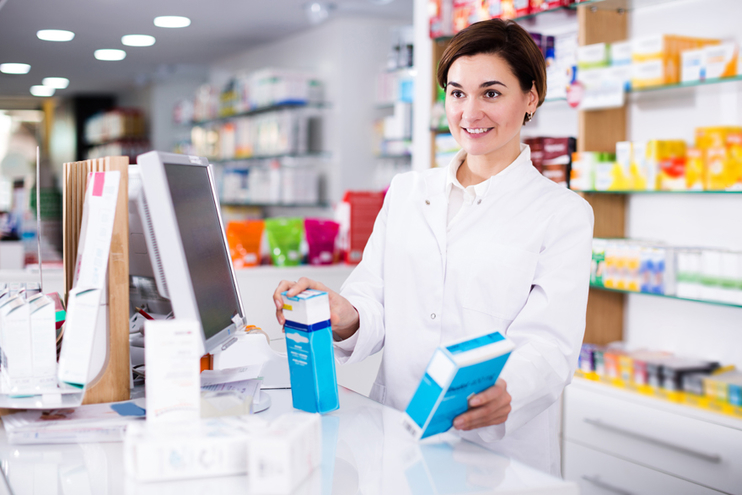 They all give places for services that are available after hours. Medication packages may not always provide dosing directions. Make sure you ask your doctor when and how much to take, and write it down so you have it later. Your pharmacist may also be able to advise you on doses, although they are less likely to understand English. If your German is poor, it will be simpler to obtain information from your doctor.
A prescription from your doctor can be filled at any drugstore. If the prescription is on a pink slip of paper, you will be charged a non-refundable fixed fee . Certain drugs for mild diseases, such as cough syrup, must be paid in full.
If you have private insurance, you will most likely be given a prescription on a blue piece of paper, which implies you must pay the entire cost of the medicine up front and then submit the receipt to your insurer for reimbursement.
Mental healthcare in Germany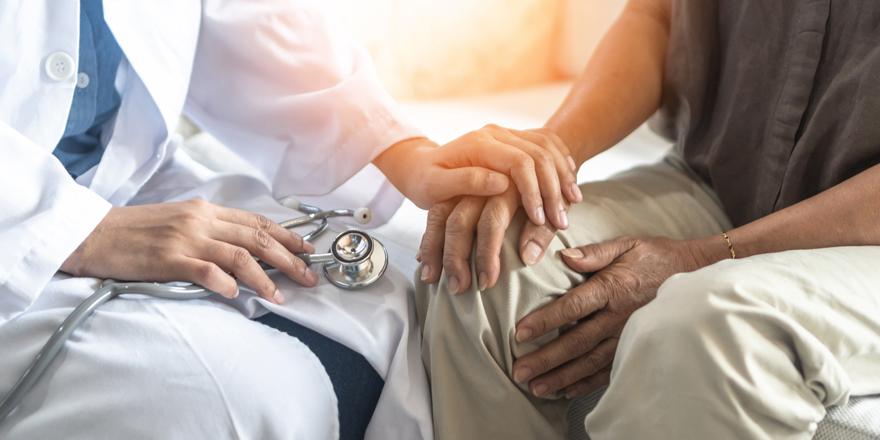 In recent years, Germany, like many other European countries, has placed a greater emphasis on mental health and mental healthcare services. There is less stigma attached to mental illness than there formerly was, and there is a greater understanding of the importance of mental health care.
According to research, 5.3 million Germans suffer from depression each year. GPs can first deal with general mental health disorders, prescribing required medication or referring patients to specialists. Some services, such as psychiatrists, psychologists, and mental health professionals, can also be accessed without a recommendation. However, you must first determine whether therapies are covered by your insurance coverage.
You can seek treatment for more serious and enduring mental health problems in either:
Psychosomatic clinics, which may treat illnesses including severe depression, anxiety, and eating disorders

Psychiatric hospitals, which include in-patient facilities for durations ranging from a few days to many months.
Healthcare system costs in Germany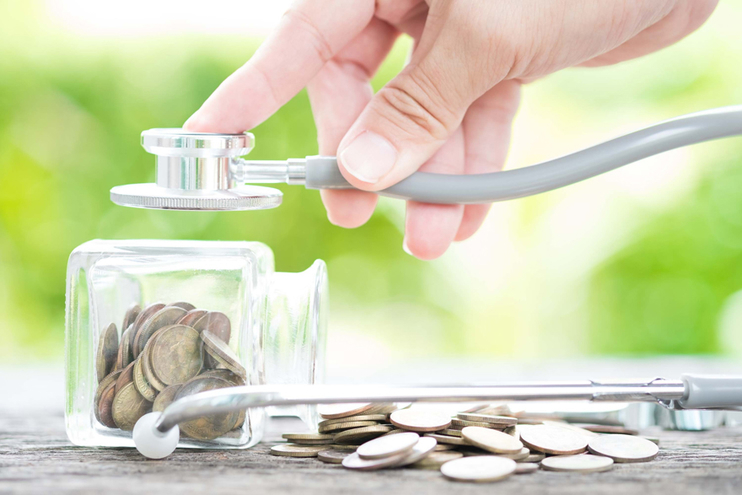 Germany is one of Europe's largest healthcare spenders. It spends 11.1 % of its yearly GDP on healthcare. Only Switzerland and France spend more as a percentage of GDP. German healthcare cost per inhabitant is somewhat more than €4,000 per year.
The majority of expenditures are covered by public and private insurance payments. In addition, everyone is required to pay a cost of roughly €10-15 for their initial medical visit every quarter. You do not have to pay this if you do not seek assistance during that quarter. Those with private health insurance may be able to regain this.
Conclusion
In short, if you are not just about the luxury and the comfort that comes with expensive healthcare systems across the globe and you are looking for a healthcare system that is paying attention to the right medical care in terms of excellent route of treatment and care provision, then Germany is the ideal choice for you.
The doctors in German hospitals are friendly and honest and would give you a detailed analysis of everything circling your diagnosis and the treatment plan. Before going to Germany, you might want to pay some attention to the health insurance policies there that apply to your course of treatment. Understanding the cultural differences at the basic level would also help you to overcome the barrier in communication that might come when you contact the healthcare service team in the country. Germany stands as one of the ideal countries when it comes to providing efficient quality care.
Any questions we can answer?
CloudHospital is staffed with experienced, qualified specialists in the healthcare industry. We can help you with consultations and bookings with the most sought after doctors and hospitals in multiple countries. Our service is free and we are open 24/7.