Did you know there is a wide variety of hospitals around the world?
Some have thousands of patient rooms, some are well known for their cancer treatment, while some are in tourist destinations.
Medical Video Consultation
Get an online consultation from the world-class experts without leaving your home.
• free online consultation about the deals details
• doctor's online consultation according with specified fee
India
Top 10 Reasons to Choose India for Medical Treatments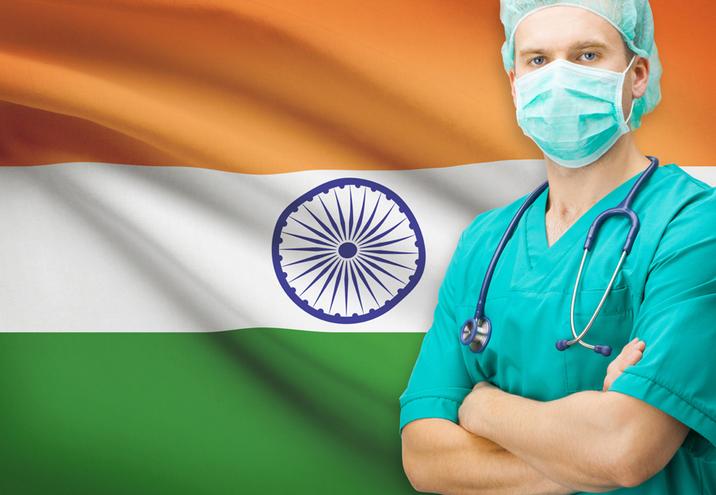 Overview
It is relatively a new time in the world where we see people traveling to far off places to get the best medical treatment for themselves or their loved ones – and why not? When a country stands on the top ranks of medical treatments, it is hard not to take the opportunity to dive a bit deeper into the details and get the best possible solutions for a medical procedure.
Medical tourism in India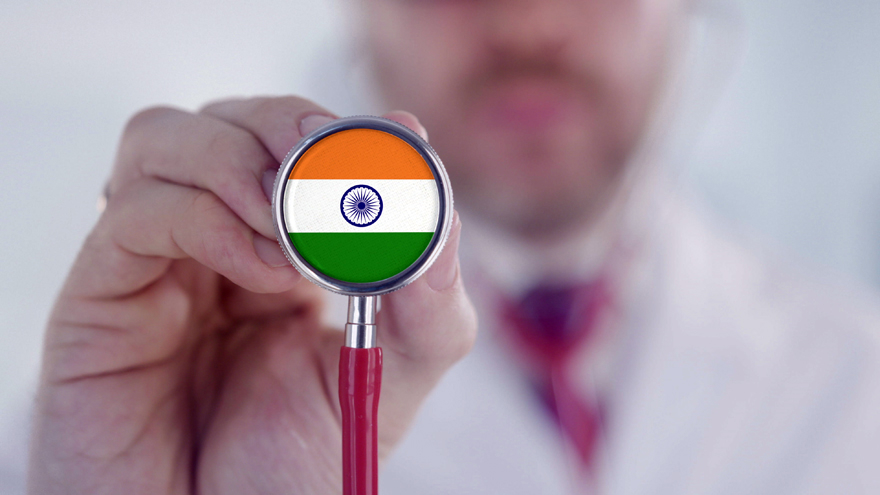 Medical tourism or medical travel refers to when people go outside of their own country for treatment. India has quickly established as one of the top medical travel destinations. It is a fantastic place not just for medical tourism, but also for health travel.
Yes, health travel is unique. It is when you travel abroad of your nation for the sake of your overall health. India provides the finest of both contemporary and traditional medicine. As a result, if a person needs to undertake a major treatment, such as heart or joint surgery, India is an ideal alternative. At the same time, it might be an excellent option for stress relief and general health enhancement. It is home to one of the oldest natural medical systems, Ayurveda.
India offers some of the world's top medical facilities, with practically every medical therapy or operation available. Unlike many tourist locations, India generates the majority of its professionals locally, and they have international renown in a variety of professions. So, it's no surprise that one-fifth of surgeons in the United States are Indian. The best part is that the Indian medical personnel is proficient in English.
The government of India encourages and supports medical travel. It offers unique visa regulations for those visiting India for medical reasons. India is a land of extremes. There is a two-tiered healthcare system in place. There are public hospitals that provide free medical treatment to those who cannot afford it, as well as a large private sector (one of the largest in the world) that caters to the requirements of the wealthy. Many private hospitals in India are now catering to medical tourists.
Indian medical tourism is rapidly expanding. India boasts some of the world's greatest health experts and newest medical equipment with superb technology and infrastructure that fulfill the demanding criteria of the US Food and Drug Administration, as well as state-of-the-art medical facilities and the ability to speak English. Thailand, on the other hand, is the leading option for medical tourism. Citizens of nations with national health care systems, such as the United Kingdom and Canada, frequently go abroad to avoid excessive waiting time.
Similarly, some may travel abroad to have cosmetic surgery because it is not covered by most insurance companies. India is one of the most affordable countries for high-quality healthcare. The cost of the various treatments ranges from 6% to 21% of the total US spend. India has a higher proportion of major surgery tourists than other nations, which has given birth to specialized corporate hospitals around the country. These hospitals are out of reach for the majority of Indians and cater primarily to foreign visitors for certain specialties - for example, some centers will focus heavily on heart surgery, while others would deal with joint replacements.
These specialized hospitals are brand new, with top-tier medical staff, a high volume and experience in their field, and the most advanced technology available. However, a high number of heart surgery does not imply a high volume overall, and many institutions rely heavily on the internet to acquire potential patients. These institutions also provide operations that are uncommon or unavailable in the United States, such as hip polishing or resurfacing, which is a popular surgical procedure among medical tourists.
Scope of Health Tourism and present status in India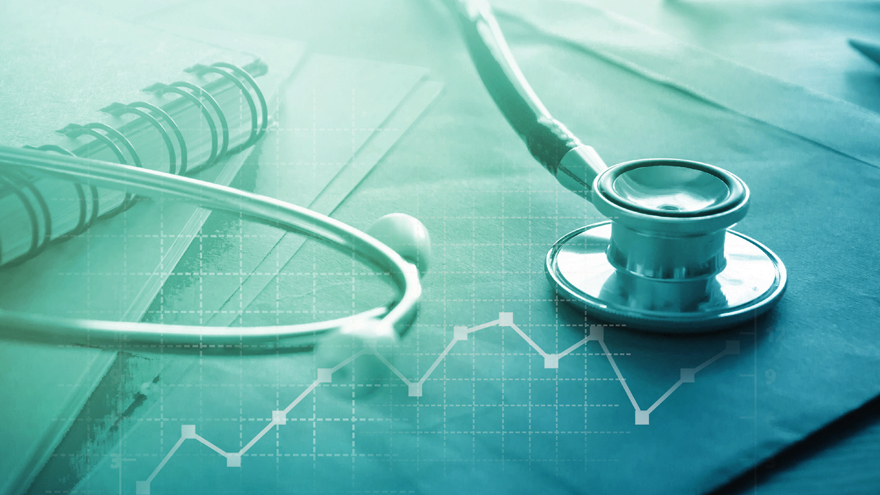 Ayurveda, Yoga, Panchakarma, Rejuvenation Therapy, and other Indian medicinal systems are among the world's oldest medical treatment methods. Southern India, particularly Kerala, has created health tourism as one of its goods for tourism development. Health tourism has also been pushed as one of the state's unique selling points. Ayurveda Centers are becoming increasingly common in hotels and resorts. The majority of international visitors now visit India only for Ayurveda. Ayurveda has been featured in the brochures of the biggest trip companies.
The medical tourism market in India is predicted to increase at a 30 percent yearly pace, reaching $2 billion in 2015. The majority of international patients are pleased with their care, but more has to be done. As the expense of medical treatment in the industrialized world rises, with the United States leading the way, more and more foreigners find the notion of overseas medical travel increasingly alluring.
Every year, an estimated 150,000 of these people come to India for low-cost healthcare operations. Cosmetic surgery, bariatric surgery, knee replacements, liver transplants, and cancer treatments are among the most popular medical tourism operations. Some of the major hospitals for medical tourism are corporations that promote health tourism globally.
Ten Reasons to Choose India for Medical Treatments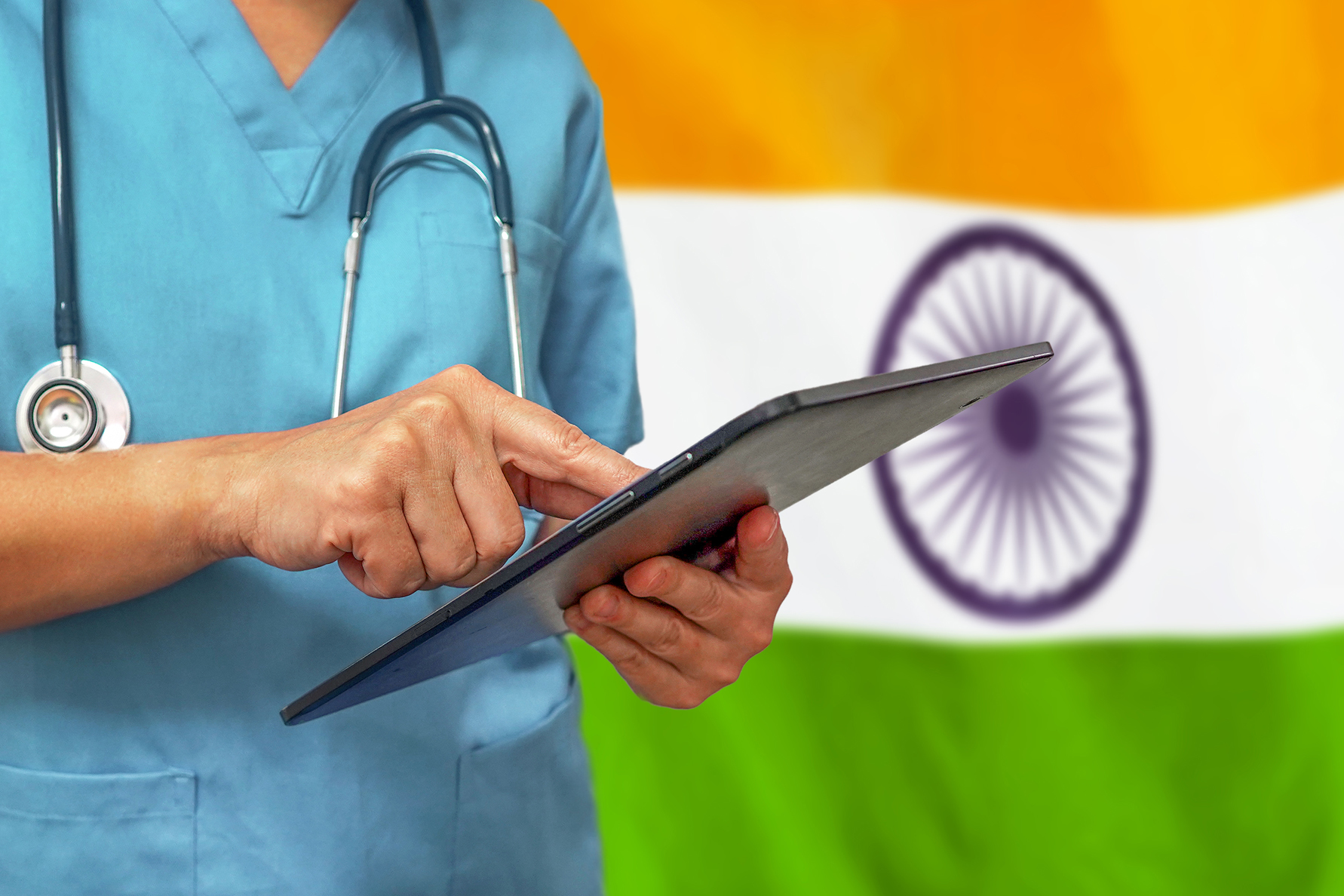 Some of the top reasons that make India among the best places for medical treatments for all people regardless of their nationalities, are the following:
1. Ease of Accessibility
India has some of the best hospitals in its territories that provide top-notch facilities for patients from all over the world. The state has made sure to comply with the international standards of service and give some of the best practices for travel and accessibility, all becoming a significant factor in attracting patients worldwide to look up to specialists in India for procedures. Unlike other countries that often have constrained policies regarding healthcare where one has to get a healthcare card and make sure to comply with other formalities as stated by their governments, India makes sure to provide as much ease to its people as it can with its straightforward approach towards healthcare.
2. Quality of Healthcare
The ease of accessibility is not the only reason why you should think about getting medical treatment in the country. India has more than 500 Accredited Healthcare Service providers (NABH and JCI). It utilizes some top-class technological equipment that is used to perform modern and effective procedures in the best way. Doctors in hospitals are known for their determination, expertise, and excellence not only in the country but also around the globe.
A study reveals that more than 10 percent of the medical doctors that are practicing in the United Kingdom and the United States have an Indian background.
3. Competent Staff
It is not just about the doctors there; Indian hospitals have well-trained paramedics staff and allied healthcare staff that ensure quality service to every patient in the hospital. Honed by experience and excellence in their skills, they are determined to train themselves according to the modern standards of healthcare from time to time so that they do not get behind the fast pace of healthcare development around the globe. You can find some professional nurses and lab technicians in the hospitals there who know how to perform their duties correctly and use innovative equipment.
4. Affordability
Medical travelers all over the world rely on the Indian healthcare system for one big thing: India's affordability when it comes to providing healthcare. According to a generalized observation, one can save up to 50 percent of their total expenditure when traveling to India for their medical treatment as compared to the cost when they have to visit any country in the western region. This fantastic saving in money drives India to be credited as one of the best affordable countries across the globe when it comes to healthcare. This does not mean that the authorities make any compromise in the quality when it comes to providing healthcare.
5. Low Living Cost
The cost of living in India is around 66 percent lower than the cost of living in the United States, not considering the rent in the aggregate. The rent in the country falls strikingly down to 85.47 percent as compared to the rent in the United States (an average value for all the cities.) This means the patient would travel with the attendant and would require staying there for a more extended period for both prior and later the medical treatment. Therefore, this has to be one of the factors every foreigner needs to consider before deciding to travel to a country for the treatment. India, in this regard, does not disappoint the visitor at all. The cost you are trying to save by traveling to India does pay off after all.
6. Easy Visa
Medical VISA formalities are quite simplified for travelers to India to make sure the patient easily commutes to the country without any unwanted stress regarding getting a VISA. This medical VISA offers not single, but multiple offers for the patient and the attendant for long term stays for the health care in the country. What's more, the government has recently made an announcement to launch an e-medical VISA, which will make the access of the VISA a simple process that can be done by sitting at your home on a laptop screen.
7. Communication Ease
India is the second-largest English-speaking nation in the world and is quite welcoming for foreigners from across the globe. Be it, travelers, for entertainment purposes, or be it people solely for getting their medical treatments done in the country, there is no doubt they will be met with some of the most hospitable, accommodating, and understanding people in the world.
8. Alternative Treatment
While you go around for getting the best laparoscopic surgery or chemotherapy in India, you can roam around the streets in Mumbai and Delhi and find some authentic and certified alternative treatments consisting of potent herbs and roots known to act as potent supplements to aid in a number of secondary conditions. If you have some migraine, food poisoning, or chronic pain, you can head to some accredited franchises offering this alternate treatment route and get the best service you can ask for.
9. Medical Technology
Without any doubt, India has the best medical technology. It has numerous hospitals that provide a wide range of utilities and machines for medical treatments. Plus, all the drugs and cosmetics available in India are 100% FDI approved. Therefore, choosing this country for treatment won't be a wrong decision. The latest technologies that you can find in India include Indigenous Heart Valve, Neobreath, Cardiac Patch, Qora Stool Management Kit, and much more.
Along with that, it is also famous for Innovative Oxygen Enrichment Technology. This device is very light and user-friendly. Plus, it is way better than different expensive machines available in different countries.
10. Experienced Professionals
India is known to have some of the best-experienced consultants in the fields of gastroenterology and oncology. Not only they are in huge demand all over the globe, the medical procedures they have been using come with just the excellent precis to make India one of the talent hubs in these fields. A medical doctor coming fresh into the sector would have to face a lot of competition just to stand out and outdo the marks the professionals have engraved in the field.
How to Choose Hospitals in India?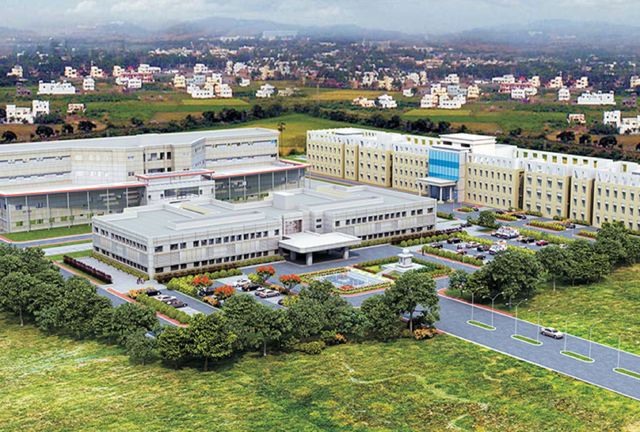 Now that you know all the top takeaways that make India one of the best healthcare hubs, it is time to find out how you select a suitable hospital in the country for you. Well, it is quite simple; you need to first see the list of the treatments a particular hospital is offering to their patients and then see the advancements being provided in the field. The point is to have as many options as you can get when it comes to getting the treatment for your condition. Choose the hospital that caters to this need of yours.
Another point to note will be to check the accessibility of blood banks for the hospital. This is especially important when going for a surgical procedure because you can never know when you are going to need some blood. Other things to consider include medical insurances, competencies of doctors, and other available amenities, such as transport costs when choosing a hospital.
How to Choose Doctors in India?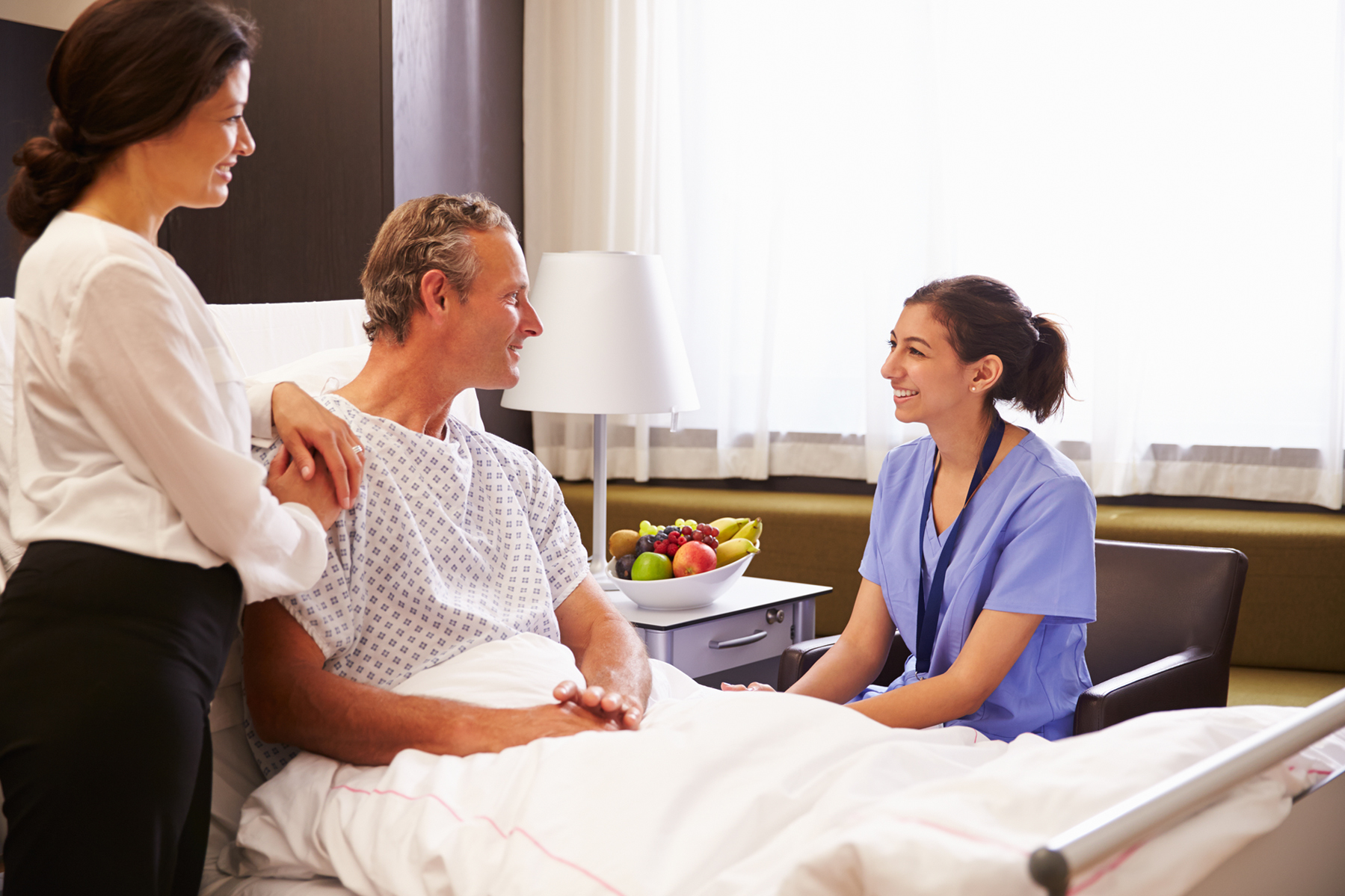 Look for a doctor who is affiliated with well-reputed hospitals. Academic hospitals are a priority in this regard as they are known to follow the SOP's every professional doctor needs to follow in their practice. Also, check how the staff is trained, is the hospital just about its doctors, or it highlights its other professionals and staff as well?
The wonderful thing about India is that it has a large choice of treatments available. It is not a country that specializes in a certain set of illness problems or procedures. In India, practically any condition may be treated with world-class care. As a result, it provides:
Cardiology

- India offers both the medical and surgical treatment (open heart surgery)

Cosmetic and Reconstructive Surgery

Fertility and Reproductive Health

Oncology

or Cancer treatment

Orthopedics, especially

joint replacement

Spine

Surgery

Ophthalmology

Weight Loss Surgery
Cancer Treatments in India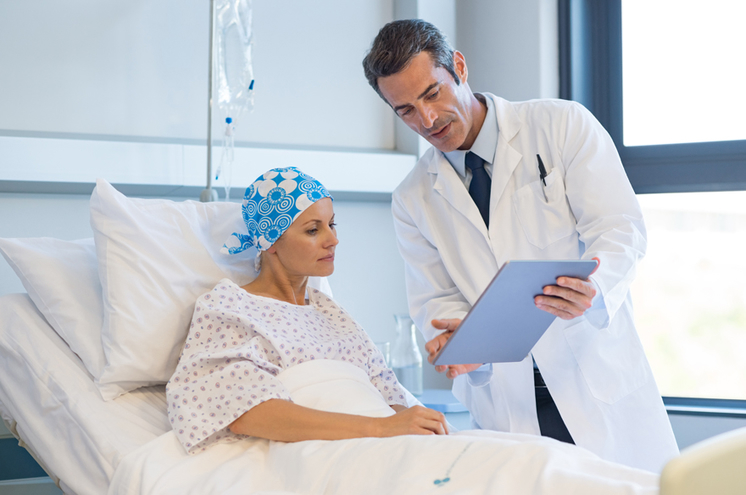 On the whole, 27 government-approved cancer treatment centers work in India under the banner of the National Cancer Control Programme. Tata Memorial Hospital in Mumbai established a nationalized cancer grid in the country that links all the cancer centers. Indian hospitals offer various cancer treatment options for patients depending upon the cancer type, grade, and stage of cancer.
Some of the options for cancer treatment in India include:
Surgery

Radiotherapy

Hormonal therapy

Stem-cell transplantation

Precision medications

Targeted therapies
Gastroenterology Care in India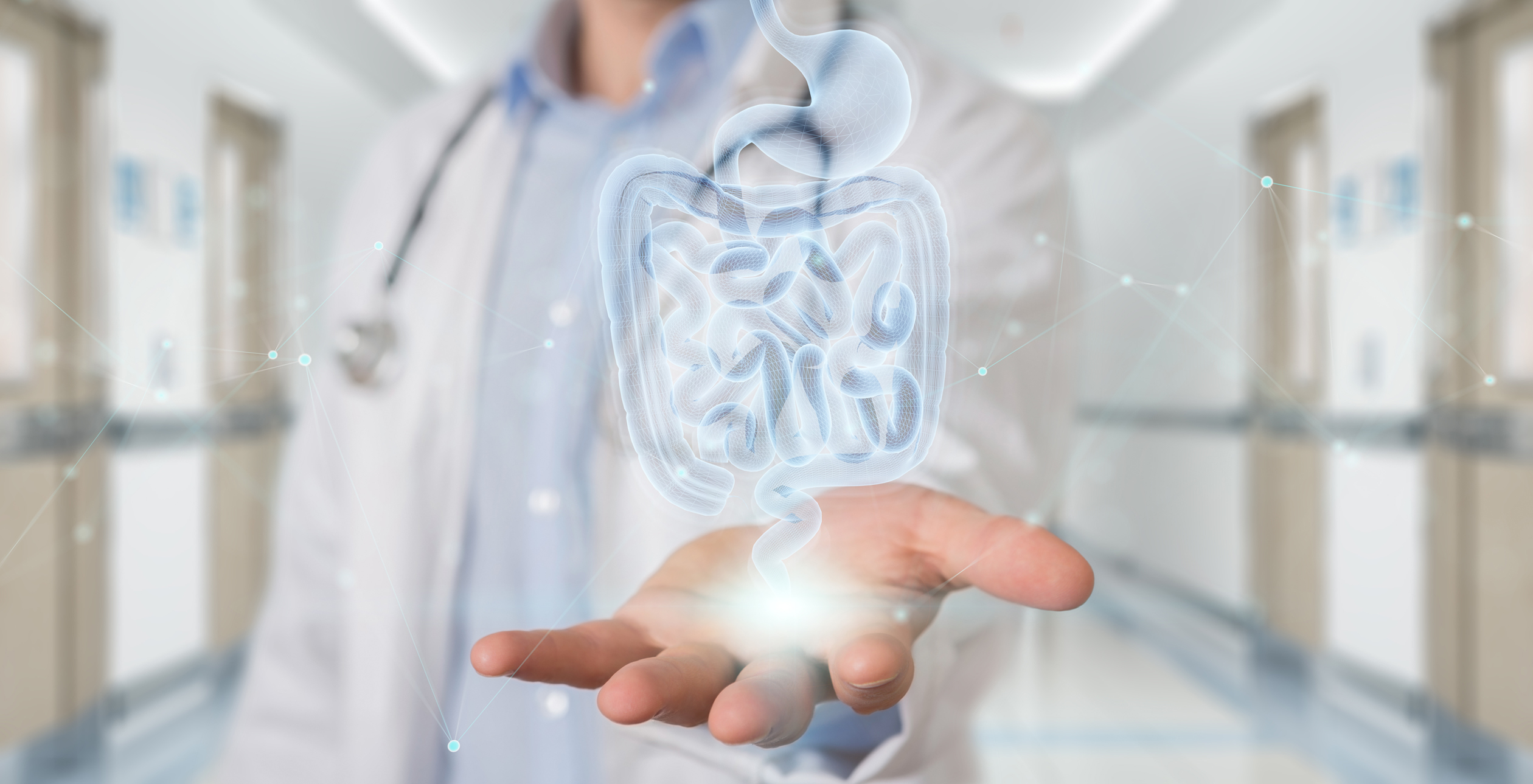 India is a hub for some of the best gastroenterological treatments in the world. They use innovative technological interventions for treating gastrointestinal disorders. Laparoscopic interventions by some of the remarked Indian gastroenterologists in the field are well known all over the globe.
An example would be the Apollo Hospitals that have an international transplant care program for a pediatric liver transplant as well as hepatobiliary surgical therapies.
When it comes to gastroenterology, oncology, and other treatments, India has brought up substantial success rates for patients in a stunning fashion.
Conclusion
India has some of the top medical facilities in the world. Its private hospitals have a stellar reputation, and India's health-care industry has experienced tremendous growth in recent years. Medical tourism in the country is increasing by 30% per year, making it a global health destination.
With the benefits listed above, it is easy to see why India is a top choice for medical tourism. It provides you with relaxation, comfort, and peace of mind, as well as the highest quality medical facilities and therapies.
Any questions we can answer?
CloudHospital is staffed with experienced, qualified specialists in the healthcare industry. We can help you with consultations and bookings with the most sought after doctors and hospitals in multiple countries. Our service is free and we are open 24/7.