Did you know there is a wide variety of hospitals around the world?
Some have thousands of patient rooms, some are well known for their cancer treatment, while some are in tourist destinations.
Medical Video Consultation
Get an online consultation from the world-class experts without leaving your home.
• free online consultation about the deals details
• doctor's online consultation according with specified fee
Spain
Diverse Medical Treatment Options in Spain
Overview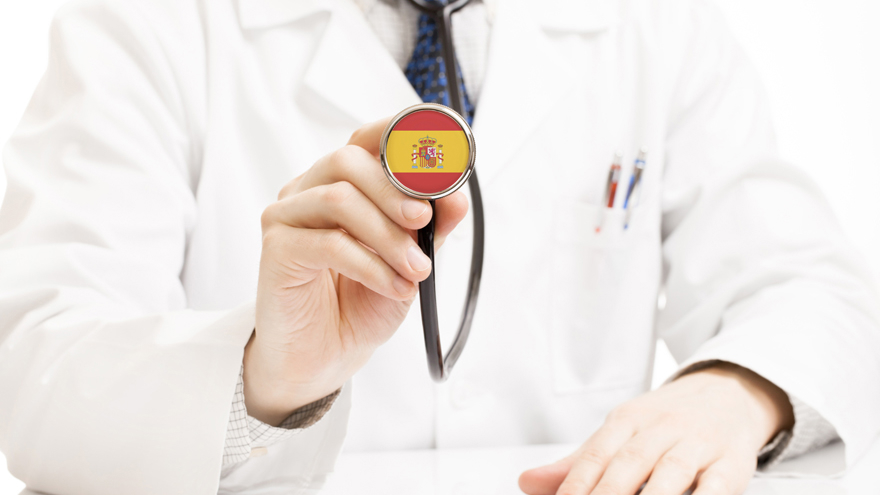 The healthcare system in Spain is ranked 7th in the world in terms of the quality of the services it provides to national and international patients around the world. It is further confirmed as more than 500,000 implants are installed successfully in Spain each year, and over 5,000 organ transplants are done. Thanks to top-quality treatments and effective checkups in Spanish clinics, over 70 percent of the children having cancer overcome the disease. There are over 1000 top-level public as well as private clinics in the country.
The Spanish healthcare system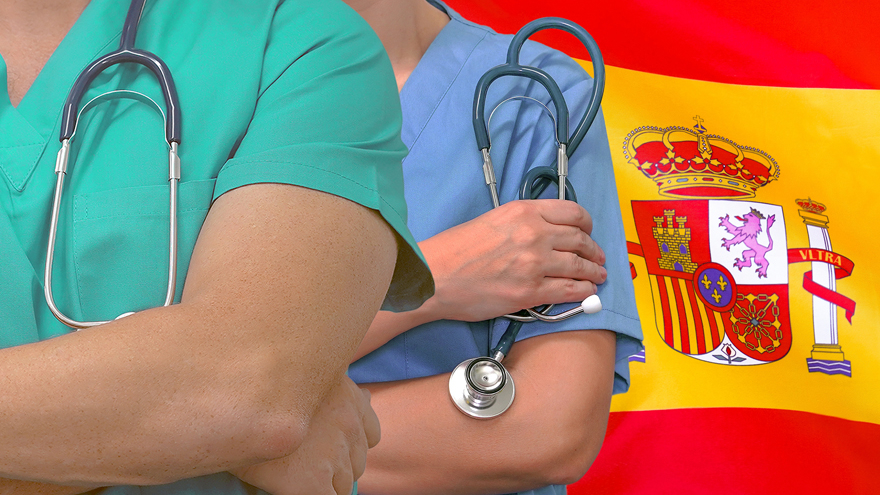 Spain has a high-quality healthcare system that provides universal coverage to all citizens. In Spain, healthcare is divided into private and public sectors, with certain hospitals and clinics providing both private and public services.
The National Health System, which is used by over 90% of Spaniards, is a public healthcare system. It is, however, highly decentralized, with service delivery managed at the regional level. The Spanish Ministry of Health, which makes policies and manages the national health budget, is in charge of the system. Spain is ranked 19th in the 2018 Euro Consumer Health Index, and its health outcomes are improving. Poor accessibility and over-reliance on the private sector, on the other hand, continue to be issues.
Spain comes with a brilliant system of private medical practice that exists alongside the system of the state, and in the years, it has become quite significant. An estimated rate of 15 percent of the population holds different private health insurance. It can be used as a supplement or as an alternative to public care and is accessible from both worldwide and local insurance companies.
As with the systems in other countries in Europe, there lie long waiting lists to check specialists for non-emergency surgical procedures. The public system covers primitive medical care. Dental and eye care are available on a private level.
For minor conditions, there are pharmacies having a green flashing cross displayed outside the window. 24-hour service is provided on the basis of rounds with schedules displayed in the windows or in native papers. Pharmacists in the country are trained in a better way in some other nations and give treatment-related advice for many minor ailments.
In an emergency case, you need to go straight to the casualty department at your approximate distance. Under Spanish law, the healthcare facilities would need to treat the patients in an emergency situation regardless of the status of their insurance. The accountability to decide the constitution of emergency rests with the doctor or the nurse on the call. You can use the emergency number 112 in case you need the ambulance there.
Spain, with its medical innovations and pleasant climate, remains an attractive spot for patients all over the world, where they can get the right treatment they want with a high comfort level. The Spanish healthcare system is highly sophisticated and offers a good range of top quality at economical costs as compared to the hospitals in the USA and other neighboring countries, attracting a high number of patients from the Middle East, British Isles, and North Africa.
Problems concerning the rising cost of the healthcare system and long waiting times have attracted medical tourists from Ireland and the UK from countries like Spain through a preferred destination for health tourism.
Spain's Healthcare System: Pros and Cons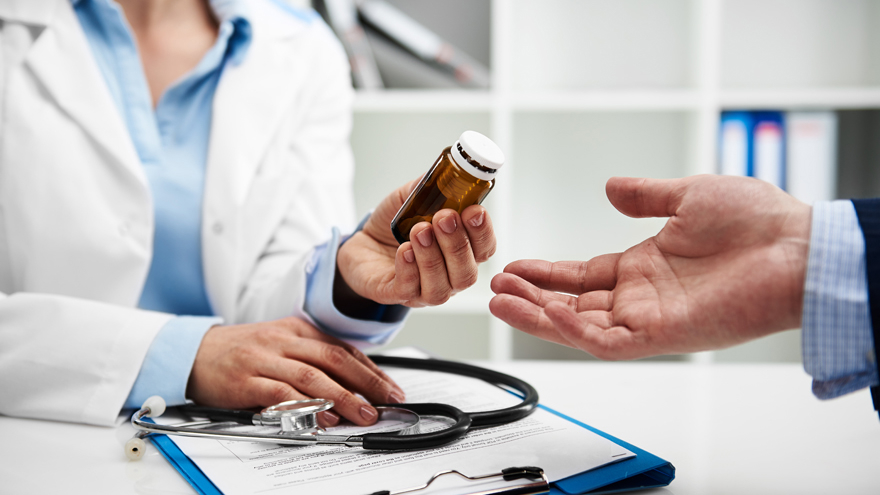 Relocating to a new nation necessitates extensive study into the local healthcare system. It is best to relocate with travel insurance that can be cancelled once the local insurance kicks in. Let's look at some intriguing healthcare data before delving into the positives and negatives of Spain's healthcare system.
According to a national study, the majority of people believe that public healthcare works effectively and provides enough treatment.

This is hardly unexpected given that healthcare spending accounts for 9% of the country's yearly GDP. Spain is Europe's 13th largest spender, with an average yearly expenditure of 2000 EUR (2,265 USD) per person.

The legislation requires Spain to provide emergency and basic care to its residents.
Pros of Healthcare System in Spain
The public healthcare system in Spain is typically of excellent quality, with well-trained medical personnel.

Spain has a well-developed hospital and medical center network, including some of the greatest in the world.

The public healthcare system also covers a beneficiary's immediate family, which includes spouses, dependents under the age of 26, and siblings.
Cons of Healthcare System in Spain
The biggest drawback of public healthcare in Spain is the long wait periods for operations, treatments, and treatment from specialists.

You cannot select your doctor or specialization under public healthcare.

In public hospitals or care facilities, you may have trouble finding English-speaking staff.
Insured persons sometimes complement public services with private insurance due to a lack of coverage for dental care and other procedures.
Medical Tourism in Madrid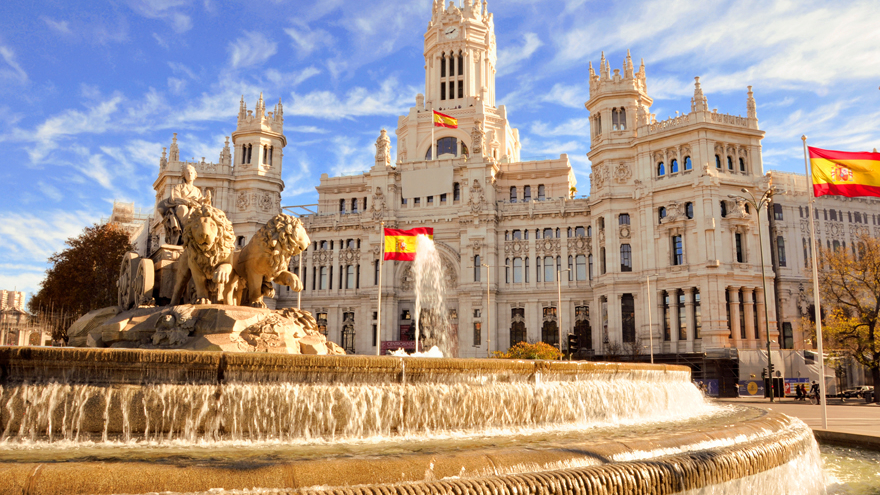 Madrid, which also serves as Spain's capital, is a popular European vacation destination. Madrid is appealing because to its reasonable healthcare services and living standards, as well as its fantastic vacation places.
Because the majority of the city's hospitals are Joint Commission International-accredited, Madrid is at the center of the high-ranking Spanish healthcare system. Body scans, dental operations, and orthopedic surgery are among the most popular medical treatments in Madrid. There has recently been an increase in people from all around Europe seeking infertility therapy.
For anyone seeking modest outpatient medical treatments, Madrid's cultural activities and excellent nightlife are a must-see. You may also explore sites outside of the city, such as Barcelona, the Balearic Islands, Costa Blanca, and San Sebastian.
Medical Tourism in Barcelona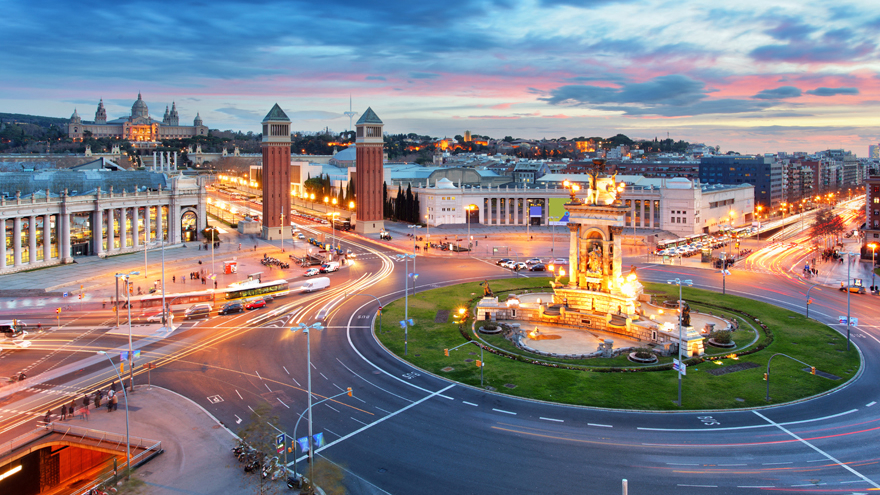 In comparison to other neighboring places, medical tourism in Barcelona is more competitive. The extensive and dependable healthcare system serves both the local population and medical visitors. Approximately 20,000 individuals visit to Barcelona for medical or specialized treatment, according to the Barcelona Medical Destination.
Many medical treatments, such as cosmetic surgery, orthopedic surgery, and general care, are available in Barcelona. IVF, cardiovascular surgery, uncommon illness therapy, eye care, and dental care are some of the other medical procedures available. Catalonia is being promoted as a desirable location for specialized medical treatment. As a result, many more medical tourists are accepted.
How to Choose Hospitals in Spain?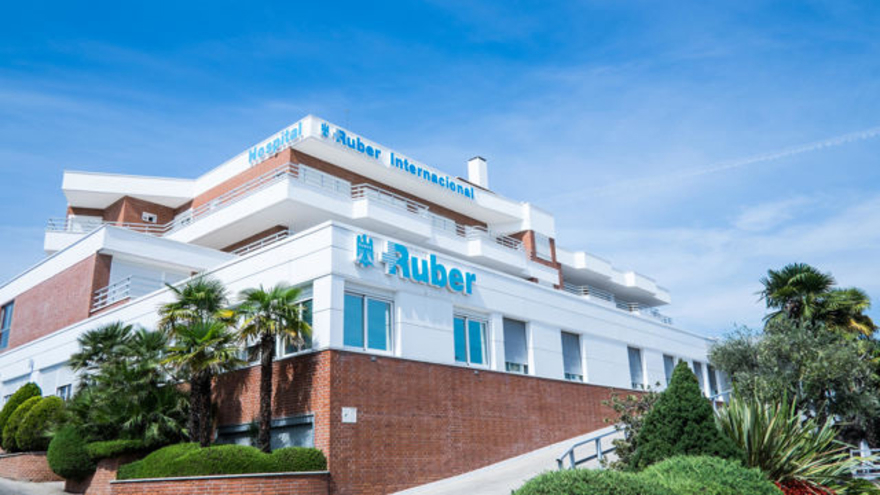 In an emergency, you can go directly to a hospital's emergency room. You will need a doctor's referral to receive any other form of hospital care. In Spain, there are both public and private hospitals. Only public hospitals offer free care. Some hospitals provide both private and public healthcare, so be sure the staff knows which service you require.
Spain hospitals are supervised and recognized by the Spanish Ministry of Health. Spain has about 23 health facilities that are all accredited via the Joint Commission International. The facilities are accredited by the FAD or the Fundacion Avedis Donabedian as well, which is an accrediting partner by the Joint Commission International. Most of the health facilities from JCI are hospitals. Others provide ambulatory care or programs for the care continuum.
Some of the major hospitals for getting medical treatment in Spain include Ruber Internacional Hospital, Hospital Universitario de Madrid, Centro Medico Teknon, Hospital Quiron Barcelona, HM Hospitals, Vithas Xanit International Hospital, Sanitas Hospitales, and others present in Barcelona, Madrid, and Malaga.
Medical patients coming to the country from any of the European Union member states do not require a visa for entering Spain. They would need to produce the right proof of nationality like a passport or national identity cards. Patients to Spain from Africa, Middle East, and Asia need a visa prior to entry and should be coordinating with the Spanish embassy at the countries of origin. Patients coming from countries like Canada and the United States can stay up to three months with no entry visa requirement.
Health centers and health clinics in Spain
In Spain, primary healthcare is provided through GP surgeries and health clinics. Health centers are distributed across the country and are staffed by multidisciplinary teams that include general practitioners, pediatrics, nurses, gynecologists, and physiotherapists.
In Spain, health centers typically feature six general practitioners. You may not see the same doctor each time you come; you can arrange an appointment with a specific doctor at some clinics. In Spain, there are also a number of specialized health centers that provide specialized care.
Doctors in Spain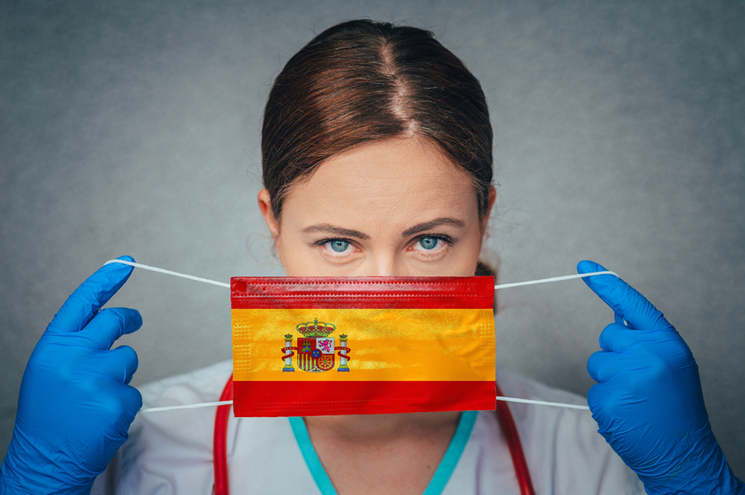 Spain has scored better than Canada, Germany, Sweden, and Switzerland, and the United States of America in terms of providing quality medical care to patients. Spain has more than 450,000 medical staff that are providing quality service in healthcare. The doctors in Spain get professional training for at least 6 to 7 years prior to getting qualified and can be given professional degrees. Medical specializations, like those required for medical surgeons, need extra years of study and training prior to the doctors getting certified as licensed.
There are a lot of health facilities in the country, both owned by the state and private, that have departments with specialized treatment plans catering to international patients. International patients can get facilitated by doctors and medical staff who speak English and have undergone medical schooling as well as rigorous professional training in institutes that are recognized in the General Medical Council in Great Britain and the European Union.
What are the Waiting Times to See a Doctor in Spain?
Expect large lines and delays when using public healthcare in Spain. You may have to wait an average of 57 days to see a specialist. Traumatologists (68 days) and ophthalmologists have the longest waits (64 days).
The average national wait time for surgery is 93 days. These delays, however, differ by area. The most common waiting times for surgery are 48 days in Madrid, La Rioja, and the Basque Country. Wait periods are the longest in the Canary Islands, Castilla-La Mancha, and Catalonia, at roughly 140 days.
Common Treatments Done by Medical Tourists in Spain
Hospitals and medical care facilities in Spain offer high-quality procedures as well as services for patients that include complex medical treatments and procedures which include but are not limited to the following:
Cosmetic and general dentistry are some of the fields that have excellent quality for both local and international patients. The patients can avail themselves of innovative procedures that come with well-trained dentists and technological equipment. You can get transparent braces, surgeries, root canal procedures, and other dental processes.
Spain has some of the best dermatologists and cosmetic surgeons that are well-trained and have high experience in providing the best plastic surgery treatments for patients. The plastic surgery procedures provided in the country are comparatively quite more affordable than the procedures provided in other European and North American countries like the United States and the United Kingdom.
Liposuction and other elective surgical procedures can get out of the affordability range real quick if the person does not have any prior experience with the applications there. This comes as quite a problem for people in other European countries, but not in Spain as the doctors here provide excellent care and consultation without charging out of the ordinary from the patient, whether national or international.
Orthopedic surgeries, including transplants, spine injury operations, and joint treatments, are all performed with the help of excellent and innovative medical equipment there. If you are looking for some value medical treatment in this specialized field, Spain is among the popular options you can go for in the European continent.
Diabetes with eye complications, glaucoma, partial or full blindness is some of the areas of concern in the field. People with an aesthetic need can go for replacing their natural lens color as well in some cases. There are also facilities available for providing eye treatment for vision problems like myopia. People getting the treatment of ophthalmology can refer to specialists in the hospitals or private clinics and ask for scheduling an appointment with their healthcare specialist. It is recommended for international patients to get them at least a month earlier before entering the country to avoid any inconvenience.
The country offers various surgical procedures for obesity riddance in its healthcare facilities in both the public and private sectors. There are many procedures included in the list, such as bariatric surgery, liposuction, and others to treat obesity in patients all over the world. Especially diabetic cases are referred for such procedures that have difficulty fighting their obesity and want to avoid further complications and pathologies resulting from the already existing obesity.
Treatments are available for conditions like Parkinson's disease and other degenerative diseases. Doctors having a good knowledge of neurological pathologies are available in different health units of neurology. Competent neurosurgeons are trained from international lands, mainly from the United Kingdom, and provide high-quality services to the patients coming from the different cities of Spain as well as different countries from around the world.
Treatments like IVF, egg freezing, and other complex procedures that require precise care from the healthcare team are also offered in Spain. Now patients from all over the world can get benefit from the innovative equipment and well-trained staff in the hospitals regarding reproductive problems. Primary healthcare units have well-equipped labor rooms and operative procedures in gynecology and obstetrics that are made to facilitate pregnant women in the country.
Women's healthcare in Spain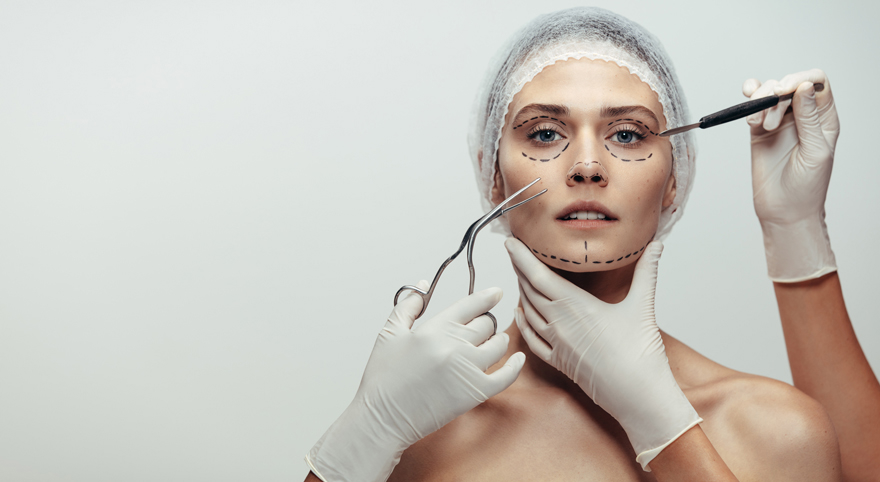 In general, women's healthcare services in Spain are of high quality. It can, however, vary by geography, with more available in metropolitan areas. In Spain, pregnant women can see gynecologists and midwives through either public or private insurance. The majority of births take place in a hospital, while home births are growing more frequent.
Contraception is readily available across the world. Condoms are available at pharmacies and supermarkets, while birth control tablets require a prescription in most cases. Without a prescription, you may obtain emergency contraception. There are clinics all around the country that provide free STD tests as well as sexual health information and guidance. Breast cancer and cervical cancer screening programs are managed by regional autonomous communities.
Since 2010, abortion has been permitted in Spain throughout the first three months of pregnancy. Terminations after this point are only authorized in exceptional situations, such as when the mother's life or health is jeopardized.
Children's healthcare in Spain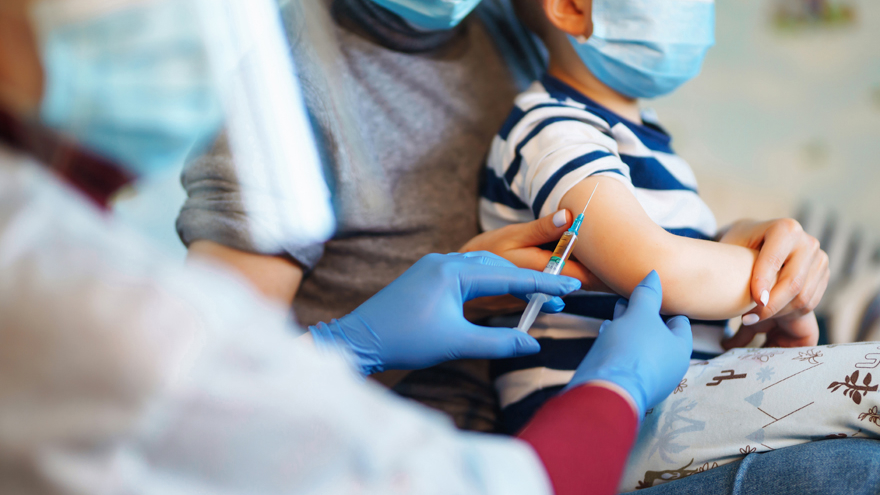 Children in Spain are covered by their parent's or guardian's insurance for free. This includes free dental treatment and access to pediatric services until the child reaches the age of 15.
Throughout the country, there are several specialized services that cater to the requirements of children. Mental health treatment is provided by child psychologists and psychiatrists. Although public services are adequate, private healthcare is an alternative for people living in areas where specialized facilities may be missing.
In Spain, there is a nationwide immunization program for children. Vaccines are offered for a variety of conditions, including:
Hepatitis B

Polio

Tetanus;

Measles, mumps, and rubella (MMR);

Diphtheria
Mental healthcare in Spain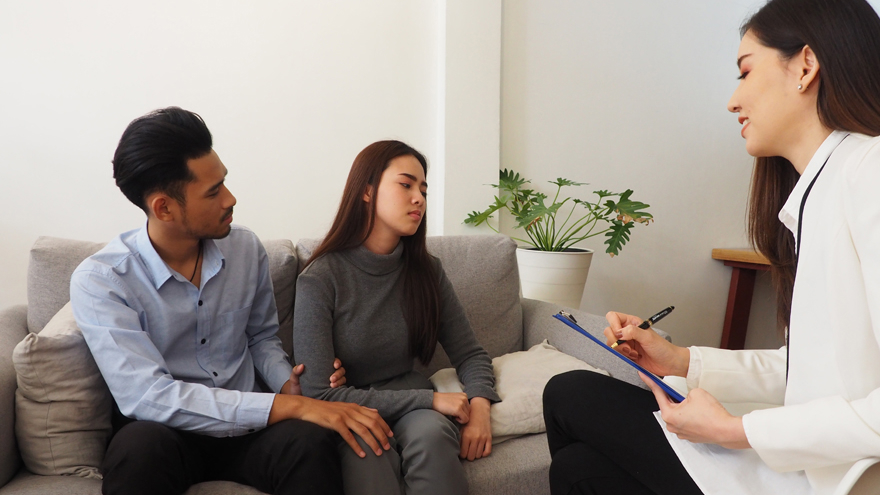 In Spain, mental healthcare falls short of what is accessible in terms of physical healthcare treatments. Per 100,000 people, there are 8.1 psychiatrists, 5.7 psychologists, 9.7 mental health nurses, and 32.2 psychiatric hospital beds. This is lower than the EU average.
These data illustrate the widespread disparity in mental health care in southern Europe when compared to the rest of the continent. Nonetheless, Spain has adopted a Mental Health Strategy aimed at improving treatment delivery and coordination. In Spain, the Confederation of Mental Health collaborates with the Ministry of Health to enhance service quality and integrate Autonomous Communities.
If you require mental health therapy in Spain, you will most likely be seen by your primary care physician or a health facility in the first instance. Those suffering from significant or recurring diseases will be referred for professional care, the majority of which is available at community mental health facilities. They can also get private treatment like counselling. However, public health insurance will not cover this, so if you do not want to pay the whole charges, you will require private coverage.
Healthcare costs in Spain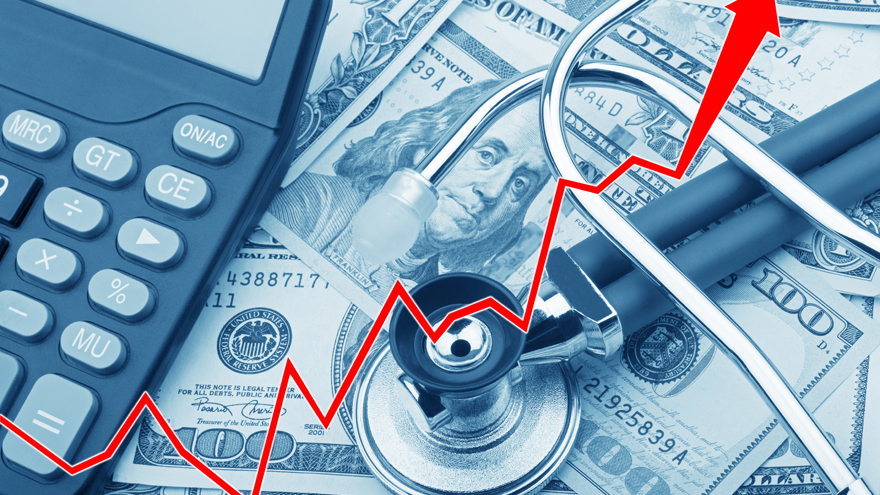 Spanish health-care spending amounts for around 9% of yearly GDP, ranking Spain 13th among EU/EFTA countries in terms of healthcare spending. The cost per participant is little more than €2,000. However, healthcare spending has risen in recent years, with a greater dependence on private sector providers.
Despite this, the majority of public healthcare in Spain is still free. If residents make regular public health insurance payments in Spain, they only have to pay a part of prescription prices. They must also pay for specialized medical procedures and may require supplementary private insurance coverage. The Spanish public healthcare system is supported through social security payments. Each area in Spain is responsible for its own health budget, which is eventually provided by the federal government.
Health insurance in Spain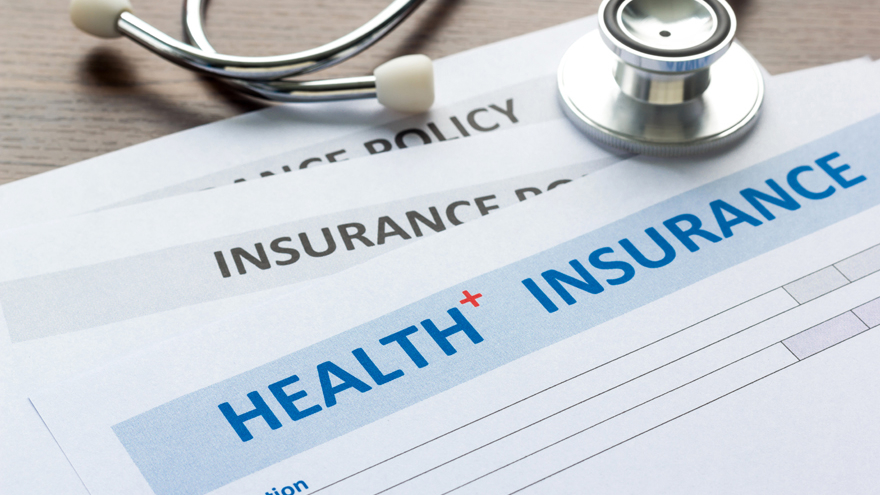 In Spain, health insurance is provided through social security contributions given by all employees and self-employed workers. Employees' spouses and children are also covered.
If they are inhabitants, certain additional categories, such as seniors and those receiving benefits, can also register for healthcare. They can do so even if they haven't paid into the health-care system. The convenio especial is a discount state contribution system for low-income and unemployed people. Those who are not protected by state insurance or the EHIC card must get private medical insurance. For more information, see our guide to health insurance in Spain.
The cost will be determined by your age, gender, and any pre-existing medical issues. The average monthly cost of health insurance is from 100 to 200 EUR (112 to 224 USD). Some of the larger insurance firms offer policies for as little as 50 EUR (56 USD) each month. In the private sector, primary care consultations and specialists typically pay between 100 and 150 EUR (112 to 168 USD) each appointment.
Conclusion
Unlike most of the countries that are specialized in a few medical treatments and have limited specialists in these fields, Spain has a good overall ratio for being an all-rounder when it comes to specialized medical fields. The key is to rule out your primary problem and get in contact with the doctor specialized in the field that concerns your diagnosis or symptoms. This will help you achieve accurate results without having to waste your money for nothing.
Spain, with its good reputation of providing good medical care to international patients, makes for a perfect reason why Spain is among the best destinations for patients all over the world. We hope this article gave you an insight into the different medical treatments provided in Spain and why Spain stands among the best countries for its healthcare system.
Any questions we can answer?
CloudHospital is staffed with experienced, qualified specialists in the healthcare industry. We can help you with consultations and bookings with the most sought after doctors and hospitals in multiple countries. Our service is free and we are open 24/7.