Did you know there is a wide variety of hospitals around the world?
Some have thousands of patient rooms, some are well known for their cancer treatment, while some are in tourist destinations.
Medical Video Consultation
Get an online consultation from the world-class experts without leaving your home.
• free online consultation about the deals details
• doctor's online consultation according with specified fee
Thailand
Everything you Need to Know about Thailand Medical Care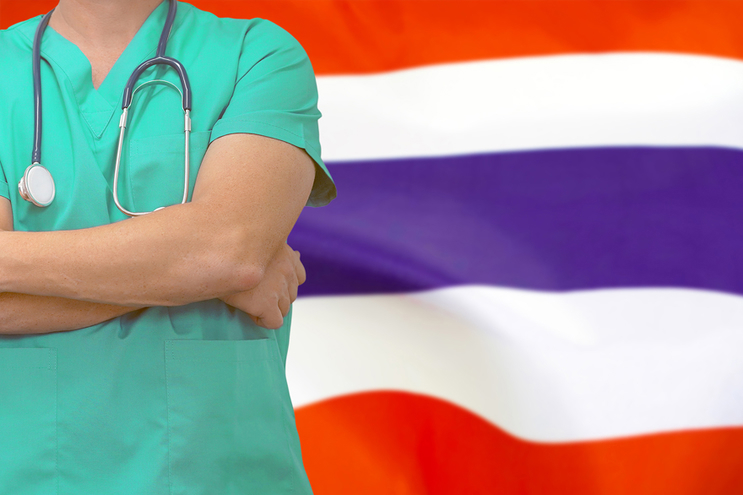 Overview
Thailand has one of the greatest healthcare systems in the world. In 2002, the government launched its universal coverage program, which provided universal health care to all people. According to the latest stats, there are 927 government hospital units, 363 private hospitals, and over 35,000 government and private health centers and clinics.
The standard of medical treatment in the country has proved drastically over the past few decades, with several hospitals reaching the international standard. Especially in the capital city, Bangkok, the hospitals are great according to western standards, and a lot of hospitals have a good reputation there. The national and foreign doctors working at these hospitals are mostly trained in Europe or the United States.
Healthcare in Thailand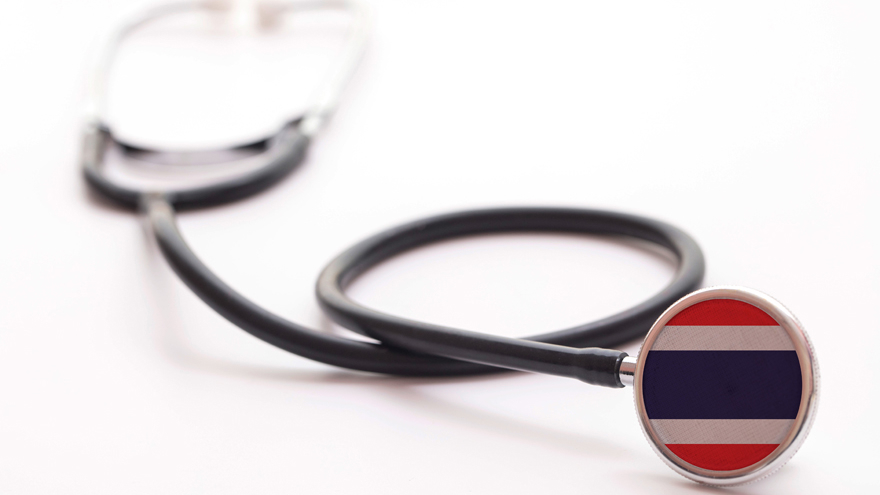 Thailand is getting recognition worldwide for the quality it has been providing for its healthcare services according to a US magazine CEOWORLD that placed the country in the sixth position having the best overall healthcare systems in the world, beating European countries like Spain and Belgium.
The country has received a score of 67.99 out of the total 100. Breaking down this figure into different categories, Thailand scored the most in its affordability for healthcare, followed by other categories in sequence – healthcare infrastructure; 92.58, government readiness; 89.91, medicine availability; 67.51, and so on.
Private health insurance is required for tourists and residents of Thailand who do not qualify for any of the preceding schemes. Fortunately, there are several low-cost options accessible. Furthermore, top-tier private hospitals in Thailand frequently accept private insurance coverage. Medical tourists from all over the world come to these clinics for treatment because they give such exceptional care.
Thai healthcare is so outstanding that many non-Thai citizens go from Europe, America, and other areas of Asia to obtain treatment. Thailand's medical tourism business is well-known for providing patients with cancer treatment, reproductive help, orthopedics, cardiovascular medicine, and dentistry.
Thailand's healthcare Infrastructure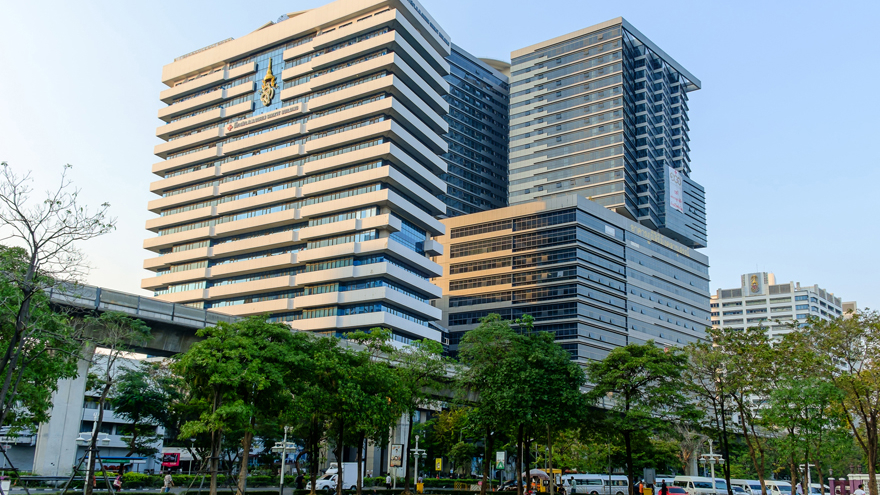 Thailand's 68 million people are served by 927 government hospitals and 363 private hospitals, with 9,768 primary care health units (SHPH clinics) responsible for Thai residents' health at the sub-district level as of 2019. SHPH has had a tremendous impact on Thai public health. There are also 25,615 private clinics.
The civil service welfare system for government servants and their families, Social Security for private employees, and the universal coverage plan, which was implemented in 2002 and is open to all other Thai nationals, provide universal health care. Some private hospitals participate in the programs, although the most majority are supported by patient self-payment and private insurance. According to the World Bank, 99.5 percent of Thailand's population is covered by health-care plans.
Thailand was one of just a few lower-middle income nations to implement universal coverage measures in 2001. In keeping with the tiny co-payment paid for treatment, means-tested health care for low-income households was replaced with a new and more comprehensive insurance program known as the 30 baht initiative. People who join the system are given a gold card, which permits them to use services in their health district and, if required, be sent to a specialist elsewhere.
Benefits of Choosing Thai Healthcare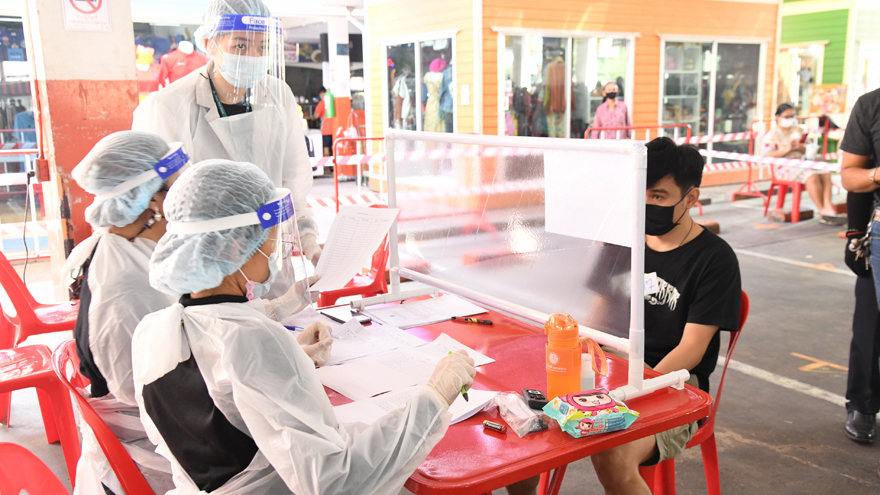 The routine procedures in healthcare like checkups, endoscopies, or physical therapies are dramatically more affordable as compared to countries in the west like the US, and still more affordable than a lot of other places in the globe. Moreover, it is possible to arrange different procedures with an OPT visit so that it doesn't take a lot of precious time from you.
Bangkok, for example, has over 20 hospitals accredited by Joint Commission International that is widely considered as the standard benchmark for hospital quality. The accreditation is possible when a hospital is going to offer the latest treatment advancements in the surgery and treatment department. For instance, BNH gives a 4D Mammography, which has the ability to detect cancer in its earlier stages, and a Cath Lab to examine patients having heart symptoms.
Cost-Effective Procedures
If a patient needs a complicated surgery, the country still makes for a popular choice for receiving medical treatment as there are some cost-effective and comfortable accommodations for international patients.
Waiting for a procedure in other countries can not only be tiresome, but it also requires a lot of extra money. Not in Thailand, where general physical examinations are done on the date of admission in the hospital and are doable in only three days. Of course, you might want to send your medical records as well as details before, but if the speed is an important factor, considering Thailand is a wise choice.
When it comes to the question of your health, the cost shouldn't be a big concern. However, getting a lower cost is an extra benefit you can get while getting your treatment abroad. Unlike most countries, Thailand has certainly lower medical treatment costs, which keep it popular. By general observation, we can say that the prices here are 70 percent cheaper than in the United States.
Skilled Professionals
It is quite common for Thai doctors to study abroad where they would get new skills as well as get different approaches to the field in the United States, Germany, and other western countries. As they return to work in their land, their international experience adds more skills to their work, making sure Thailand stays at the forefront of medical innovations and techniques.
How to Choose Hospitals in Thailand?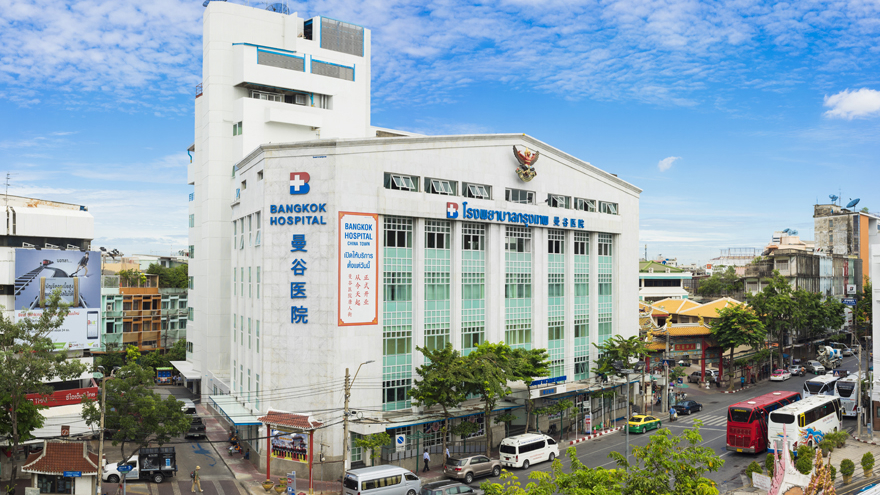 This availability of medical services across Thailand is described as follows.
In Thailand, top quality private hospitals include, for instance, the Bangkok Hospital Medical Center, the Samitivej Hospital, and Bumrungrad International Hospital. In the Pattaya region, top-quality medical services are available at the Pattaya Memorial Hospital and the Bangkok Hospital Pattaya, for example.
In the region of Chiang Mai, the Chiangmai Ram Hospital provides top quality medical treatment. In Phuket, the Bangkok Hospital provides treatment meeting international standards. On a general note, the Bangkok Hospital chain gives a treatment of an international standard across the country.
In the centralized urban areas, the doctors that work at the hospitals treat their patients at small clinics in the evenings. Receiving medical treatment is quick and effortless, and the price is lower than in a private hospital.
Getting Medical Insurance Cards
Patients wanting to treat their conditions in Thailand need to buy comprehensive travel insurance. In illness, the trip home would be expensive and hard to arrange without having private travel insurance. The treatment is not initiated prior to the insurance company issuing a confirmation. The Thai hospitals often require cash payments, so you need to take your insurance cards with you as you reach Thailand.
Considering Ambulatory Services
It needs to be considered that services for ambulances are quite fairly primitive in Thailand. The hospitals at large have ambulances where a treatment for an emergency is initiated immediately. However, the first response treatment is given by volunteer organizations. Because of traffic jams in different cities, ambulances are less to find.
If you are suspecting that your current medical condition might require emergency treatments as you stay in Thailand, it is suggested that you stay near a hospital. It will ensure that you get the right medical attention in time.
How to Choose Doctors in Thailand?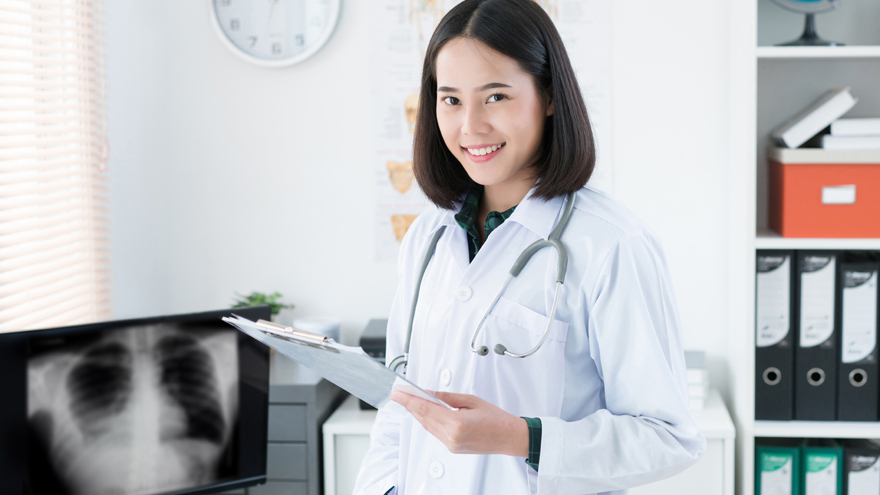 The majority of doctors in Thailand are specialists. As a result, finding a trustworthy general practitioner to manage minor medical conditions may be challenging. A general hospital will almost certainly examine you by a doctor who is an expert in a certain subject. This expert may struggle to deal with a lot of minor medical ailments that you may have. As a first line of defense, you should consult an internist.
Please keep in mind that big hospitals in Thailand still employ family doctors or medical practitioners. Furthermore, most Thai doctors do not work in a single location. Thai surgeons and physicians work in a variety of hospitals located across the city. Some of these doctors also have their own private clinics. As a result, doctors in Thailand are expected to make rounds from hospital to hospital. This causes certain problems. For example, if you have recently had surgery and a problem emerges, your surgeon may have already departed for another hospital and must handle your case over the phone.
Most often, doctors in these areas speak English. Doctors are available rather quickly, and the level of pricing is quite reasonable from a European perspective. The prices vary slightly, but you should check them on the official sites just to be sure. You should note that there will be separate charges for medical procedures or examinations.
Choosing Concerned Doctor in the Field
Most doctors are specialized in a certain field. Therefore, finding a general practitioner for ordinary treatments might not be easy on the first go. Most of the doctors provide basic healthcare in areas outside of the urban core. The specialists found in the country are in abundance. For this reason, it is quite common to be examined by a doctor having specialization in a certain field. It might get hard to get into the details of a complicated procedure if the specialist treating isn't specialized in your diagnostic area of concern. The right idea would be to find an internist as the first resort.
Considering the Location
You will need to consider major hospitals in the country that get doctors or practitioners. In addition, most of the doctors in Thailand do not have any specified place of work. Thai surgeons, as well as physicians, are employed at a lot of different healthcare units that can be spread all around the country.
Some of the doctors also have some private clinics. For this reason, the doctors in the country are likely to visit from one hospital to another to do their rounds. This can lead to some complications; for instance, if you just had surgery and a minor inconvenience rises, the surgeon you would try to reach might have already left the hospital from where you got your treatment.
You should note that there will be hospitals in the country employing medical practitioners and family doctors. Moreover, most of the doctors in the country do not have any specified place of work, as stated above. In such cases, you might want to deal with your problems by conversing over the phone.
Popular Treatments in Thailand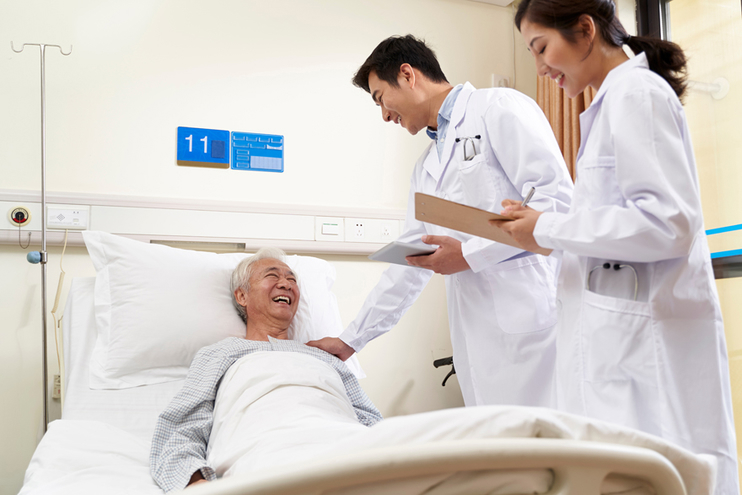 Being one of the most known treatments in Thailand, dentistry is regarded as an area of medicine many people are looking forward to. At most of the hospitals, the doctors usually prefer doing the follow-up work personally. This means you might need several visits to the hospital over several weeks. The good news is that you can expect to pay half of the dentistry cost in most western countries.
The BNH Hospital in the Thai Silom area is specialized in orthopedic surgery and spine treatments that include pediatric, foot and ankle, hand and microsurgery, arthroscopy and sports medicine, spinal surgery, and arthroplasty. All of the professors, as well as surgeons, come from accredited hospitals like the Chulalongkorn Hospital. The spine surgeries are done by teams that include neurosurgeons, orthopedists, anesthetists, pain specialists, and cardiologists. The medical team has been working for a lot of years, and the complication rate is quite low. Moreover, the nursing team is quite attentive and experienced.
Thailand also specializes in heart procedures, including transplants and surgeries. People from all over the world consider Thailand to be among the best places in the world for this purpose. There are different medical procedures in the department of cardiology that come with the latest medical technology and equipment so that people can get accurate and error-free treatments with minimum risk of mistreatment. On the whole, the innovative tools provide a good chance for the patients to get facilitated by world-class technology when getting their medical procedures done.
We hope this article gave you an insight into Thailand's medical infrastructure and some reasons why Thailand is a considerable place to go for different medical treatments.
Private Care Vs. Public Care in Thailand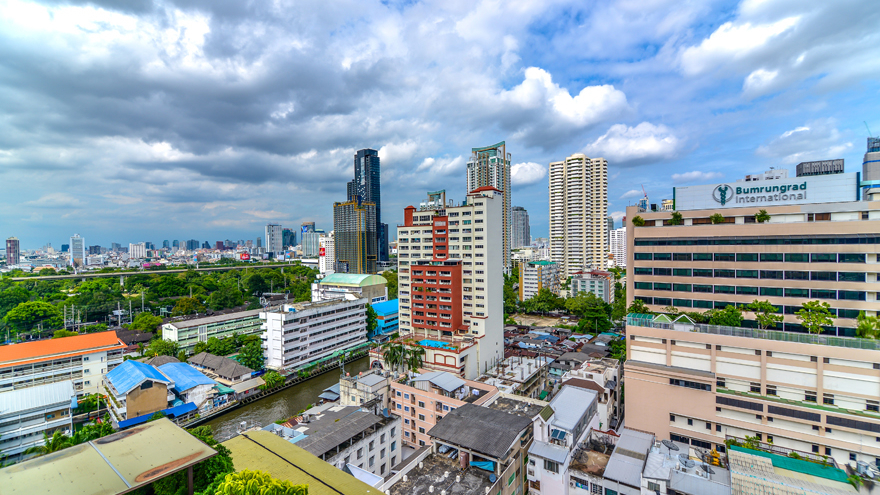 Check the website of a private hospital before leaving your house to determine if the institution takes your insurance plan. If your medical issue is not urgent, it may be worthwhile to examine pricing on the websites of several hospitals ahead of time. Going to a website may also allow you to make an appointment. Treatment packages, such as these coronary health alternatives at Bumrungrad International Hospital, can also be purchased ahead of time.
Visiting a public hospital or clinic might help you save money, albeit foreigners may be charged somewhat more than Thai natives. When visiting a public institution, you should expect long lines and congested waiting spaces. In contrast, you may typically stroll into a private setting and receive care right away, even if you don't have an appointment. Furthermore, while private hospitals sometimes include workers that know English and other other languages, you will almost certainly have to converse in Thai at a public hospital. If you don't speak Thai well, bring a Thai-speaking friend or family member who can translate for you. They can also entertain you while you wait!
Thailand's physicians are well-trained and should be up to date on medical advances and treatments. You will be cared for whether you go to a public or private hospital. However, public hospitals may not have the same level of technology as private hospitals. You may also encounter difficulties receiving some procedures. Abortion in the first 12 weeks of pregnancy, for example, is legal in Thailand, however some doctors are still reluctant to conduct abortions.
Pharmacies in Thailand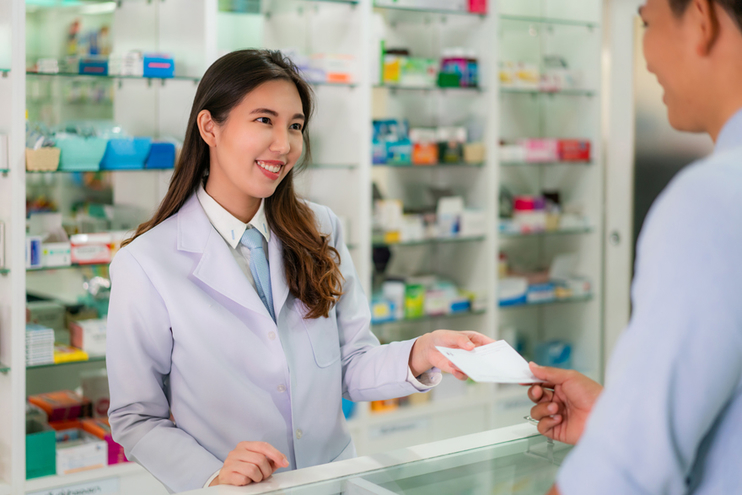 Thailand has a plethora of pharmacies, both in metropolis and in rural communities. Many are independently owned and operated; however chain pharmacies do exist. Pharmacies are easily identified by a white sign with a green cross and green text. Most pharmacies are open seven days a week, with the exception of Sundays, which are only open for a few hours.
Formal prescriptions are not often required for medication, and many individuals go straight to a pharmacy if they are feeling ill, which has contributed to an issue with antibiotic misuse. Expats should contact a doctor if they have any medical problems, but keep in mind that hospital pharmacies are sometimes more expensive than independent stores in town.
The vast majority of certified pharmacists should be able to provide medical advice in English.
Is Healthcare in Thailand Free?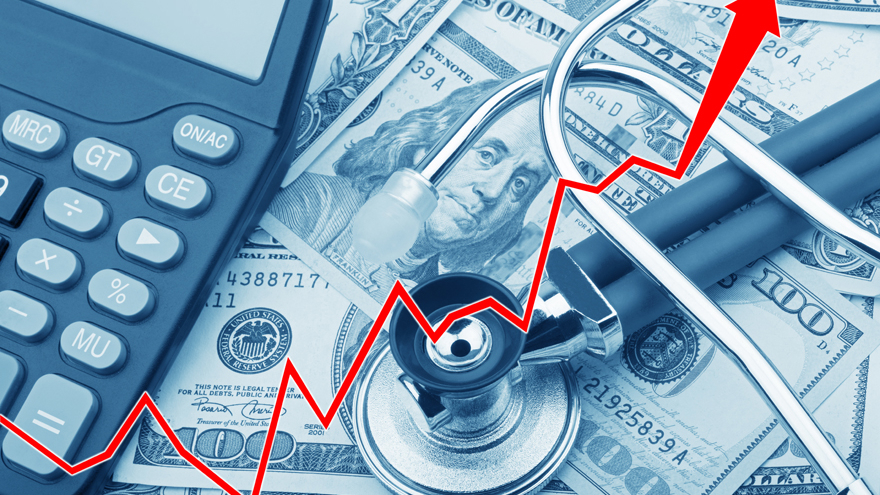 The healthcare scheme that brought Thailand to universal coverage initially required a nominal copayment of 30 baht to obtain services. As a result, the universal coverage program was also referred to as the 30-baht scheme or the 30-baht initiative.
In 2006, this low copayment for therapy was eliminated. As a result, Thai nationals may now access a wide range of healthcare treatments with no out-of-pocket expenses. Taxation is the primary source of funding for healthcare. The government funds hospitals and pays the wages of many employees. A variety of pharmaceutical medications are manufactured in Thailand and are hence quite inexpensive.
However, unless a foreigner or expat is covered by their Thai employer, they should count on paying for a private insurance plan and associated expenditures while in Thailand. These insurance policies should not be prohibitively expensive, there are several plans available with a variety of coverage options but they will not be cheap.
Thai Insurance Requirements for Visitors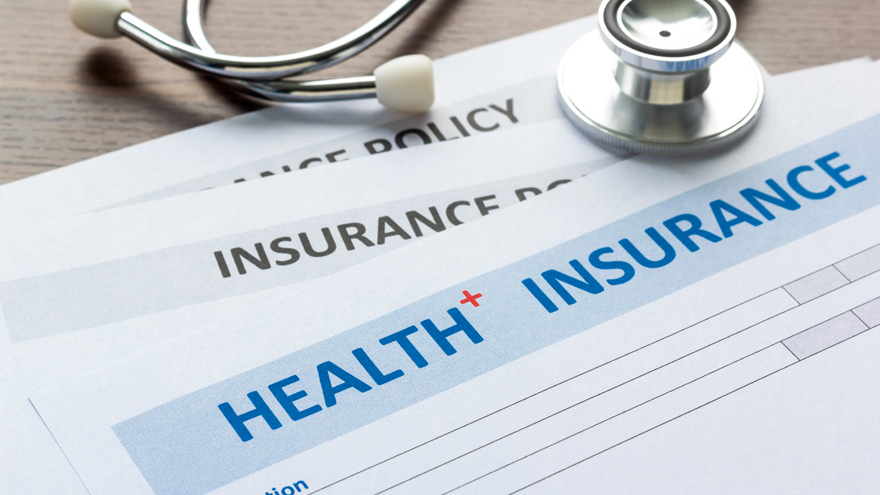 Travel medical insurance will protect short-term visitors, such as tourists in Thailand, from being overwhelmed by medical bills. A modification in visitor insurance regulations was also triggered by the COVID-19 outbreak. You must now have a coverage that covers at least $100,000 in COVID-related medical care in order to enter Thailand. The correct policy might also guarantee that you will be treated in private facilities with cutting-edge technology. Private hospital staff will most likely speak English and other foreign languages.
The Future of Healthcare in Thailand
Regardless of how fantastic Thailand's healthcare is right now, the government must plan for the future. Thailand, like many other nations, is experiencing rising healthcare expenditures, particularly as the population ages.
World-class hospitals, research centers, and specialist care clinics may be found throughout Thailand's cities, particularly Bangkok. This is not always the case in rural regions. The Thai government has sought to enhance healthcare in rural regions by recruiting medical students from rural areas, introducing required rural service periods, and granting financial incentives. More attention to this topic will help to improve equity in rural health services.
Health hazards in Thailand
Thailand has various health risks. There is a danger of developing mosquito-borne illnesses such as Japanese encephalitis, malaria, and dengue fever in specific places. Expats can consider taking malaria pills and avoiding mosquito bites by sleeping beneath a mosquito net and wearing long-sleeved shirts and pants. Aside from mosquitos, it is important to prevent typhoid, which can be caught through contaminated food or water.
Another potential health danger is the high amount of air pollution in major Thai cities, such as Bangkok, which might worsen respiratory disorders.
Conclusion
Thailand's healthcare system is typically of good quality. The country has the unusual medical dilemma of having more specialists than general practitioners, making it difficult to locate a trustworthy GP to handle basic medical ailments. Healthcare in Thailand is inexpensive when compared to the United States and Western Europe. Although foreigners working in Thailand have access to free public health care, most expats choose private treatment since it is speedier and of higher quality.
Any questions we can answer?
CloudHospital is staffed with experienced, qualified specialists in the healthcare industry. We can help you with consultations and bookings with the most sought after doctors and hospitals in multiple countries. Our service is free and we are open 24/7.