Did you know there is a wide variety of hospitals around the world?
Some have thousands of patient rooms, some are well known for their cancer treatment, while some are in tourist destinations.
Medical Video Consultation
Get an online consultation from the world-class experts without leaving your home.
• free online consultation about the deals details
• doctor's online consultation according with specified fee
Turkey
Top 9 Benefits of Healthcare in Turkey for Expats

Overview
A lot of people get medical treatment abroad for a number of reasons. Lower medical expenditure, additional amenities, and shorter recovery time are some of them. Due to these factors, doctors in Turkey are in great demand. Thousands of people from all over the world travel to Turkey each year to receive medical treatment. The healthcare system's success has grown in recent years. In Turkey, it is simple to find well-educated, English-speaking medical personnel.
The Healthcare System in Turkey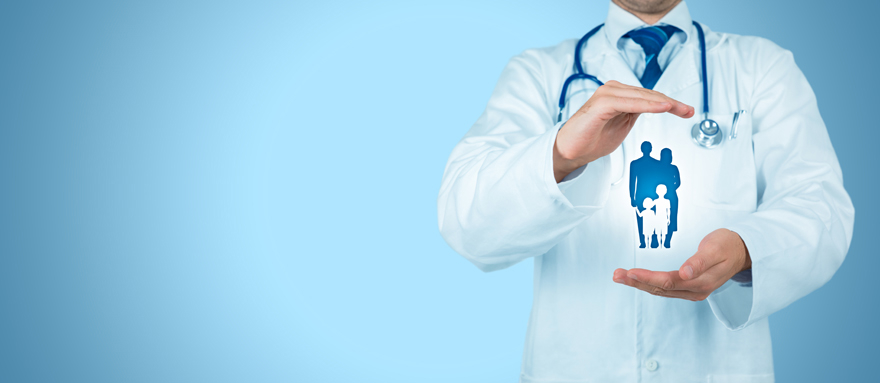 Because of the various policies and ministries involved in this sector, Turkey's health-care system is extremely complicated. The Ministry of Health oversees all health-care and social-welfare initiatives. Today, health care in Turkey is better than in the past, but it still falls short of expectations, particularly in most state hospitals in smaller cities.
Private hospitals have recently improved their physician and medical equipment quality by investing more money in this industry. Most hospitals and physicians are centered in cities and large towns where there are more people and profit; however, there is less health treatment in the countryside and rural regions. Throughout addition to the public and commercial sectors, universities and the Ministry of Defense develop and run hospitals in the nation.
In Turkey, healthcare includes both state and private health services. Healthcare is provided by the Ministry of Health (MOH), universities, and the private sector.
Foreigners and expats living in Turkey can apply for health benefits in two ways;
Universal Health Insurance and

Private health insurance.
In Turkey, the European Health Insurance Card is ineffective. In addition, health insurance is required in Turkey. As a result, you'll require health insurance to apply for residence or work permits. According to a report published by the Turkish Healthcare Travel Council, 746,000 ex-pats from 146 countries got treated in the country in 2019. The Government also supports the industry and estimates that around two million foreigners would be visiting Turkey for medical treatments by 2023.
Healthcare Benefits in Turkey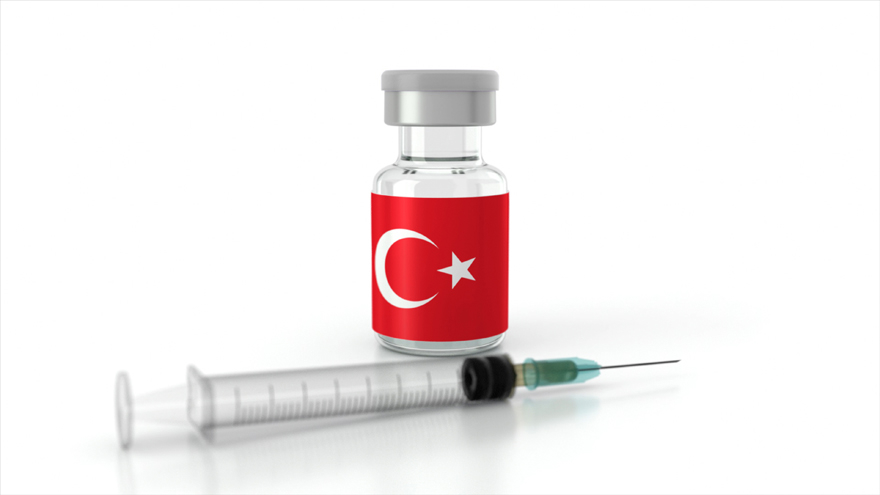 Turkey stands to be the third-largest country in terms of providing medical treatments in the world. They rank right after the superpower US and South Korea.
Affordable Private Healthcare
Unlike its neighboring western private healthcare systems, the private healthcare system in Turkey offers affordable rates to expats coming from across the globe. Be it getting your turn for an aesthetic surgery procedure or be it getting a specialized treatment in some other sector; you can find a lot of conveniences when it comes to finding affordable private healthcare in the sector.
Accommodation when it comes to the US and UK for medical care can be quite inconvenient. This is because the medical expenditure is already over the top, and the exceeding cost of rent around the hospitals and the clinical setups are just out of reach for many ex-pats. To sum things up, the total cost gets sky high. Turkey comes as a breath of fresh air as it is one of the very few places in Europe to be accounted for manageable and easy accommodation for different people. You don't get to pay thousands of dollars for spending a few weeks during your medical stay in the country.
Turkey has a high range of hospitals that are accredited by the US healthcare system. This means you can expect top-quality medical care from the hospitals there with leading innovative technologies, skillful staff, and professional infrastructure.
In general, surgeries in the country are up to 67 percent cheaper than in the rest of the countries in the private hospital practice. In cosmetic surgery, this discount accelerates up to 70 percent up than most of the European continent. You get to have more savings without having to compromise on the quality of the treatments that you are looking for.
Moreover, Turkish Airlines also give a special discount for foreigners. If you figure out the total cost of the surgery, including the accommodation and the travel fee, the cost would be a lot cheaper in comparison to the same surgery you would get in other western countries. So, why not save money and have a holiday as well?
While many countries are popular for specific types of medical treatments, Turkey takes a different route. People around the world travel to Turkey for a lot of reasons that include cancer treatments, hair transplant, dental treatments, in vitro fertilization, and more. They are also known when it comes to mental health and smoking therapy.
The beauty of the industry in Turkey is how the Government aids in developing and upgrading its health sector, keeping it at the top of the whole industry. The Turkish Government follows a private-public partnership model for improving the country's infrastructure in healthcare, and the private hospitals also make an investment towards improving their health facilities. As is mentioned earlier, in addition to monetary investment, internationally trained doctors and surgeons decide to stay and performing their profession in Turkey, making sure the level of care is the best it can possibly be.
Without any doubts, Turkey provides good medical treatments to foreigners. You can easily get a medical procedure scheduled in as early as fourteen days in comparison to being waiting for around 18 months for other procedures in some other western country.
All of these benefits truly make Turkey one of the best places in the world for medical procedures. It is especially fit for those who are looking for medical treatments out there in the west but are failing to find an affordable and diverse healthcare system. So, if you want to save some good money and also get yourself treated in one of the best healthcare systems in the west, Turkey is the option you should consider.
Central Hub Between East and West
The geographical location of Turkey makes it one of the most interesting places in the world. Expats from both Asia and Europe, East and the West, can visit Turkey and take advantage of the accessibility the country has to provide to its travelers. If you are looking for some good accessibility where you can easily cross one continent from another without actually having to travel a lot, this country stands as a great option. Those are having a Schengen visa stand at even a better spot to avail this opportunity for getting the best medical facilities in the country.
Turkey has one of the best hospitals and medical staff for foreigners. While you save money as you go to affordable clinics and hospitals in Turkey, you can also take some time out to travel and amplify your healing process.
Quality of healthcare in Turkey vs the world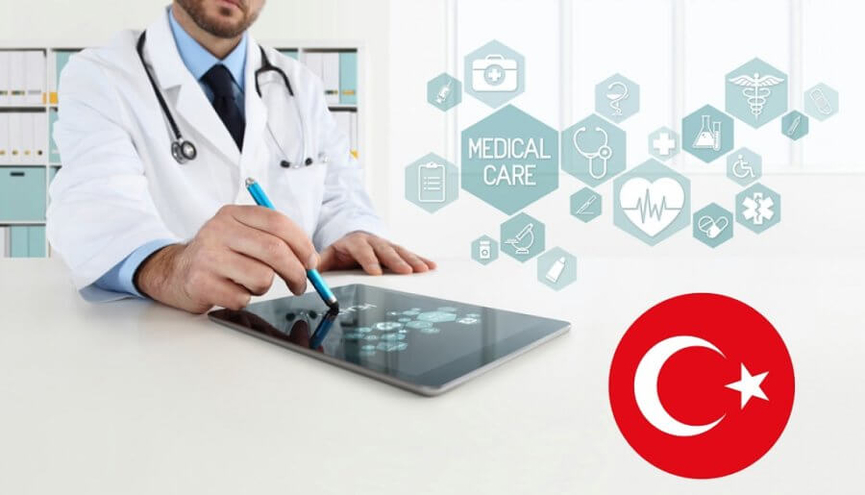 Turkey's health-care system has advanced significantly in recent decades. This ranked the Eurasian country 37 places lower than the United Kingdom, and lower than similarly impoverished countries such as Macedonia, Lithuania, and Bermuda. Turkey still has a long way to go in a number of areas, including increasing the number of physicians in the nation. According to the World Bank, there are approximately 18 doctors per 10,000 people — fewer than in neighboring Cyprus or war-torn Libya.
6.9% of people over the age of 15 in Turkey also have unmet health needs, according to Eurostat, which is a fifth higher than the UK's 5.8%. This shortfall in quality can be largely explained by the fact that Turkey spends just 4.22% of its GDP on healthcare, according to the World Bank.
However, out-of-pocket expenditure still isn't scandalously high, currently standing at 17.38%, according to the World Bank. This is only slightly higher than the UK, and below many nations with a higher GDP, including Australia, China, and Italy.
Turkey also has 2.81 hospital beds per 1,000 people, which is very respectable. It's more than the UK, US, or New Zealand. And individuals spend an average of ₺2,030 (£190) on healthcare each year, according to the TSI, which employed expats should be able to easily afford.
Public healthcare vs Private healthcare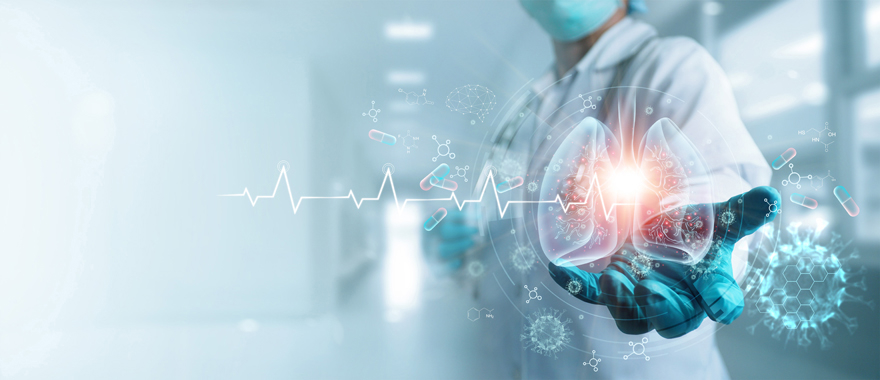 The Turkish public health system is underfunded and overburdened, however services such as prescriptions, hospitalization, pregnancy, rehabilitation, and expert treatments are subsidized.
Payment is paid either out of pocket or by mandatory payments to the Social Insurance Organization for Health, with the amount normally withdrawn from your pay at the end of each month by your employer. Expats will only be eligible for these services if they have lived in Turkey for two years and paid to the fund.
Expats in Turkey, on the other hand, prefer to seek treatment at private hospitals, where they may benefit from superior facilities and well-trained personnel who are more likely to understand English. While it is more expensive than public healthcare, it is still quite inexpensive. Expats who use private healthcare avoid the lengthy lines that are common in state-run facilities.
Those who want to stay in Turkey for an extended period of time or who suffer from chronic ailments may consider purchasing health insurance. Because the European Health Insurance Card is not accepted in Turkey, health insurance is recommended if you wish to be treated in a private facility.
How to Choose Hospitals in Turkey?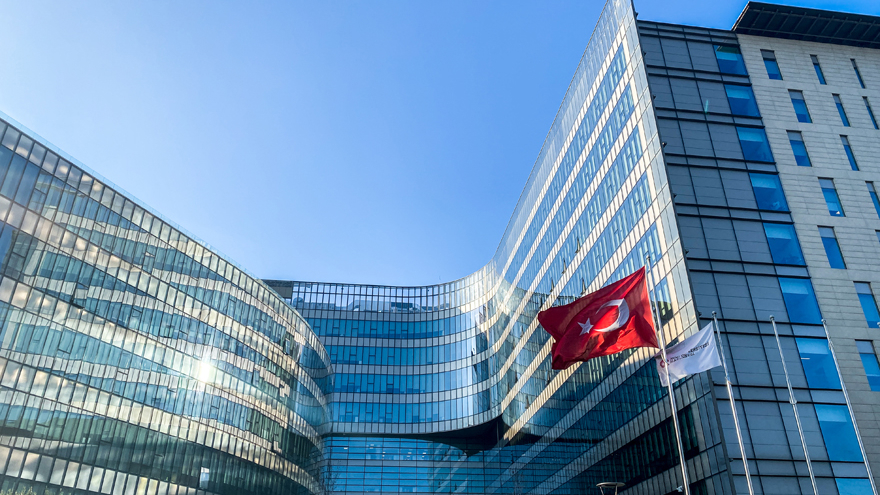 There are the following things that you need to consider as you choose hospitals in Turkey:
Accreditation of Hospitals
You should find an accredited hospital in Turkey when you are looking to get treatment there. This will prove that the hospital is recognized well in the industry and meets the highest standards in the medical industry over there.
As a foreigner who would be visiting Turkey for the very first time, it is necessary to decide about your accommodations prior to and after your treatments. A lot of hospitals would be offering packages that will include accommodation as well as transportation at surrounding hotels. If you are looking forward to enjoying a good vacation in the country while you are getting your treatment, a lot of hospitals will offer that option too.
Turkey's Best Hospitals for Visitors and Expatriates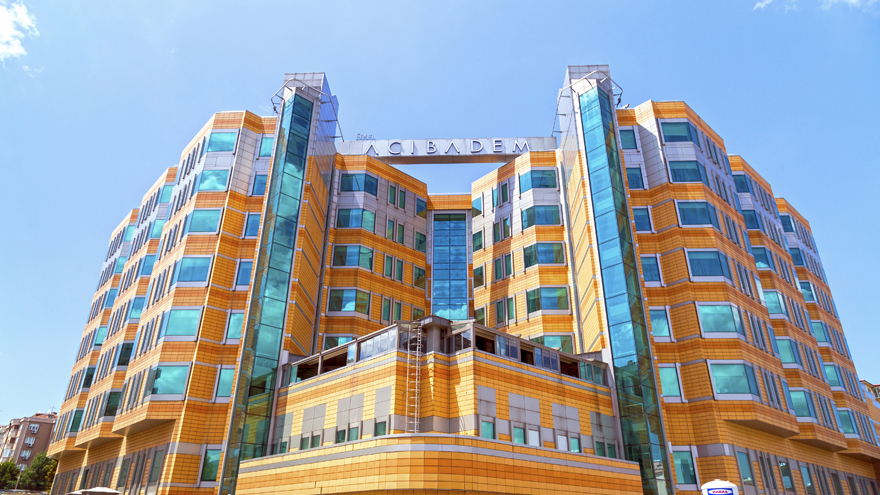 Visitors and expatriates should be aware that the quality of healthcare in general, and hospital facilities in particular, varies significantly across Turkey. The Turkish government has made major expenditures in its healthcare system in recent years as part of a comprehensive reform program aiming at making quality healthcare available to all citizens, including expats and visitors. However, there is still a significant disparity in facilities and services between private hospitals in big cities and public hospitals in rural regions. You may absolutely obtain high-quality healthcare from well-trained doctors at many of Turkey's hospitals as a non-local, but you must be aware of your best options for medical attention within the country.
In general, expats and visitors will likely receive the best care in private hospitals in Turkey's largest cities, notably Istanbul. These hospitals often provide well-trained medical personnel as well as up-to-date, well-maintained equipment. Indeed, Istanbul's top private hospitals have partnered with some of the most renowned international healthcare organizations, including M.D. Anderson Cancer Center in Texas and Columbia Medical Faculty in New York; these collaborations enable Istanbul's private hospitals to provide inpatient and outpatient medical care that rivals North American and Western European healthcare systems.
However, there are some fundamental flaws with Turkey's public hospital system. While many of the physicians and other medical professionals at these facilities are well-trained and highly skilled, the government's overall lack of financial support for Turkey's public hospitals has taken its toll on equipment and facility quality. In Turkey's public hospitals, poorly maintained and obsolete medical equipment is the standard. English is rarely spoken, and even essential hospital services, such as cafeteria service and enough donor blood supplies, are frequently inadequate. Furthermore, due to the chronic overpopulation that plagues many public facilities, wait times can be lengthy and services sluggish.
Healthcare services in Turkey are usually less expensive than in many other countries, and expats who have lived in Turkey for at least a year and pay to the country's social security program are eligible for public healthcare benefits. Many expatriates and visitors continue to enroll in private international health insurance policies, especially since state healthcare benefits cannot be used at private hospitals in Turkey. One other thing to keep in mind while paying for hospital treatments in Turkey: EU nationals should be aware that the European Health Insurance Card is not recognized in any of the country's healthcare institutions.
Best International Hospitals in Turkey for Foreigners and Visitors
Avrupa Florence Nightingale Hospital

Eylul University Hospital Inciralti
How to Choose Doctors in Turkey?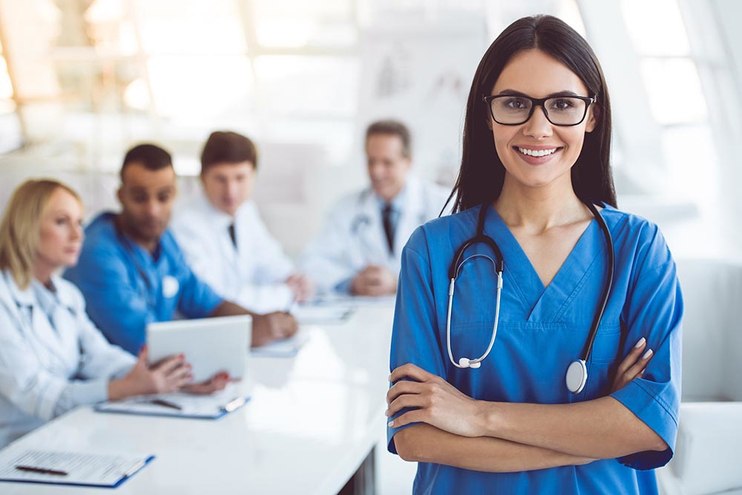 Most European and American doctors, when deciding to practice their medical residency abroad, choose Turkey as their target country. This is because Turkey, with its Public-Private Partnership model and diverse medical expertise opportunities, attracts different medical professionals from the west. What's more, the US accredited hospitals in the country make it easier for US doctors to adapt to the place easily and continue their medical practice thoroughly.
So, choosing a doctor in Turkey is not a big deal. You just need to make sure that you are choosing a specialized person for your specific concern so that no problem arises as you proceed with the procedure. Also, making sure the personnel practices in a reputable organization is one thing you need to be concerned about before making the final decision to get the operation.
Cancer Treatment in Turkey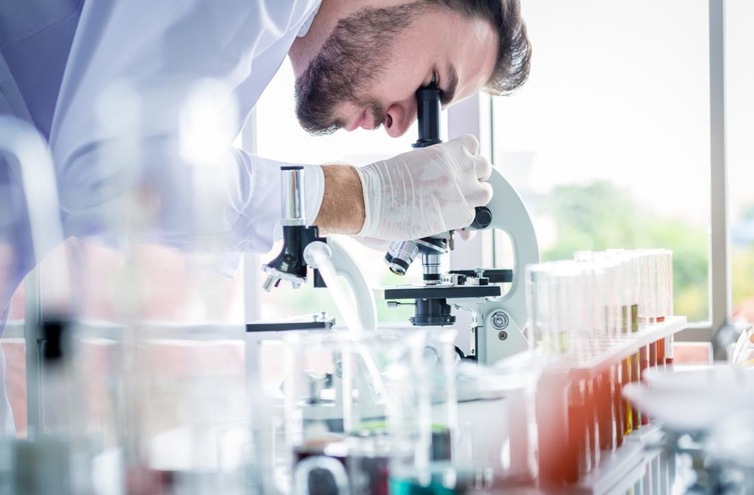 Cancer disease types are the most commonly treated diseases in the country. Innovative technologies allow for painless and relatively safe operations and tumor elimination. Hospitals in the country come with the most innovative technologies: Gamma knife (gamma knife perfection), TrueBeam, Cyberknife, LIAC or Intraoperative Radiation Therapy, Robot da Vinci, Rapidark, and Robot da Vinci.
Other Specialties Reproductive Medicine and Plastic Surgery in Turkey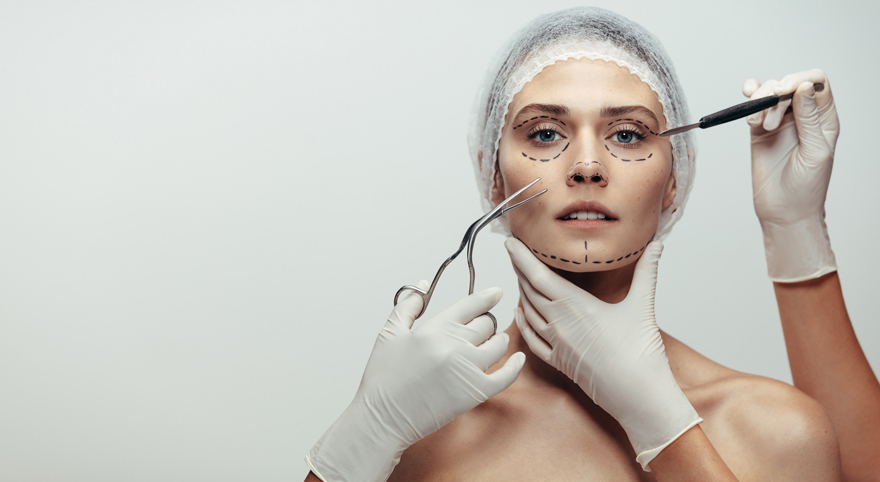 Specialties other than cancer treatments include reproductive medicine and plastic surgery. Turkey is regarded as among the top places in the world when it comes to reproductive medications and pregnancy care management. Indeed, innovative technologies not only enable couples to overcome fertility issues but also make sure the delivery process is healthy and safe. Basically, couples mostly come to clinics in Turkey for two reasons: IVF and Childbirth. The labs there are equipped with innovative equipment and come with an experienced team of healthcare staff.
Plastic surgery is also a common treatment specialty in the country, as you can find skilled local plastic surgeons operating there every day. They are doing complicated and unique surgeries as well as popular and minor aesthetic changes such as blepharoplasty and rhinoplasty.
Based on the demands of the clients, there are several options available in multidisciplinary hospitals as well as private plastic surgery centers. Hospitals on large scales are generally concerned with reconstructive surgery. They deal with the patients who face postoperative disorders and posttraumatic disorders of the anatomical and functions of the body parts and organs and various birth defects. On the other hand, private surgery centers are specialized in aesthetic surgery. Trending surgeries over there include mammoplasty, hair transplantation, facelift, and rhinoplasty.
Costs of Healthcare in Turkey for Foreigners
In comparison to European countries, healthcare costs substantially less in Turkey. Many patients choose to have specialised procedures, reproductive treatments, or hair transplants performed in their own country. Cosmetic surgery is also widely used in therapeutic purposes in Turkey. In general, Turkey's healthcare system is improving day by day. Medical tourism is also growing rapidly.
Dental treatment, for example, is 50-70 % less expensive than in the UK, Europe, and the US. If you pick SGK, you will be able to get free dental care at government and university hospitals. Dental treatment costs vary depending on your private insurance plan.
If you have a job and are a resident, your company will even pay your insurance premiums. If you do not work, your insurance rates will be calculated based on your income. The government will pay your premiums if your salary is less than one-third of the gross minimum wage when divided by the number of individuals in your family.
If your salary is higher, you will pay a sliding scale of premiums. Children can use the public healthcare system for free and can continue to do so after they reach the age of 18. There are still some out-of-pocket charges – you'll have to pay a portion of the cost of prescription medications and outpatient treatments, for example – but taxes accounts for the majority of healthcare spending in Turkey.
Health hazards in Turkey
Visitors should avoid drinking tap water in favor of bottled or heated water. It is also advised to use purification pills or a filter. Drinking from rivers or lakes is particularly risky, as it can cause vomiting or diarrhea.
From May through October, malaria is widespread in portions of Turkey, particularly in the south-eastern region of Mardin. Heat exhaustion and heat stroke are also important problems due to the warm temperature.
A rabies vaccination is also suggested, as Turkey has among of the highest rabies incidences in Europe. Routine vaccines, such as measles, mumps, rubella, diphtheria, tetanus, chickenpox, polio, and an annual flu shot, should be done. Hepatitis A and typhoid vaccinations are also recommended.
Conclusion

In fact, when it comes to other western countries, Turkey beats them all with its quality healthcare delivery and affordable medical services to foreign patients around the globe. You can be thrilled to find out the expertise of Turkey lying in a number of medical fields – plastic surgery, oncology, gynecology, and obstetrics, and the list goes on.
Any questions we can answer?
CloudHospital is staffed with experienced, qualified specialists in the healthcare industry. We can help you with consultations and bookings with the most sought after doctors and hospitals in multiple countries. Our service is free and we are open 24/7.