Did you know there is a wide variety of hospitals around the world?
Some have thousands of patient rooms, some are well known for their cancer treatment, while some are in tourist destinations.
Medical Video Consultation
Get an online consultation from the world-class experts without leaving your home.
• free online consultation about the deals details
• doctor's online consultation according with specified fee
UAE
Healthcare System in the United Arab Emirates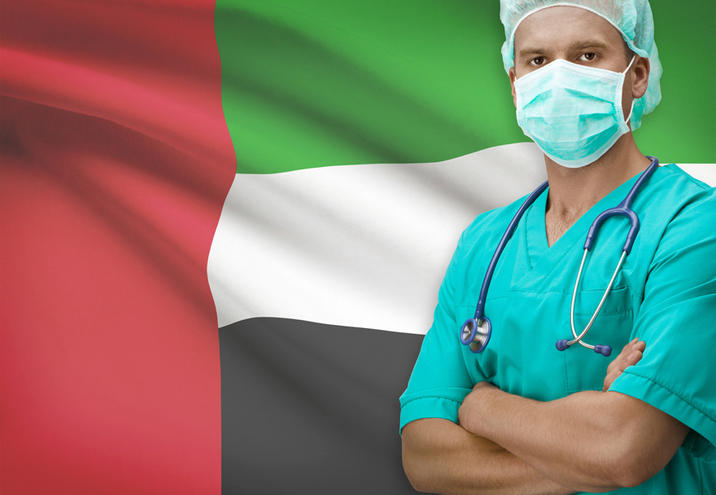 Overview
The United Arab Emirates has a comprehensive healthcare service funded by the government and a private health sector expanding at a rapid rate that is aimed at providing optimum quality health care to the general population.
It is regulated at both Emirate and Federal levels. The healthcare services in the public sector are administered through different authorities in regulation in the UAE, including the MHP, Ministry of Health and Prevention, HAAD – Health Authority Abu Dhabi, DHA – Dubai Health Authority, and EHA – Emirates Health Authority.
Most of the infectious diseases such as measles, malaria, and poliomyelitis that were prevalent in the areas have been long eradicated. New campaigns for vaccination are taking place for protecting chickenpox, rotavirus, and pertussis. Moreover, access to clean water in the rural and urban areas is assured for 100% of the population, and around 100% use modern facilities for sanitation.
Pre-natal and post-natal care is on par with the most developed nations in the world: The neonatal mortality rate has declined to 5.54 per 1000, as well as infant mortality to at least per 1000. The maternal mortality rate is declined to 0.01 for every 100,000 individuals.
With the success of the top quality of healthcare across different stages of the healthcare system, the total life expectancy in the region is around 77 years, getting levels similar to the areas in North America and Europe. The healthcare in the region is mainly funded by the government sector, as discussed. The area in terms of its innovations and reforms is getting evolved in terms of funding for focusing on improving public-private partnerships.
The UAE's public policy when it comes to medical care focuses on improving legal and organizational frameworks that are based on the best practice and to overcome as well as upgrade the public and private sector healthcare capabilities. Moreover, the public policy action would set priorities for the development of health services within the sector.
Electronic Health System in UAE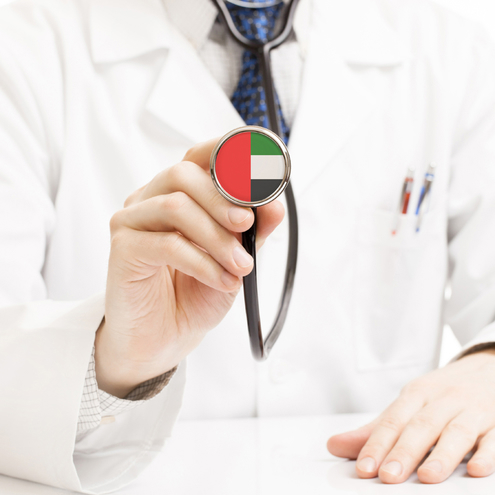 The UAE Ministry of Health in 2008 launched a system Wareed, which is an electronic healthcare information system that would link virtually all the hospitals and the clinics in the Northern Emirates and Dubai. This system gives a platform for storing patient data in a centralized viewpoint, which allows practitioners to quickly access a medical history of a patient and concerning the information.
Each individual in the system comes with a unique ID and has the ability to get access to their medical records and deploy the system for connecting with their doctor for an online consultation. The system has a lot of innovative features like a decision support system for medical practitioners, which drastically declines medical errors, prohibits medication prescription duplication, and in a lot of ways that improve health safety as well as efficiency.
In the capital, Dubai, the companies have partnered with the healthcare systems for implementing storage and sharing of Electronic Medical Records through using Blockchain technology. In the pilot phase, the tech is expected to get data integrity, trust, and security for flowing the patient information between the providers of healthcare as well as the patient.
In Abu Dhabi, for instance, the healthcare authority has recently implemented a public health service for primary care named as Weqaya Program. The services got almost all adult nationals living in the area under the health screening program, allowing the authority to quickly get data from the screening results for epidemiological studies.
How Healthcare Works in the UAE?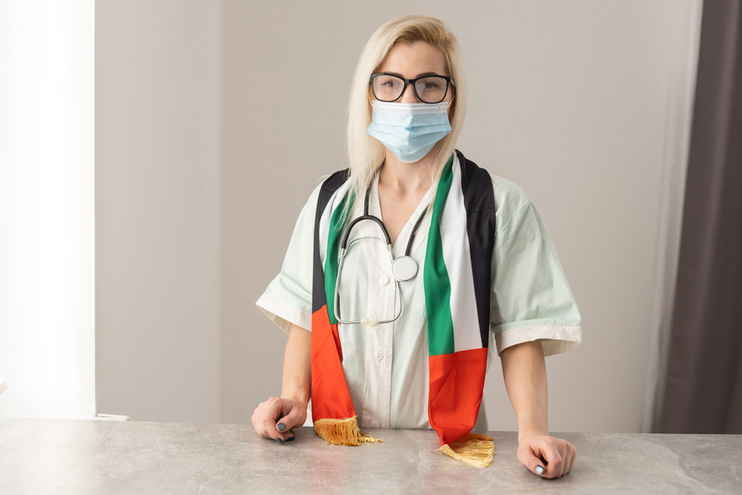 The UAE boasts a robust, government-funded healthcare system as well as a fast growing private sector that provides high-quality care. Healthcare is governed at the federal and state levels.
The UAE's healthcare system differs per emirate, but the treatment you will receive throughout the country is excellent. Expats can make use of both public and private amenities. However, whereas Emirati natives receive treatment at public institutions and clinics for little or no cost, expats must pay a charge.
UAE Healthcare Facts
Abu Dhabi and Dubai are the most popular destinations for expats among the seven emirates. Healthcare in these emirate states is very good. Dubai, in particular, is recognized for its high-quality medical procedures and superb facilities. Foreigners from all over the world visit to the city-state for medical treatment, a travel trend known as "medical tourism." In 2016, 326,649 medical tourists visited Dubai. This figure is expected to top 500,000 by the end of 2020.

Orthopedics, dermatology, and ophthalmology are the most sought-after medical and health disciplines. Cosmetic, dental, and fertility treatments are also popular in Dubai.

Currently, private healthcare institutions outweigh public ones.

It is necessary in Abu Dhabi for your employer to offer health insurance for you and your dependents. One spouse and up to three children under the age of 18 are considered dependents. The employee is responsible for providing health insurance for a fourth kid.

Companies in Dubai are only required to offer coverage for their employees. The Dubai government recommends that employers offer coverage for their employees' families, and healthcare coverage is mandated by law.

Whether you work or not, all residents of Dubai and Abu Dhabi are required to obtain health insurance. As of 2015, each uninsured month is subject to a fine of 500 AED (136 USD). Because residency permits cannot be awarded without proof of health insurance, this is not a common concern for foreigners.

Employers are not required to offer health insurance to their employees in the northern emirates of Ajman, Ras Al-Khaimah, Sharjah, Fujairah, and Umm Al-Quwain.

If your workplace does not provide health insurance or does not cover dependents, you must sponsor their coverage.
Like everything else, what public healthcare covers in the UAE differs between each emirate. In general, public healthcare covers the following basic health needs:
Emergencies

Maternity services

Basic health care services (general examinations, diagnostic and treatment services by general practitioners, specialists, and consultants; laboratory services; radiology diagnostic services; physiotherapy services; prescribed drugs and other medicines)

Preventive services (essential vaccinations and immunizations for children and newborns)
Things that are excluded:
Dental and gum exams

Hearing and vision aids

Vision correction by surgery or laser
In some cases, public healthcare can also apply to physiotherapy, maternity follow-ups, and surgical operations.
The UAE Healthcare System Pros and Cons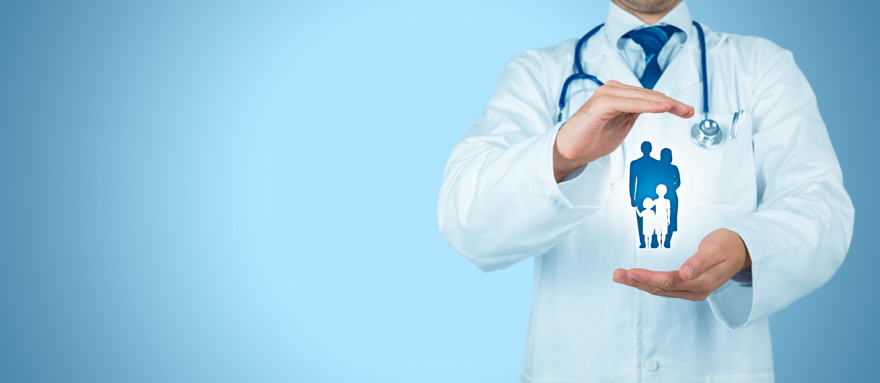 Pros
High quality medical care

Technology that is cutting-edge

Within private healthcare institutions, English is extensively spoken.

Private hospitals often have short to no wait times.
Cons
Expensive

Those who do not speak Arabic or English may have difficulty finding a medical practitioner with whom they can converse.

Public health facilities are less expensive, but wait times are long
Engagement with Patients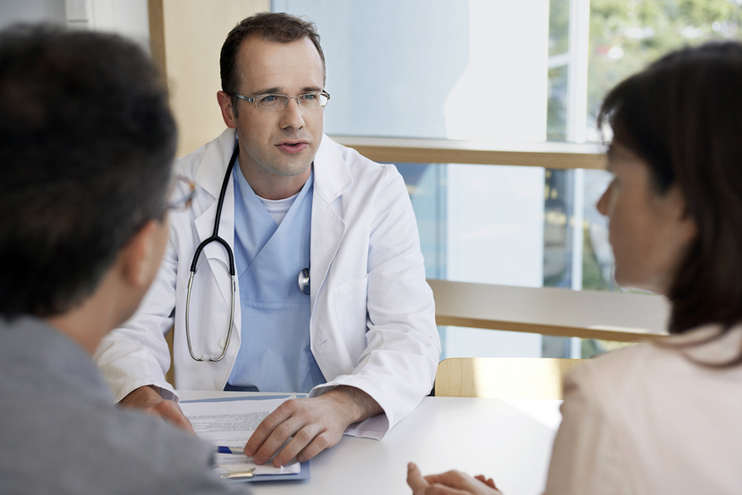 The Dubai Health Authority has also taken a step for getting people connected with the healthcare through launching different smartphone apps for encouraging it, like the Tummy Fish app that encourages kids to drink water – a good initiative taken in a warm climate – also, the Smart Toothbrush app guides children on how to do right tooth brushing.
The healthcare systems have also designed app for doctors that allows easy accessibility to digital content that includes e-journals, multimedia, and electronic books on a medicine based on evidence, medical and pharmaceutical guidelines that are utilized for continuous medical education and reference.
The initiative types that utilize technology for promoting connected healthcare, on large and small scales, are getting adopted increasingly by a young UAE population eager to show they are much advanced in terms of technology. With a better awareness of the importance in regard to taking care of their health, it is coming out to be efficient as well as simple to improve wellness.
The UAE is rapidly becoming a regional hub for cosmetic and medical treatment. Thanks to the short waiting times, the affordable pricing as well as top-quality care, it serves as the perfect destination for people who are looking for treatment abroad.
The extensive network of medical and hospital centers is located across the UAE, offering the best service and medical treatments. Moreover, the routine operations as well as cosmetic procedures, the country hosts typical centers for specialized treatments, including the following:
Though somehow more expensive as compared to treatments in other countries, dentistry has come up to be among the most important sectors in the country. The sector comes with some of the most innovative modules, including the latest technology. It includes several types of equipment and state of the art improvements with imported tech.
The country also comes with some of the best cosmetic procedures, including botox, thread lift, microdermabrasion, cheek lift, butt and breast implants, liposuction, and other procedures for nip and tuck. People from all over the world consider visiting Dubai and Abu Dhabi to get their aesthetic procedures done. The dermatologists and cosmetology surgeons come with the best skills and are most often trained from international institutes.
The medical practitioners that specialize in general medicine are a bit tough to find in Dubai but are plenty in other areas of the country. If you have traveled to metropolitan areas such as Dubai and Abu Dhabi for your check-ups, it is better if you consider a room near the hospitals so that you can easily go for medical treatment and not be concerned about any emergency that might come around the corner.
For oncology, the UAE serves to be a great destination for everyone around the world. You can find advanced treatments for cancer there, including chemotherapy and radiotherapy. Due to partnership with world-leading companies in technology sectors, the healthcare system in the country is quite reliable for serious symptoms. There is also an early detection system used in different equipment in Dubai that helps many cancer patients in their early stages of the disease.
You can find diabetes experts in the UAE that have dived further into the field of endocrinology and have tried to look for different approaches in terms of diabetes prevention and management. The rising curve of non-communicable diseases such as obesity has made adults in the country concerned about their health more than ever. Along with that, there are many centers available in UAE, which are basically created for diabetics. So, we can say that it's easier to get treatments and tests of Thyroid, Pituitary, Gonads, etc.
Public vs Private healthcare in the UAE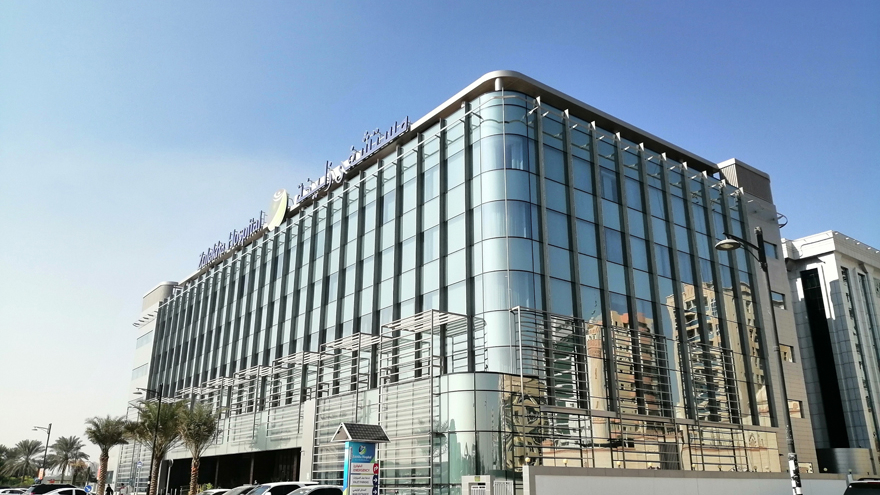 The UAE's public medical facilities are well-organized and provide high-quality care. They cater to the requirements of the local community, may be congested owing to strong demand, and can be difficult to navigate for foreigners and expats. The UAE government is attempting to improve this in order to become a medical tourism hotspot.
Expats who plan to use the public health system must get a health card from the Ministry of Health. Applications can be submitted online or in person at a health center.
Private hospitals outweigh state ones in the UAE and provide advanced medical services. Medical personnel are well-trained, sometimes foreigners, and typically speak great English. Private hospitals do not always treat serious trauma, some complicated crises, and other disorders that are generally treated in the public sector.
Expats are obliged by law to carry private health insurance in various emirates, notably Abu Dhabi and Dubai. The expat's employer in Abu Dhabi is required to offer health insurance for the expat and their dependents. In Dubai, the company is only liable for covering the foreign employee and not their dependents. As a result, the foreigner is responsible for insuring dependents in Dubai.
Because health insurance policies differ in what they cover, it's always a good idea to read the tiny print before signing up. Expats might consider purchasing a supplementary coverage to cover any gaps.
Things to Consider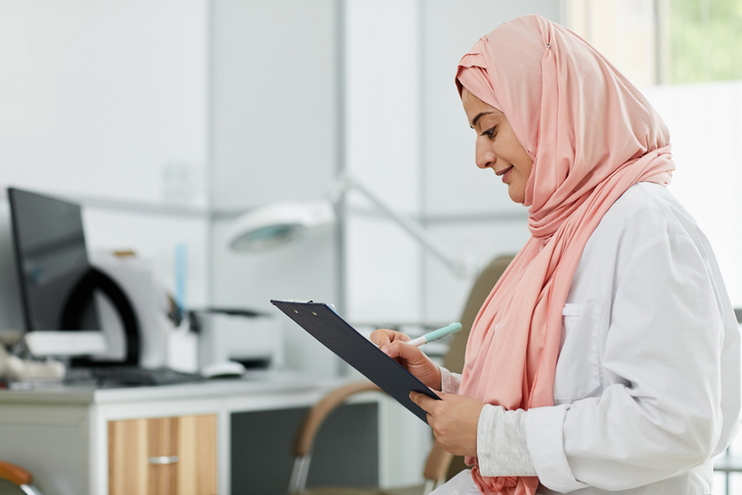 You need to calculate your total medical cost as well as travel expenses before you reach the country. Make sure to get any insurance card that might be necessary for the specific medical treatment you are going to have or the hospital you are going to stay in.
Moreover, you also need to check for the specialists concerning your medical condition as there might be some complications if a general physician or a specialist from some other field is selected for your whole treatment. It is better to set an appointment a few months before your arrival so that both you and the healthcare staff over there are fully prepared for the sessions.
This is especially important for complicated procedures like getting major surgery, for example, a heart transplant. Furthermore, it's important to have details about the maternity services. For example, if you are expecting, it's essential to register yourself with a well-known hospital. In UAE, there is a condition that you have to do it in the Seventh month, not later. Also, you can choose different hospitals that offer various packages. The package would cost you around AED 7000 to AED 13,000, depending on the hospital that you have chosen. These were all the things you need to be careful about when visiting UAE for your medical treatment.
Women's healthcare in the UAE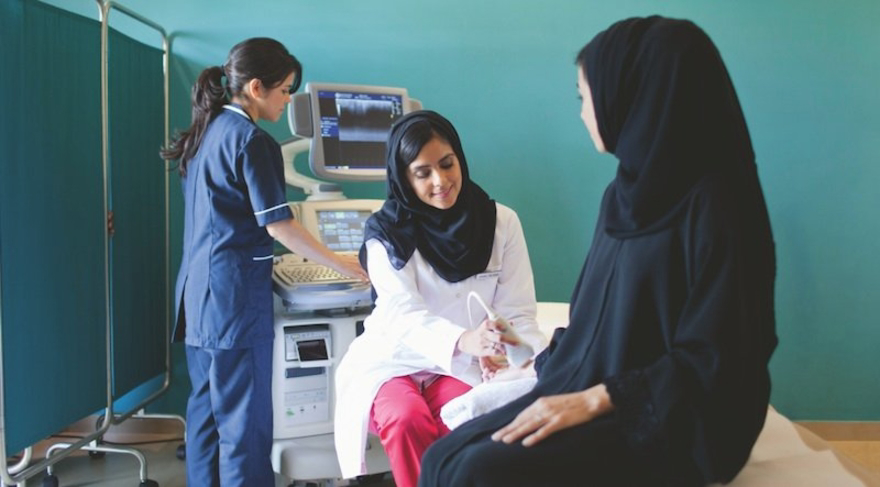 The UAE's cutting-edge facilities extend to women's healthcare as well. There are health care facilities for women that solely hire women. As a result, seeing a female doctor is never an issue if that is what you choose.
Contraception is readily available and affordable. Contraceptive tablets do not require a prescription (although you should speak to a doctor beforehand). It should be mentioned, however, that the morning-after pill is not accessible in the UAE.
Having a kid in the UAE is rather easy if you can demonstrate that you are married. For example, documentation of marriage is required to obtain prenatal care and reproductive treatments, as well as to give birth. Abortions, on the other hand, are banned in the UAE and will only be performed if there is a fatal genetic abnormality in the fetus or if the woman's life is in danger.
Children's healthcare in the UAE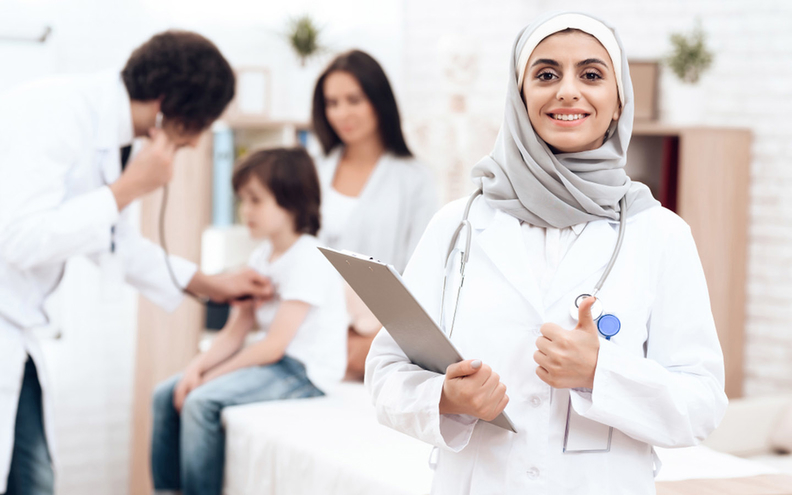 The directories for Abu Dhabi and Dubai will include a wonderful list of pediatricians. There are also children-only hospitals in the nation, such as Al Jalila Children's Specialty Hospital in Dubai.
Vaccinations are required in the UAE from birth until your child reach Grade 11. So, if you live in the UAE, you may get these services for free in a government hospital or clinic. See our immunizations guide for more information on which shots children require.
Dentists in the UAE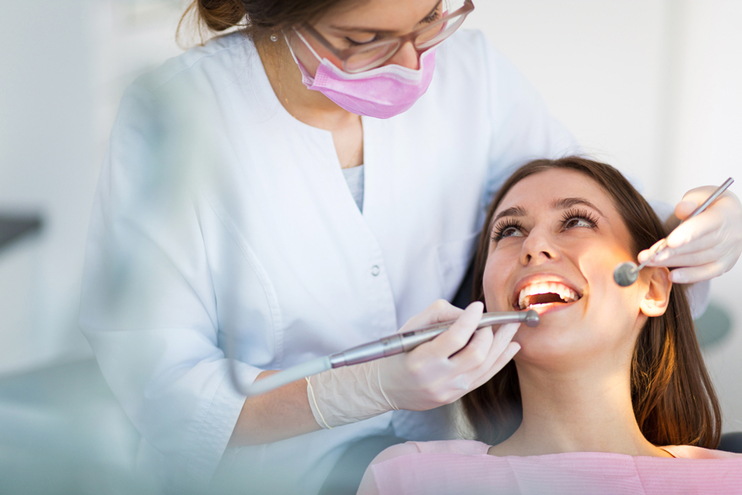 Dentists in the UAE, like other medical experts, are excellent. Because there are so many, there is fierce rivalry among them. As a result, their rates aren't exorbitant. Dental care might be covered in your health insurance; however, it is frequently not, so keep that in mind while shopping for coverage.
Surgeries are typically open from 9:00 a.m. to 13:00 p.m. and 16:00 a.m. to 20:00 p.m., Saturday through Thursday, although there are several dental institutions that offer 24-hour service. Getting an emergency dentist should never be an issue.
Average Wait Time to See a Doctor in the UAE
Because great healthcare is so prevalent throughout the UAE, one of the primary distinctions between public and private healthcare is wait times. Although you will have to wait longer at a public hospital to see a doctor, the entire average time spent seeing a doctor in Dubai (including the time from check-in to leaving the facility) is 79 minutes.
While wait times at UAE hospitals are not horrible, the time it takes to get a doctor may be. Because of the country's popularity among medical tourists, famous doctors may have waitlists to accept new patients. Make a list of potential physicians and conduct preliminary research.
Average Health Insurance Cost in the UAE
The majority of enterprises in the UAE provide health insurance as part of their compensation package. This, however, is not always the case. A relatively comprehensive medical insurance coverage will cost roughly 10,000 AED per year (2,720 USD). Insurance rates for a thirty-year-old expat on a comprehensive plan range from roughly 5,500 AED (1,500 USD) to around 33,500 AED (9,120 USD) for a family of four on a comprehensive plan. A family of four should pay roughly 17,000 AED for a basic coverage plan (4,630 USD).
Conclusion
UAE has done some highly appreciative steps towards its healthcare transformation. With its high funding of the healthcare system by the government and the emergence of innovative technology in its system, the country has all pointed towards a revolution in the healthcare industry and is highly acknowledged and revered by people all over the world. Since it is becoming popular among many foreigners, it won't be incorrect to say that it has been giving quality services when it comes to medical treatments. Also, you can consider government hospitals for affordable treatments, but for that, you have to check the policies.
Any questions we can answer?
CloudHospital is staffed with experienced, qualified specialists in the healthcare industry. We can help you with consultations and bookings with the most sought after doctors and hospitals in multiple countries. Our service is free and we are open 24/7.