Platinum Health Check-Up Package (Female)
Last updated date: 31-Jan-2023
Originally Written in English
Platinum Health Check-Up Package (Female)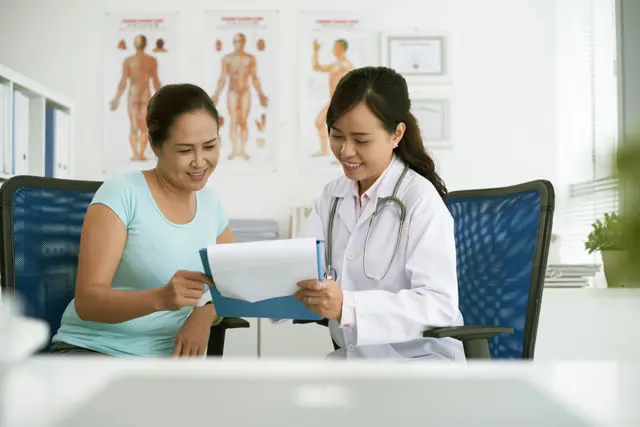 A female's journey right from childhood to adulthood is usually associated with multiple psychological and biological changes. At times, these regular changes can be altered by certain factors, including health conditions. This can cause the body to undergo abnormal hormonal transition and trigger other hormonal related issues. 
To prevent such issues, a regular checkup is essential. Platinum health check-up package for the female is thus the best alternative to consider. Through this, various underlying health conditions can be easily diagnosed and treated earlier before they advance and become chronic. Furthermore, it ensures that every woman lives a healthy and quality life. 
Importance of Platinum Health Check-Up Package 
The primary objective of the female check-up is to assess the current health state. For instance, if you have an underlying condition, the doctor can recommend some preventive measures to manage the problem. 
During the visit, the doctor can perform a physical examination and pelvic exam. This is to analyze the pelvic organs and check for abnormalities. Early diagnosis of any abnormality makes the treatment easy and prevents it from advancing. Preventive care can also include vaccination or immunization against HPV, shingles, and flu. 
Platinum health checkup involves screening for certain health conditions. While some screening procedures, such as diagnostic tests can occur during the examination, others might require medical expertise. The types of diseases to screen or test usually depend on the overall health history and age. 
It can include a breast examination, HPV or STD screening, and blood test to assess blood pressure and cholesterol level. For conditions like diabetes and osteoporosis, the health history and age enables the doctor to determine if it's appropriate. 
Reproduction or family planning 
All women have varying plans when it comes to reproduction and family. While others want a large family, some do not want to have children at all. Therefore, health checkup gives you a good opportunity to talk about reproductive plans with the doctor. According to your plans and decisions, the doctor can either give you birth control alternatives or tell you how to get ready and plan for pregnancy. For instance, if you plan to get pregnant, the doctor can administer supplements and recommend significant lifestyle changes. 
Counseling is a type of talk therapy whereby you discuss all your health problems with the doctor. Platinum health care checkup also involves counseling, where you can talk about your emotional well-being, mental health, and other concerns. 
Through counselling, your doctor can give you lifestyle advice as a way of managing your problems. Also, depending on your overall health state, they can recommend regular exercise and dietary changes. This is to help you remain healthy, strong, and prevent certain disease. 
A medical checkup can involve discussing and analyzing your medical history with the doctor. If necessary, you may be required to fill out a questionnaire form stating your health and family history. The aim of this is to ensure effectiveness and accuracy in terms of healthcare. 
Certain health conditions, including diabetes and heart diseases, are sometimes genetic. Therefore, by analyzing the medical and family history, the doctor can detect certain diseases and medical conditions early. They can also discuss the available treatment alternatives and develop a suitable treatment plan. 
Platinum Health Check-Up Package for Female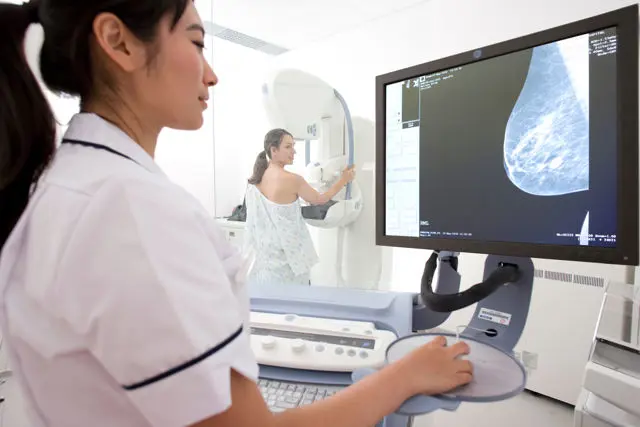 Platinum health check-up package for women comprises all-inclusive check of every body system and evaluation of various diseases. The package can include the following; 
Pathology test: 
This is a test to examine body tissue samples such as blood, faeces, and urine. It can also include the samples acquired through a biopsy. Doctors use this technique to check for abnormalities that might indicate health conditions like cancer, pre-diabetes, and other chronic issues. 
Diabetes test and evaluation: 
Diabetes tests and evaluation aims at analyzing the blood sugar level in women. It's performed by removing a small sample of the blood and running a few tests in the lab. If the results show a high sugar level, then it's a sign that you have diabetes or prediabetes. Prediabetes is a health condition that can result in diabetes if not diagnosed and treated earlier. 
Imaging or diagnostic tests: 
Examples of diagnostic or imaging tests involve assessing various health conditions using specially designed equipment. Examples of imaging tests are; 
A chest x-ray is a diagnostic procedure used to generate images of the lungs, heart, air path, blood vessels, and the chest bones or spine. Doctors use this technique to detect infection, cancer, and accumulation of air in the spaces between the lungs. Air accumulation is a chronic problem that can make the lung to collapse. 
A chest x-ray also shows other severe lung conditions, including cystic fibrosis, emphysema, and other complicated issues. 
ECG analyzes and records electric activities of the heart while at rest. It generates information regarding the heart rhythm or rate. It also detects enlargement of the heart caused by hypertension (high blood pressure) as well as the signs of initial heart attack (myocardial infarction)
This is a test to check bone mass in the major parts of the body, including the hip, heel, and wrist. Doctors often use a bone density test to detect osteoporosis, a condition that causes the bones to become brittle and weak. This increases the risks of fracture or easy breakage of the bone. Bone density test uses several machines where the most common is the DEXA scan (dual-energy X-ray absorptiometry).
Mammogram refers to an x-ray image of the chest. Doctors often opt for this technique to diagnose the early signs and symptoms of breast cancer. Typically, breast cancer is one of the leading causes of death among women globally. As such, a regular mammogram is essential since it enables doctors to diagnose cancer at its early stage. It also helps develop a proper treatment plan to prevent the condition from advancing. 
Ultrasound (sonography) of the pelvis and abdomen
Ultrasound technique uses high-frequency sound waves to capture pictures of the organs and structures of the abdomen and pelvis. 
It allows easy visualization and examination of the pelvic organs and its structures. This includes the cervix, uterus, fallopian tubes, ovaries, and vagina. 
Pelvic exam and pap test: 
Pelvic exam refers to examining the female reproductive system to diagnose cancer, infections, and other related health conditions. The test involves looking at the external organs such as the rectum and labia. It also involves visualizing internal organs such as the inner part of the cervix and vagina. 
On the other hand, a Pap test is a screening test that doctors mostly perform alongside a pelvic exam to check for cervical cancer. It involves brushing the cervix's surface using a small brush to obtain samples of the cervix cells. These cells are then brought to the lab for testing and diagnosis. 
Cholesterol and blood pressure profile: 
The purpose of this test is to check the level of cholesterol in the blood. It also helps detect risks of chronic conditions such as stroke and heart disease. On the other hand, a blood pressure test is essential in checking for signs of various diseases and health conditions. Doctors perform this test to diagnose and develop a treatment plan for high blood pressure and other related issues like preeclampsia. 
Other significant checkup tests included in the platinum package for women are; 
Test for liver diseases 

Evaluation of heart diseases 

Exercise stress test 

HIV and STD tests 

Test for hepatitis B 

Consultation by the physician, ophthalmologist, ENT specialist, cardiologist, dentists, gynecologist, and dietitian. 

Test for kidney diseases 

Audiometry 

Brain assessment 
Factors to Consider Before the Checkup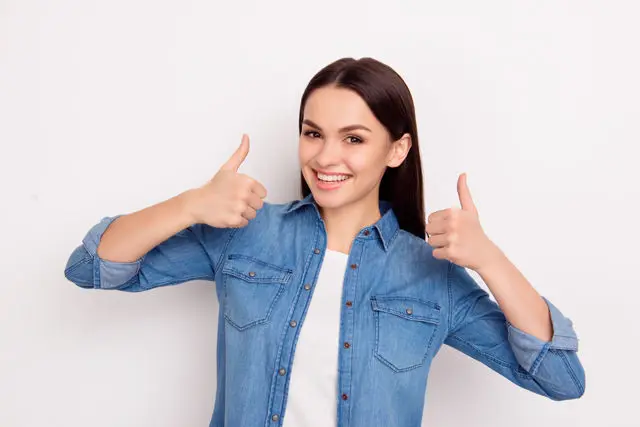 To ensure a smooth and successful checkup process, always ensure that you do the following before the appointment day/date; 
Avoid drinking or eating anything for at least 10 to 12 hours before the checkup. However, you can take water to prevent dehydration since this can also interfere with cholesterol and blood sugar tests. 

Get enough sleep for at least six or more hours before the checkup. Lack of enough sleep can cause abnormal results of body temperature, blood pressure, and heart rhythm. 

Avoid taking alcohol or using drugs for at least two days before the checkup. This is because alcohol and drugs can interfere with some tests. 

Put on a comfortable outfit since the doctor can ask you to undergo an exercise stress test. 

Avoid or consider postponing the check for at least seven days before and after menstruation. This is because the blood in the urine can interfere with the urine analysis results. 

Carry along your previous medical reports or test results for chronic conditions and heart diseases as this can help with diagnosis. 

Keep in mind that the entire checkup procedure can take three to four hours. This can depend on your age, health state, and tests included. 
Conclusion 
The fact remains that a woman is and will always be the backbone of the entire family. This is because she can manage both individual and professional tasks with the same energy and determination. As such, the health of every female is essential. The best way to ensure this is through a platinum health check-up package (female). 
CloudHospital offers all-inclusive platinum check-up package for every female irrespective of the age. It also aims at giving a detailed assessment regarding the health status of the patient and pre-existing conditions.